10 Simple Tips to Live a More Sustainable Life
Are you ready to leave a positive impact on this planet and don't know where to start?  Did you know that we make big choices every day in our lives by buying things, disposing of food, waste and whatnot, and all that could seriously keep harming our planet? That is why more and more people are making the decision of leading a more sustainable life in order to conserve water, save energy and help clean our cities, parks, nature and the entire planet.
Today, our guest and editor in chief from the environmentally friendly company Rockay shares these 10 simple tips to give you the tools to start living a more sustainable life and help improve our planet.  Check them out!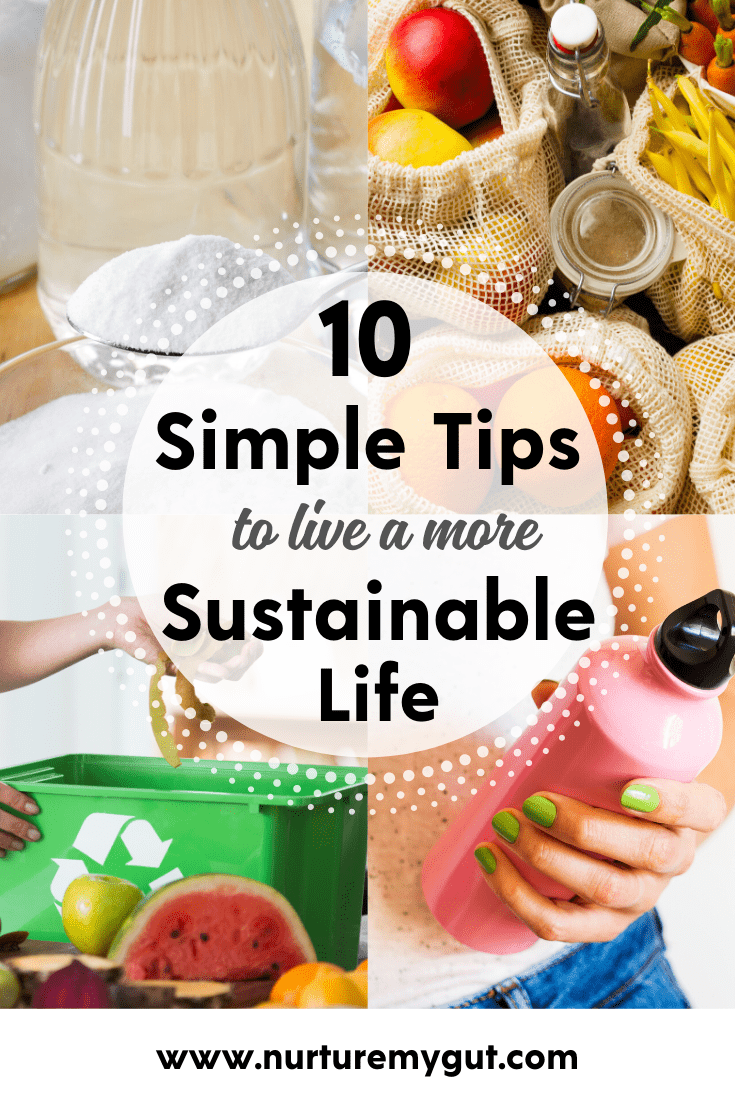 Invest in Eco-Friendly Tech
Technology is a major part of our lives and we use all kinds of appliances and devices on a daily basis. However, we are not being very mindful and sustainable with it. When looking for new appliances for your home, you should consider investing in energy-efficient pieces that will help you save energy and money. 
Also, whenever you're not using a device or even an appliance, consider turning it off and unplugging it from the wall in order to reduce energy output and help the environment. Lastly, don't simply throw away something that broke down. Instead, try fixing it or recycle it in order to reduce waste. 
Recycle Everything
Speaking of recycling, you can recycle or even reuse most of the things you possess. If you're not sure where or how to recycle, you can check local programs about their disposal options.   Most local waste management companies have a recycling guide on their website.  However, always keep it in your mind that you should rather recycle than just throwing it out. Everything can be recycled, from technology and batteries to plastic items, clothes, paper, and even cars. 
Choose Eco-Friendly Clothing
We wear clothes every day and the fashion industry is a great part of all of our lives. However, some pieces are less green than the others. When restocking your closet, make sure to invest in pieces that are made from natural materials, for a start. 
Also, make sure you don't buy anything that is synthetic because there is a great chance the pieces contain plastic or are made by some severe chemical processes that harm the environment. Instead, buy locally, look for brands that recycle clothes or are making them through safe processes.  Companies such as Rockay have found a way to make a high-quality product while using recycled materials.  We believe so strongly in our product that our performance wear is 100% guaranteed!  
Additionally, you can start wearing more vintage clothes, which only looks cool, but trendy. So, make sure to visit your local second-hand store or check out sites such as The RealReal, ThredUP or even make your own clothes if you're crafty.  Creating a capsule wardrobe can help minimize the need to buy unnecessary clothing. 
Pay Attention to Labels
When it comes to sustainability, labels are of great importance. Whenever you're shopping, whether it's for food, coffee or clothes, make sure to read the fine print and check the labels. There are dozens of products that are grown naturally and without any chemicals.  Opt for local natural-material clothes that don't use anything harmful. Look for natural fibers such as cotton, linen, silk, wool, cashmere, and hemp. Also, look for "shade-grown" coffee for example, because such coffee is grown while keeping the habitats intact for birds and other species. 
Conserve Water
Make sure you skip the bottled water. Some companies will even try to give tap water a bad name, but their bottles are polluting the environment. You can save up to 1,460 plastic bottles per year by using a reusable water bottle!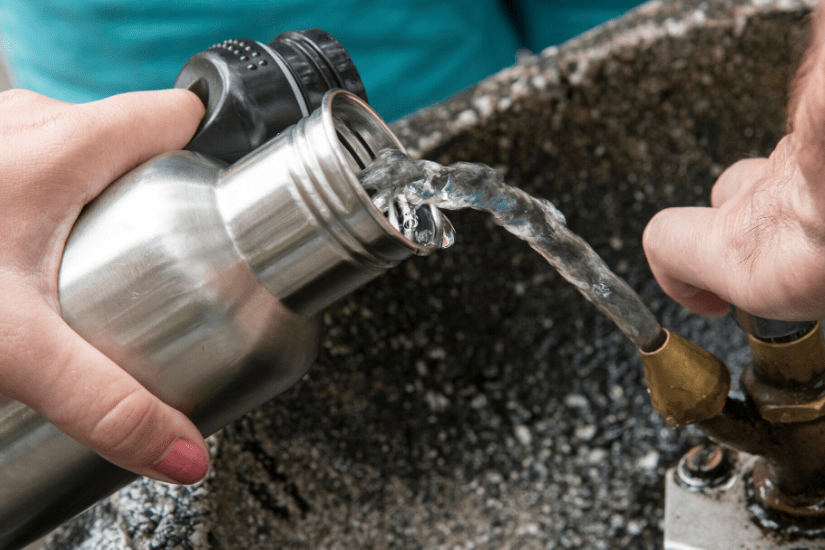 Also, make sure to design your home in such a way that it saves water more than it uses it. There are low-flow faucets, showerheads, and toilets that can greatly contribute to conservation. More importantly, check your home for any leaks and broken pipes in order to save water and avoid serious damages to your property. 
Don't Waste Energy
When it comes to energy, you can easily better your situation by turning off the lights when you don't need them. Just like unplugging your devices and appliances. Also, you should consider installing timers for lights or replacing the old bulbs with LEDs. 
Don't Waste Food
This goes without saying. Food is not to be wasted so pick your portions carefully. What is not eaten you can easily save for the next day or freeze it. Another option is feeding your pets with it or saving it for composting. 
Compost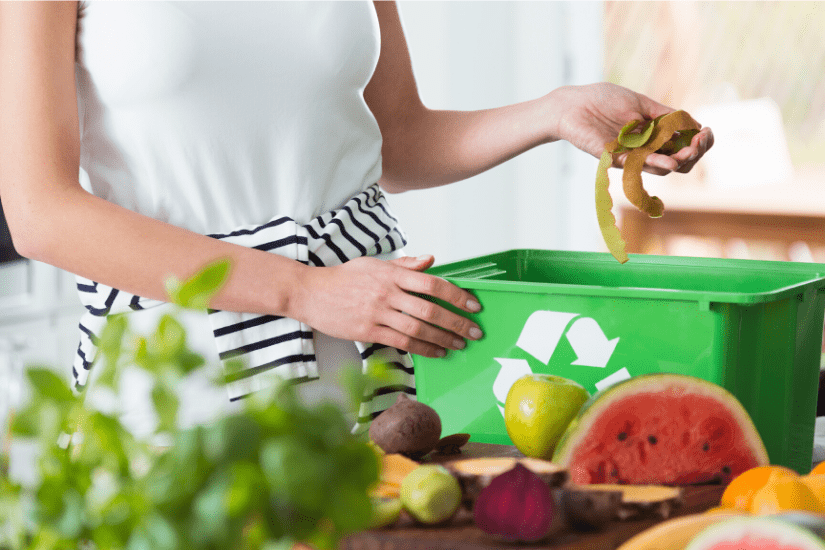 Composting is great for your garden and it can help you not waste food. Most leftover organic food can be used for this and it will provide a natural fertilizer that will make your garden green and healthy. Plus, this reduces the waste that goes to the landfill. 
Forget About Plastic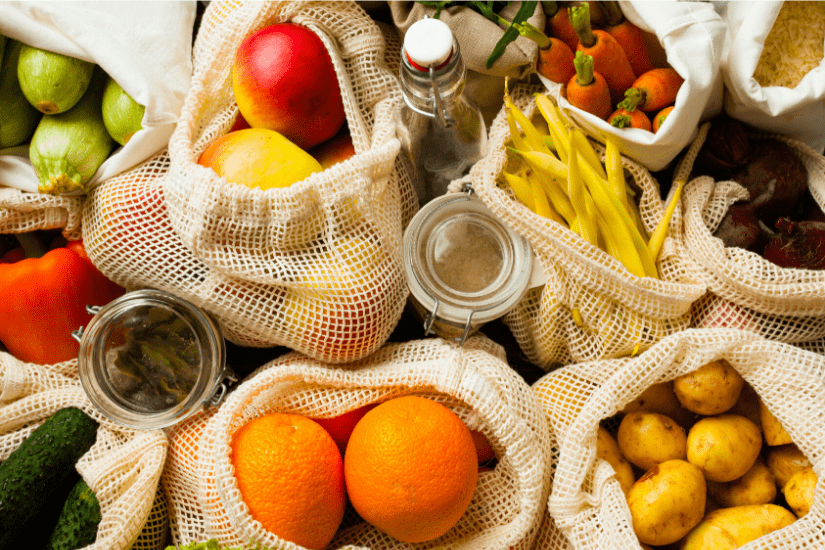 Plastic is in everything and everywhere so it might be tough to get rid of it. Start by ditching plastic bags and bring your canvas one to shopping. For carrying your water, you can rely on bioplastic bottles or metal ones in order to reduce the use of plastic water bottles. Lastly, try and avoid buying any products that are packed in plastic bags, containers or other packages and you will make a positive impact. 
Clean Green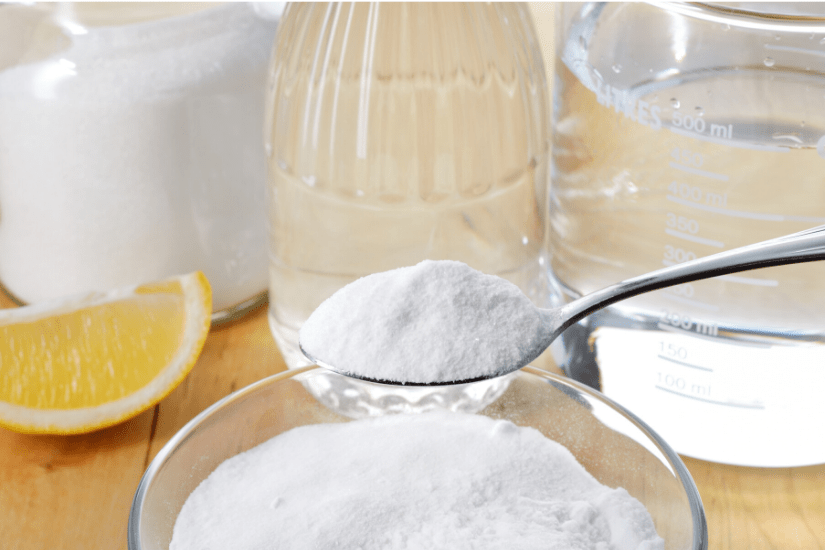 Lastly, don't use cleaning products that are filled with harmful chemicals. You can easily clean your home with some vinegar and baking soda and significantly reduce waste and toxins. Plus, there are more and more products with more natural and organic ingredients that you can easily find in your area.
Living more sustainably can be tough but it is possible. Follow these tips and you will achieve a more green life and you will be happy with making a positive impact and significant change. 
GUEST POST BIO:
Naomi is a book lover, foody and a world wonderer.  Currently working as the editor in chief of Rockay.com and expert in sustainability.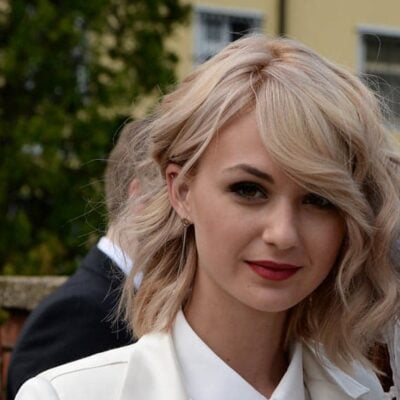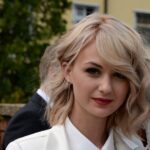 Latest posts by Ester Perez
(see all)