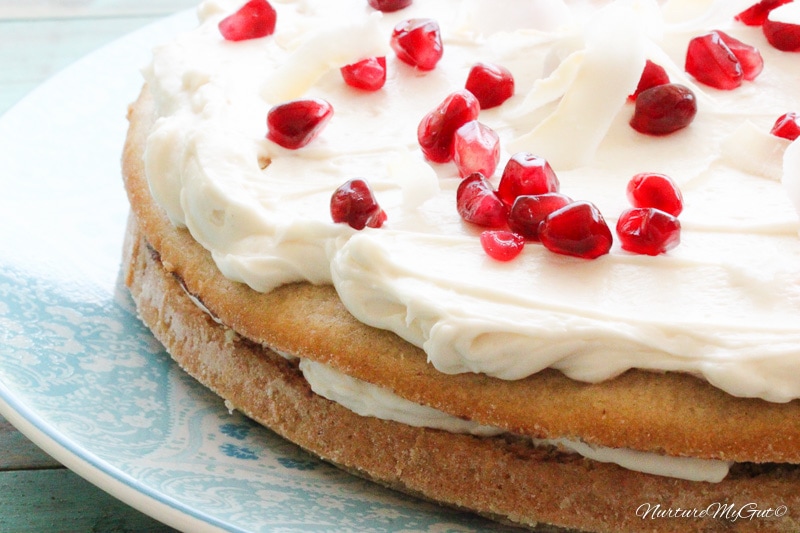 This fluffy cream Vegan Frosting resembles real buttercream.  It is perfect on it's own and can be used as a base for chocolate, raspberry or strawberry frosting.  I have combined ingredients in my Whipped Coconut Cream and  Easy Raspberry Vegan Frosting, two of my most requested recipes to make this amazing creamy vegan buttercream.
It is very easy to make and takes about 15 minutes or less to whip up.  You can store it in the fridge and use later.
The first thing you want to do is chill a can of coconut milk.  I always have a can or two in my fridge to make Whipped Coconut Cream.  Take the can out of the fridge, open with a can opener, pour out the coconut water and scoop out the thick cream and whip it up.  It will look like the picture below.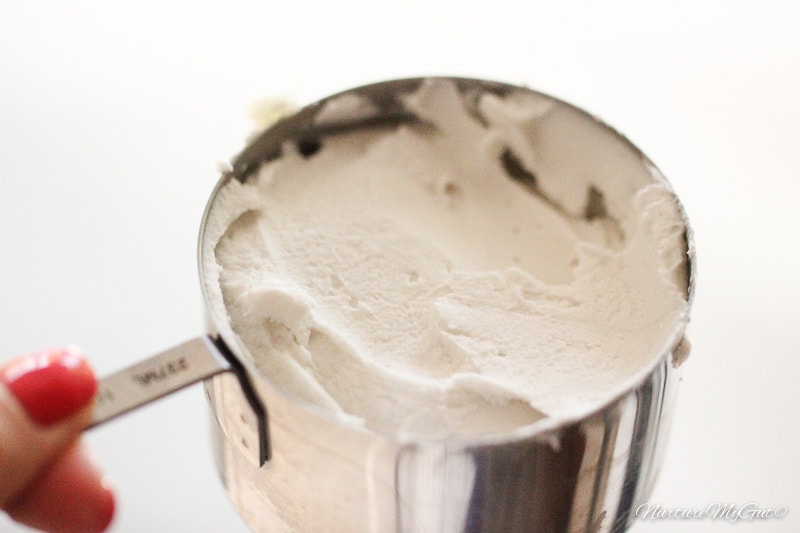 Next, measure out vegetable shortening.  I use Organic non-hydrogenated vegetable shortening by Spectrum for this vegan buttercream.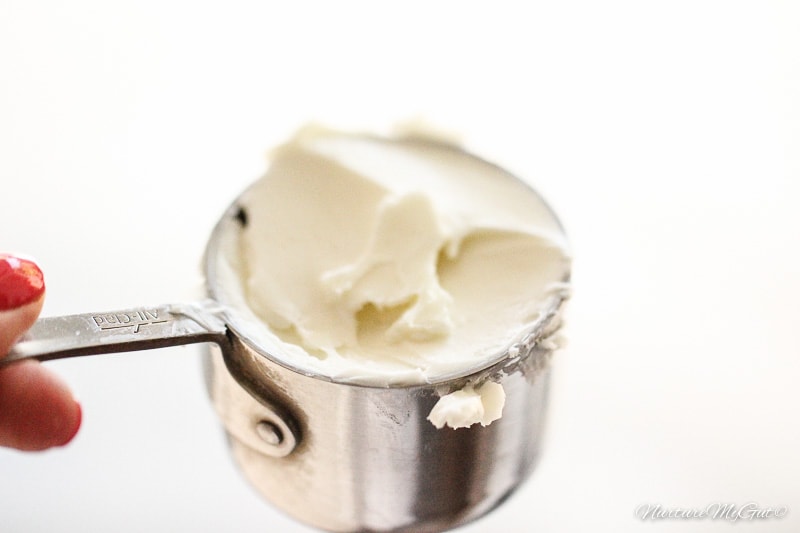 Whip up with a hand held mixer and add desired sweetener, almond extract and vanilla extract.  You can use any sweetener you prefer: maple syrup, stevia, powdered coconut sugar, Lakanto, etc.  If you use a powdered sweetener, it will make this vegan buttercream a stiffer consistency.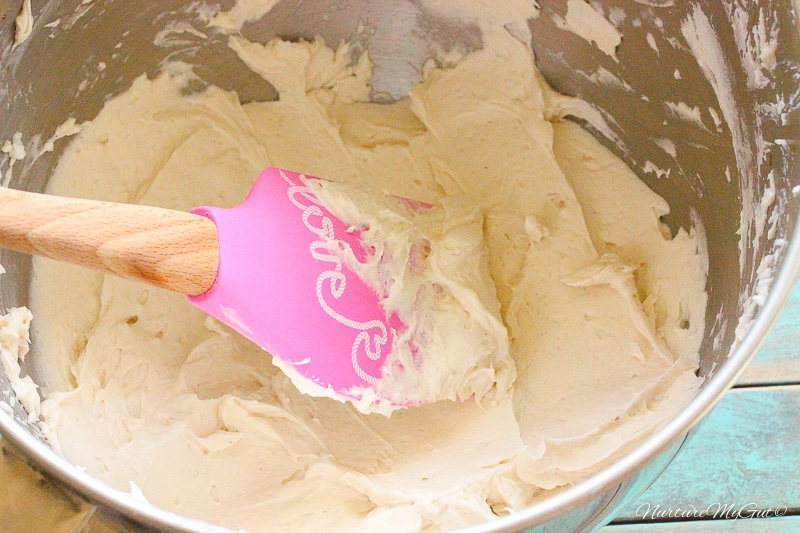 It will be creamy, light and fluffy.  Feel free to adjust the texture.  If you need this more stiff, you can add more shortening.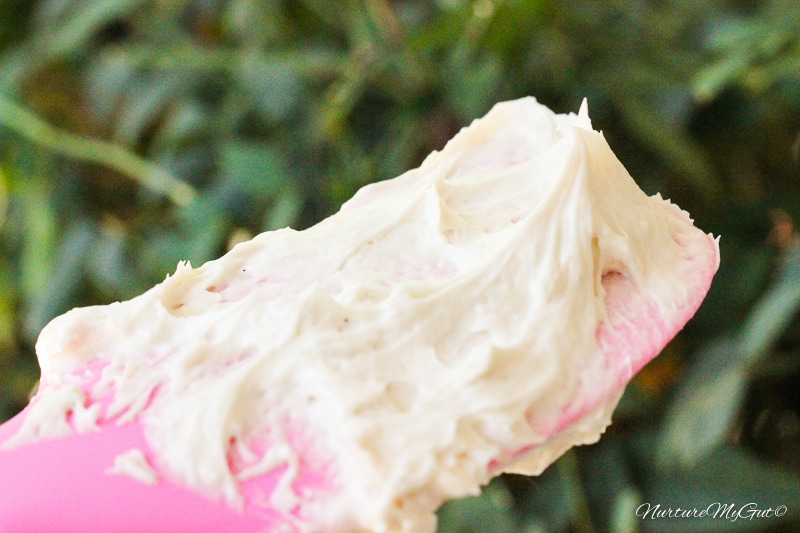 Use vegan buttercream to frost cakes or cupcakes.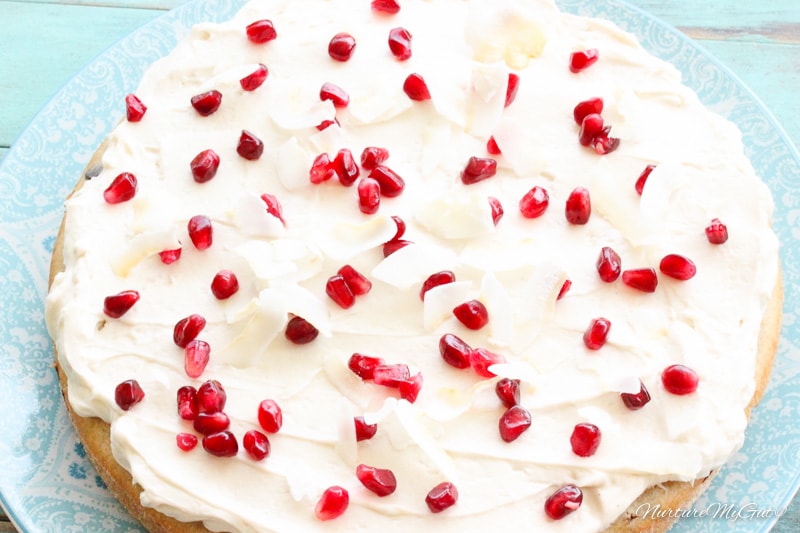 This recipe created enough frosting for a two-layer cake.  I made a gluten free cake with chocolate chips, layered with vegan buttercream and topped with pomegranate seeds and coconut strips.  It was beautiful!  My family loved it!  Fresh fruit adds beauty and color to your desserts.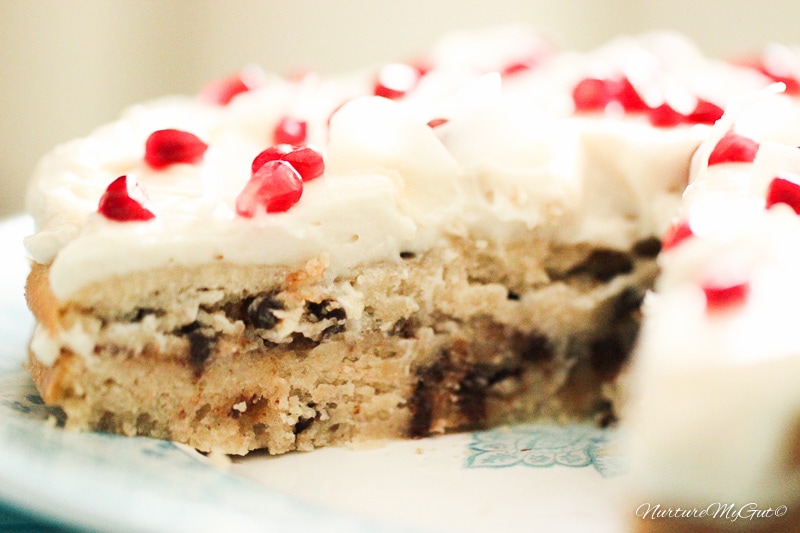 Looking for more healthy Vegan Frostings, check out my other vegan frosting recipes:
Vegan Chocolate Buttercream Frosting
Chocolate Coconut Whipped Cream
For more delicious healthy gluten free/Paleo-ish meals, please subscribe below.  You will get my free Paleo Breakfast E-Book as my gift to you and new recipes straight to your inbox!
Print
Best Vegan Buttercream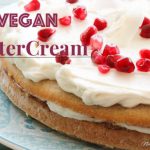 Author:
Category:

Dessert
Ingredients
2/3 cup whipped unsweetend coconut cream from 1 can of coconut milk
1 1/4 cups vegetable shortening (I use Spectrum)
4 Tablespoons Maple Syrup (or preferred sweetener)
1 teaspoon vanilla extract
1/2 teaspoon almond extract
Instructions
Chill a can of coconut milk overnight. Turn can upside down, open with can opener and pour off coconut water. Scoop out thick cream and whip.
Add vegetable shortening, maple syrup or preferred sweetener, vanilla and almond extract. Whip with a hand held mixer until creamy and fluffy. Refrigerate until ready to frost.

I'm a loving wife, mother of two healthy children, andI am obsessed with teaching people how to make delicious and mouth-watering gluten-free/Paleo friendly foods that nurture your gut!
Latest posts by Ester Perez (see all)