Crispy Oven Fried Okra Recipe-a delicious southern appetizer with a healthier twist!  Serve alongside baked chicken and roasted yams.  These crispy okra fries are made without gluten, grains or dairy.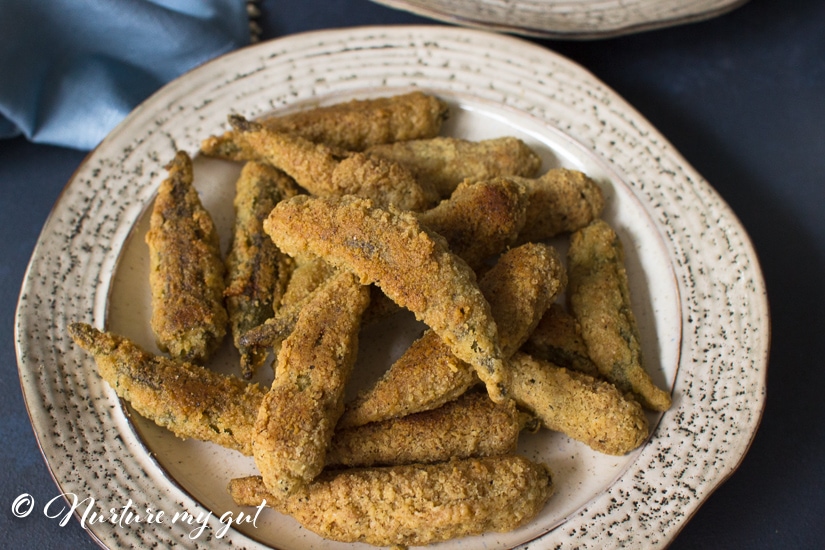 Okra is one of those foods that you either love it or hate it!  I particularly love it!  My Grandmother got me into eating okra, we are not southern, we are hispanic, but we appreciate good food!  Especially if it is salty and extra crispy!
This crispy oven fried okra results in a magically crispy coating without the mess of frying!  Oven fried okra is so easy that you can even throw a chicken to roast in the oven and have dinner all ready at once.  Your stove will stay spotless!  No messy oil stains all over your stove!  Yay!
(This post contains affiliate links for your convenience. Click here to view my full Disclosure Policy.)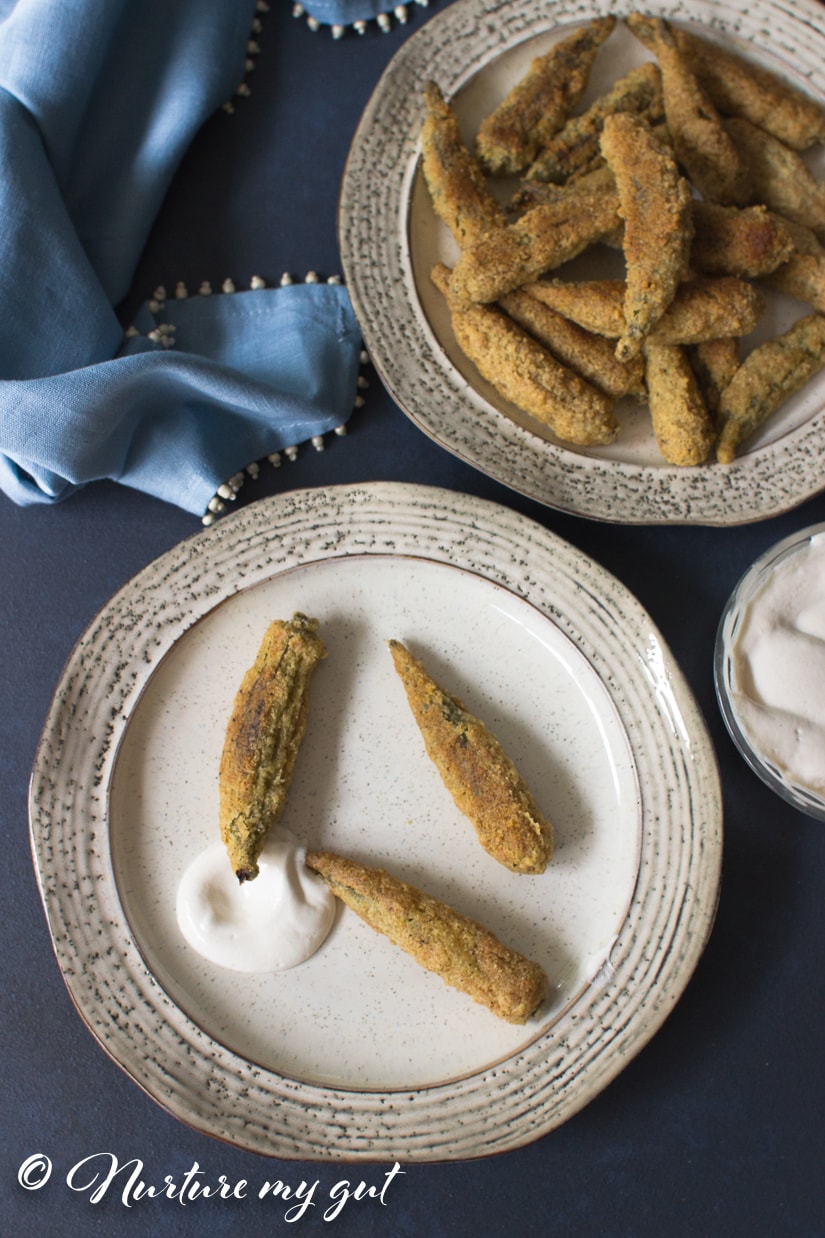 The recipe I personally made with this crispy oven fried okra is Butterflied chicken. Instead of broiling the chicken, I roasted it.  Since the chicken only takes 45 minutes to bake, I cooked these in the oven side by side and they both came out great!  Dinner was a success.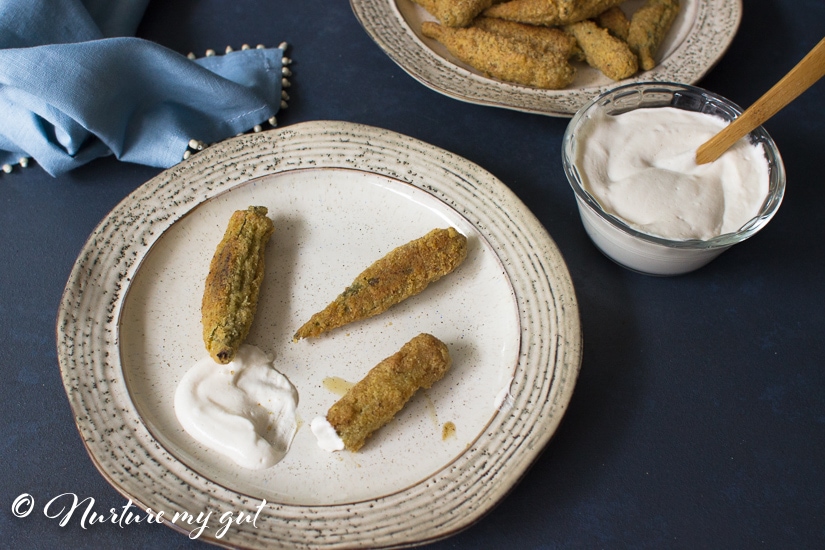 Traditionally, okra is dipped into buttermilk and then into a cornmeal mixture and deep fried.  I swapped out the buttermilk for egg and the cornmeal for a seasoned blanched almond flour/tapioca mixture.
This breading is absolutely delicious!  I use a similar breading for making chicken tenders, fish and zucchini fries!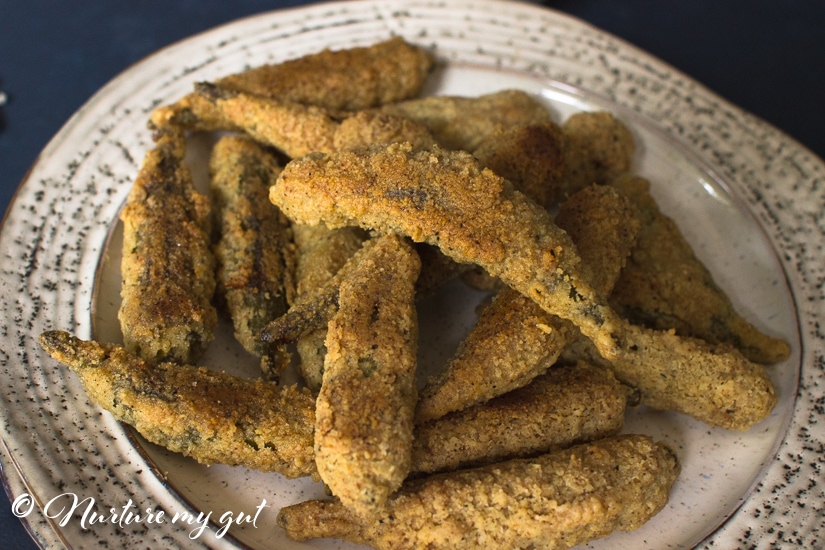 The key to making oven baked okra fries crispy is to spread oil on the bottom and top of the okra.  I use a silicone basting brush to spread the oil.  It picks up oil and does not remove the breading.  I love it!
Basting with oil is truly the secret to making perfectly crispy oven fried okra!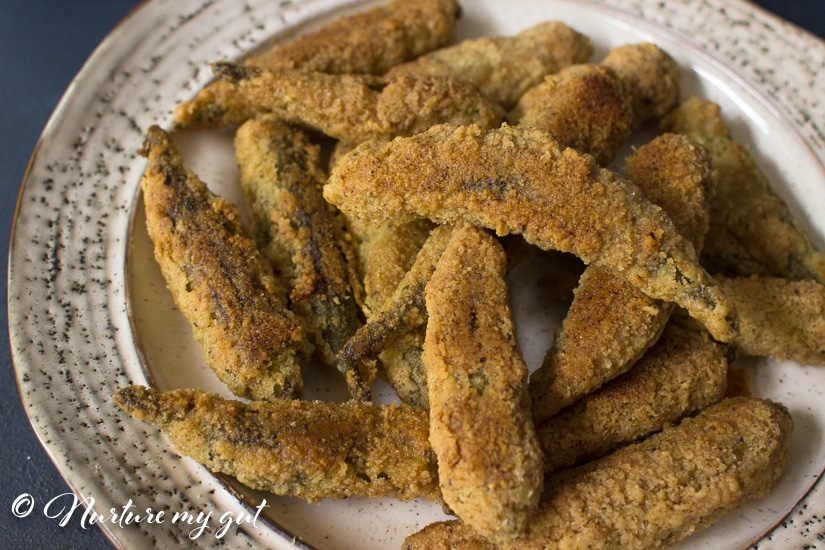 Okra also has many health benefits!  Nutritionally, okra is high in calcium, fiber, vitamin C, B-6 and folic acid.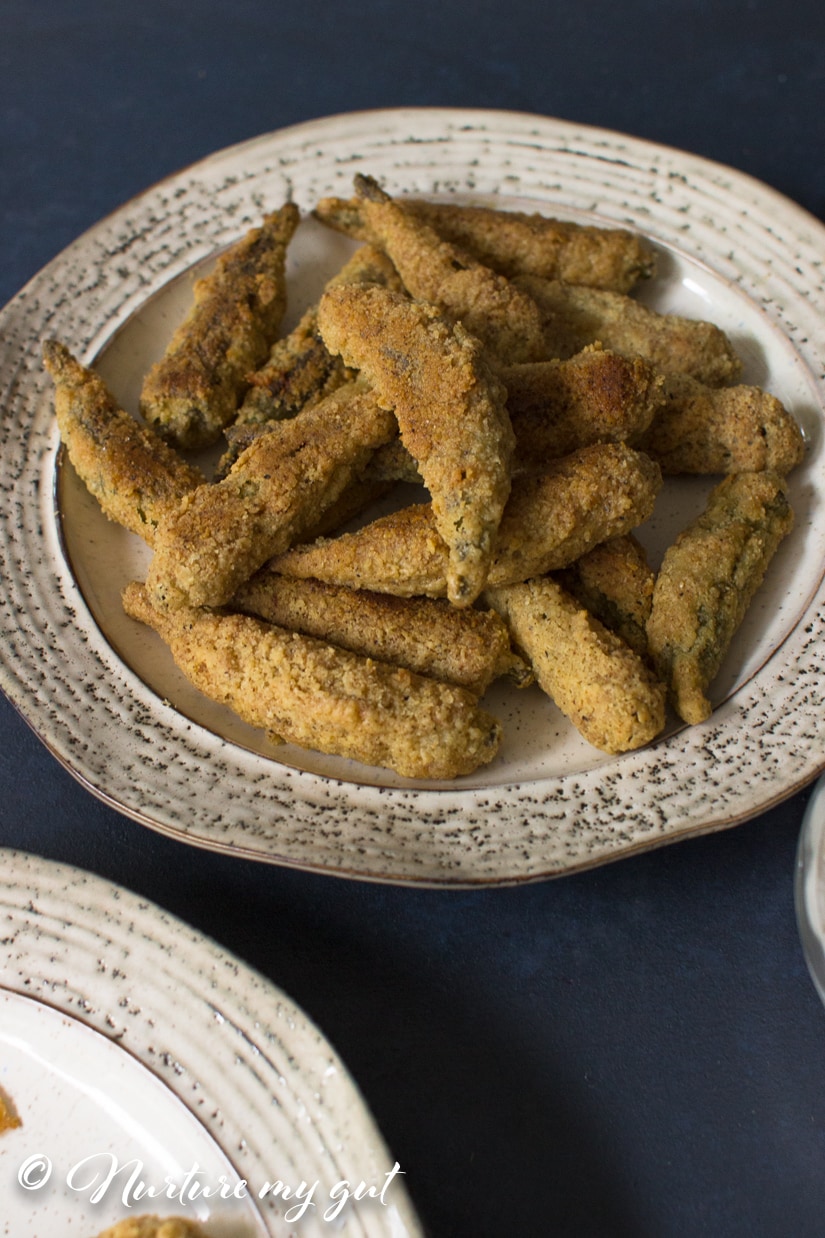 Okra is a good source of protein and known as the "villager's vegetable!"
"The amino acid composition of okra seed protein is actually comparable to that of soybean— the protein efficiency ratio is higher than that of soybean."-Dr.Axe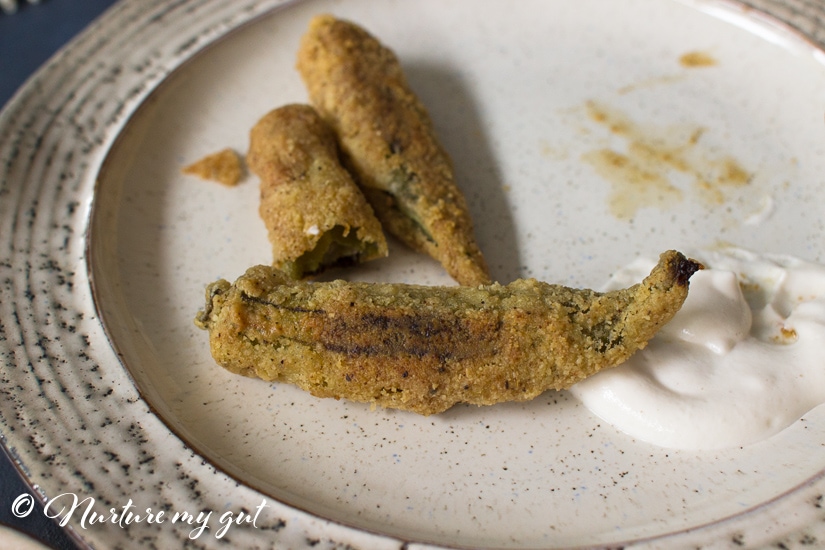 My favorite health benefit about okra is it's good for your gut!  Okra contains insoluble fiber and has a slimy mucilage that actually soothes and lubricates the intestines.  Now let me tell you that these Crispy Oven Baked Okra fries do not taste slimy at all!  They have a soft interior with extra crispy exterior.
So if you like okra, but do not like the recipes that come out slimy, you will love this recipe!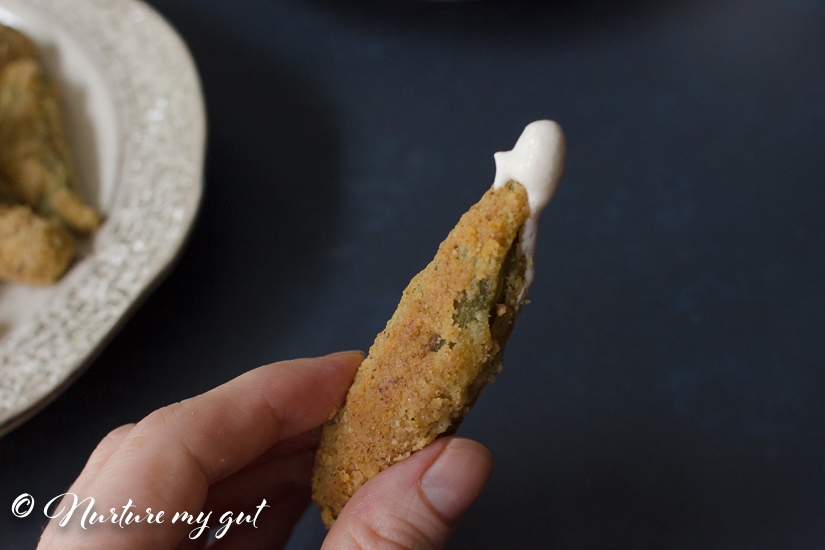 These taste wonderful with a creamy dip!  I served these with my 5 Minute Dreamy Vegan Alfredo Sauce, but this time I swapped the cashews for macadamia nuts to make this recipe completely lectin free to make it Plant Paradox friendly! …Loved it!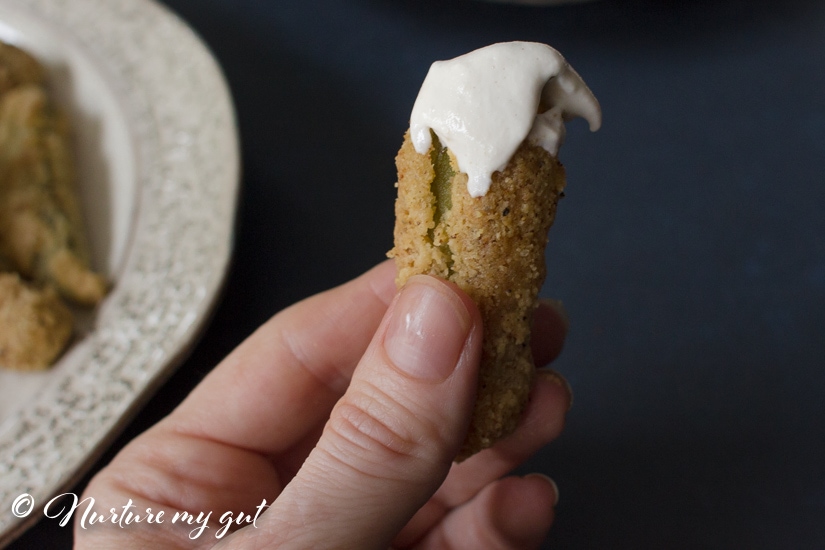 For more delicious gluten free recipes, be sure to subscribe below!  You will get my free Delicious Paleo Breakfast e-book as my gift to you!
Print