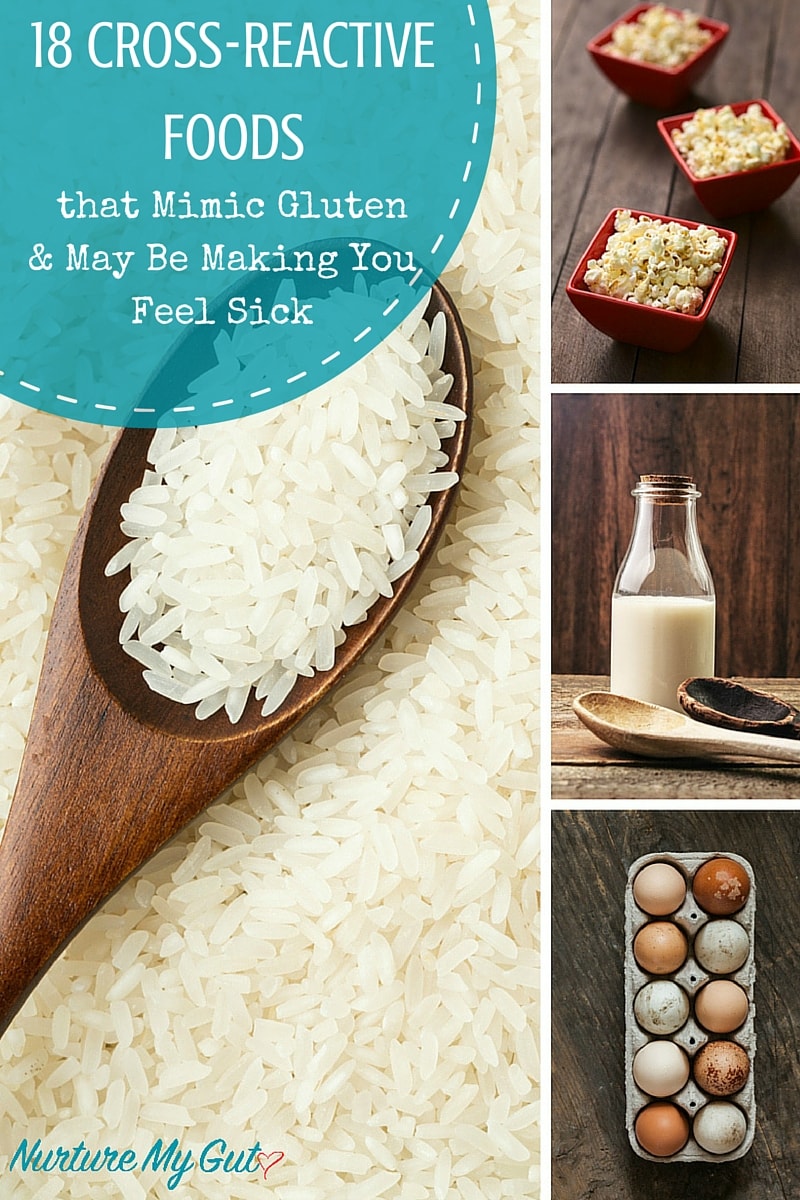 After going gluten free, then dairy free, I had a lot of relief from my symptoms, but I was still not 100% better.  I had a period where I felt great, but then, I started suffering from stomach aches again.  If it was not gluten, then what was it??  What Cross-Reactive Foods were making me feel sick?  After doing the Whole30 Cleanse, I was able to pin point exactly what gluten free foods were making my stomach upset.  Want to find out if cross-reactive foods are bothering you?  Let's find out!
If you are gluten-free and still have lingering symptoms that have not completely cleared up, Cross-Reactive Foods may be bothering you.  Cross-Reactive Foods have a similar protein structure to gluten.  They can be confused for gluten by those with a less than healthy immune system.
If you are being affected by Cross-Reactive Foods, it may feel like you are suffering from gluten contamination, but you ate NO GLUTEN!  How frustrating!  I know!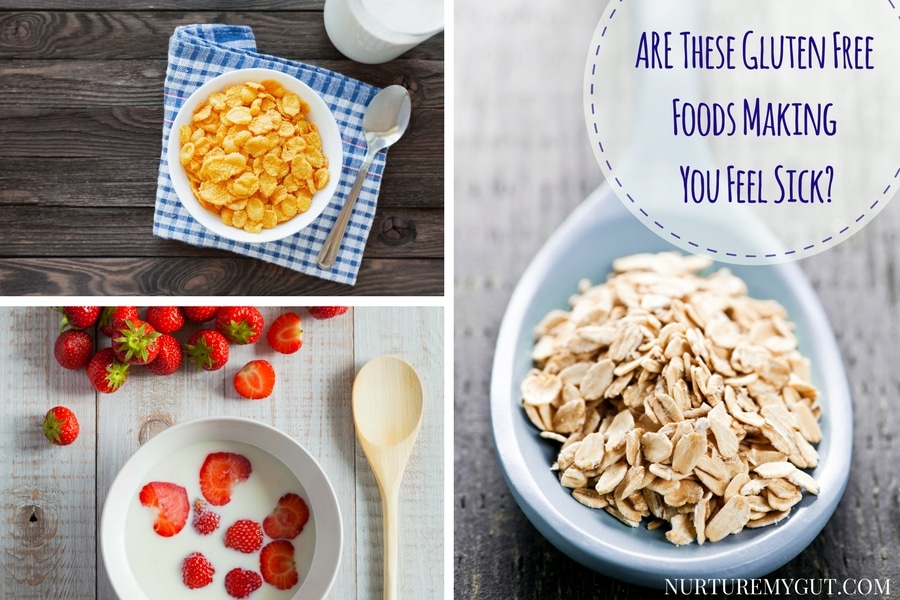 What foods are Cross-Reactive?
1) Dairy Products, specifically whey protein, casein, alpha and beta, milk butyrophilin(fat droplets) and milk chocolate
2) Millet
3) Yeast
4) Rice
5) Corn
6) Hemp
7) Sorghum
8) Buckwheat
9) Teff
10) Oats
11) Quinoa
12) Amaranth
13) Tapioca
14) Sesame
15) Coffee
16) Potatoes
17) Soy
18) Eggs
I know, it's a long list!  Nevertheless, there may only be a few foods causing you problems.  How do you find out what foods cause a reaction?
Two ways to find out if Cross-Reactive Foods are bothering you
Step 1 is to take a test.  You can contact HealthNOW Medical Center for a wide array of tests and support for Celiac and Non-Celiac Gluten Sensitivity.
Step 2 is to do a diet elimination of reactive foods for 3 months or until symptoms clear up and then slowly reintroduce them one by one to discover which foods are triggering your symptoms.
Trust me, there is plenty to eat!  Animal protein, tons of veggies, fruits, good fats and some nuts & seeds.  I personally removed everything on the above list except eggs and potatoes and slowly reintroduced one new item every few days.  When I ate a corn tortilla, I had a really bad stomach ache that night.  I took everything out again for a few days and reintroduced corn, this time corn chips and again, I had a stomach ache all night.  Having corn in different forms really made me miserable.  I was only able to discover this by taking everything out till I felt great, then slowly reintroducing one new food at a time.
I did this by doing the Whole30 Cleanse, they have tons of free resources online if you want to give it a try.
According to Dr. Vikki Petersen from HealthNow Medical Center, it is best to remove these foods for three months to allow the gut proper time to heal plus you want to remove any possible infections, boost the gut with probiotics, handle any nutritional or enzyme deficiencies, balance hormones and remove any toxins or heavy metals in the body.
In addition, the food that helps rebuild your gut are regular consumption of bone broth rich meals, fermented foods like coconut kefir and cultured vegetables and gut healing supplements like L-glutamine, gelatin and collagen.  I am currently taking Leaky Gut Support by Dr. Axe along with his Dr. Collagen blend.
Eating foods that cause inflammation will not allow your gut to heal so it is very important to get out the triggers so you can reap the benefits of these rebuilding foods.
Finally, you can be free of awful symptoms by discovering what Cross-Reactive Foods are triggering your body.  Set aside time to do your elimination diet or Whole30 Cleanse when there are no holidays or events going on.  If you are ready, that is great!  Get going and don't look back!!!
If you are not gluten free and need a place to start, check out my Ultimate Gluten Free Pantry Clean-Out and Ultimate Guide to Gluten Free Living.
If you me need me to guide you through an elimination diet, contact me here and we will get started right away!
For more delicious healthy gluten free/Paleo-ish meals, please subscribe below.  You will get my free Paleo Breakfast E-Book as my gift to you and new recipes straight to your inbox! 
Check out these delicious gluten free & grain free recipes:
Restorative Banana Ginger Green Smoothie
Latest posts by Ester Perez
(see all)