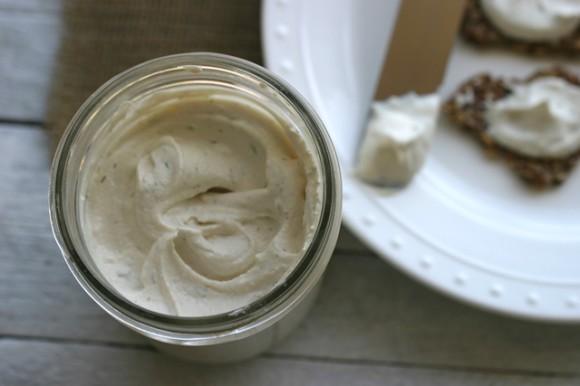 I love sour cream!  It's silky, creamy, richness in my mouth!  Yum!  Unfortunately, I ate so much sour cream growing up that I became lactose intolerant.  I would eat a whole tub at one sitting.  Not good!
I know there are a few dairy free alternatives on the shelf but I wanted to make a Dairy Free Ranch Dip from scratch that is actually good for me.  Something that my kids and friends would love.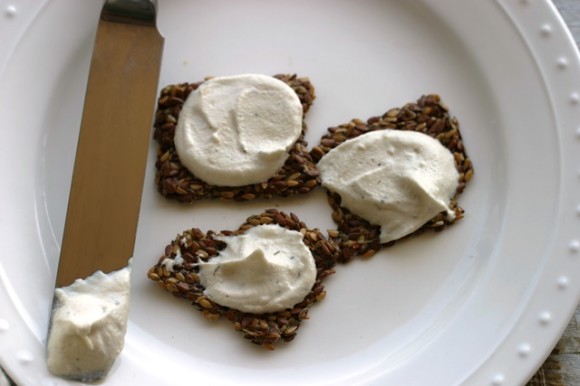 After several attempts, this delicious, creamy and flavorful recipe was created!  I love using this with flax crackers, carrots sticks, or in a wrap.  I am in love with this Dairy Free Ranch Dip and I am POSITIVE that you will too!  Bon Appetit!
For more delicious healthy gluten free/Paleo-ish meals, please subscribe below.  You will get my free Paleo Breakfast E-Book as my gift to you and new recipes straight to your inbox! 
Check out these yummy gluten free recipes:
Best Paleo Chocolate Chip Cookies
Print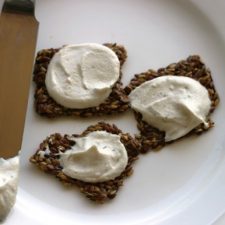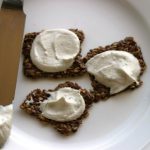 Dairy Free Ranch Dip
---
---
1 1/2 cups

whole raw cashews

2 cups

filtered water

1/4 teaspoon

Himalayan Salt or Sea Salt

3 Tablespoons

freshly squeezed lemon juice

1/2 teaspoon

onion powder

1 teaspoon

minced onion

1 teaspoon

Himalayan Salt

6 Tablespoons

filtered water

1 teaspoon

dried minced onion

1/2 teaspoon

dried dill weed
---
Instructions
Place first three ingredients in a glass jar or bowl. Cover with a towel and rubber band and allow to sit at room temperature for 6-8 hours. This process will allow cashews to soak up water and become soft.
Place soaked cashews in a mesh strainer and rinse well with water.
Add soaked cashews, lemon juice, onion powder, minced onion, salt and filtered water to a food processor. Blend until smooth, about 1-2 minutes.
Fold in dried minced onion and dill weed. Pour into a sealed container. Chill in the refrigerator for 2 hours before serving. Bon Appetit!
Latest posts by Ester Perez
(see all)