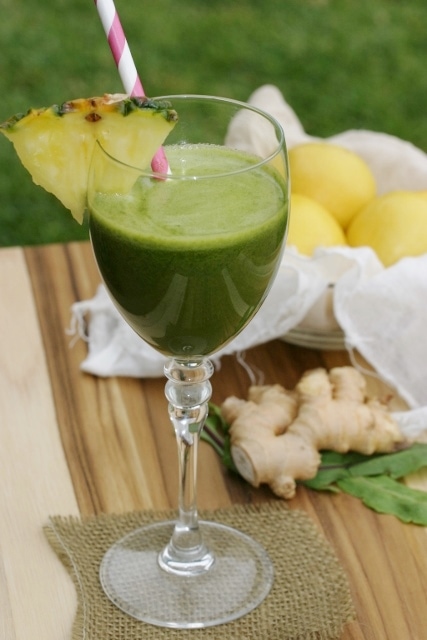 This refreshing Dandelion Green Juice is the perfect juice to boost the immune system.  It is also a wonderful liver tonic.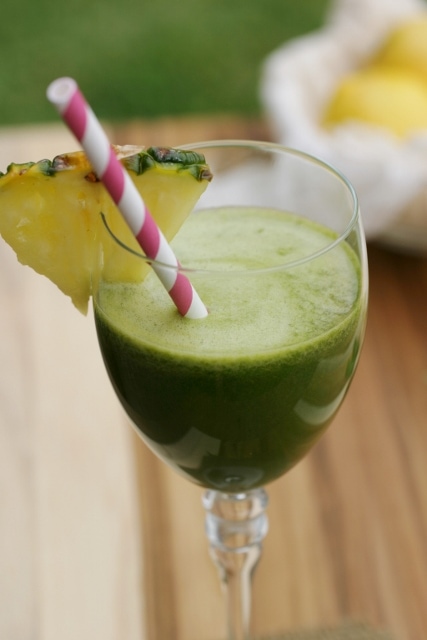 Dandelion greens are especially good to alkalinize acidic blood because they are loaded with mineral salts.  They are also high in vitamins such as calcium and potassium.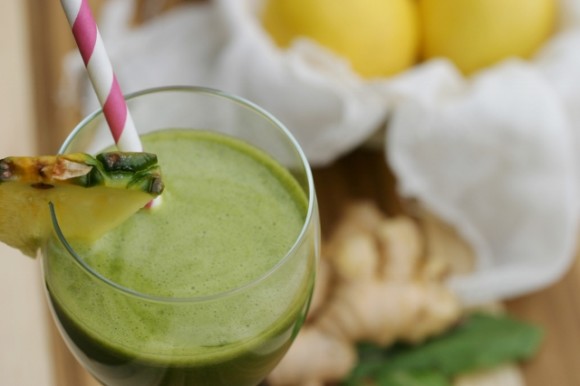 Dandelion juice is very bitter on its own so I have added fresh pineapple and lemon juice which makes it taste amazing!
Ps. Many thanks to my friend Sona.   Your dandelion lemon juice was my inspiration for this recipe! XOXO.
For more delicious healthy gluten free/Paleo-ish meals, please subscribe below.  You will get my free Paleo Breakfast E-Book as my gift to you and new recipes straight to your inbox! 
Check out these yummy gluten free recipes:
Best Paleo Chocolate Chip Cookies
Print
Dandelion Green Juice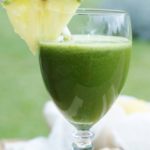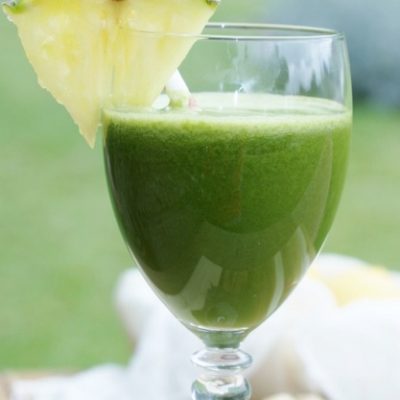 Author:
Prep Time:

15 mins

Total Time:

15 mins

Yield:

2-4
Ingredients
1 large bundle of dandelion (6 ounces of juice)
1 inch of ginger root
1 whole lemon unpeeled
1/2 of a large pineapple, peeled (10 ounces of juice)
1 granny smith apple
Instructions
Run all items through a juicer. Stir well and serve with a pineapple wedge. Enjoy!

I'm a loving wife, mother of two healthy children, andI am obsessed with teaching people how to make delicious and mouth-watering gluten-free/Paleo friendly foods that nurture your gut!
Latest posts by Ester Perez (see all)