Delicious Homemade Vegan Tomato Lentil Soup Recipe-a heavenly tomato based lentil soup bursting with flavor. This delicious homemade lentil soup pairs perfectly with my Gluten Free Tortillas…also vegan and gluten free.  Full of fiber, protein and super yummy!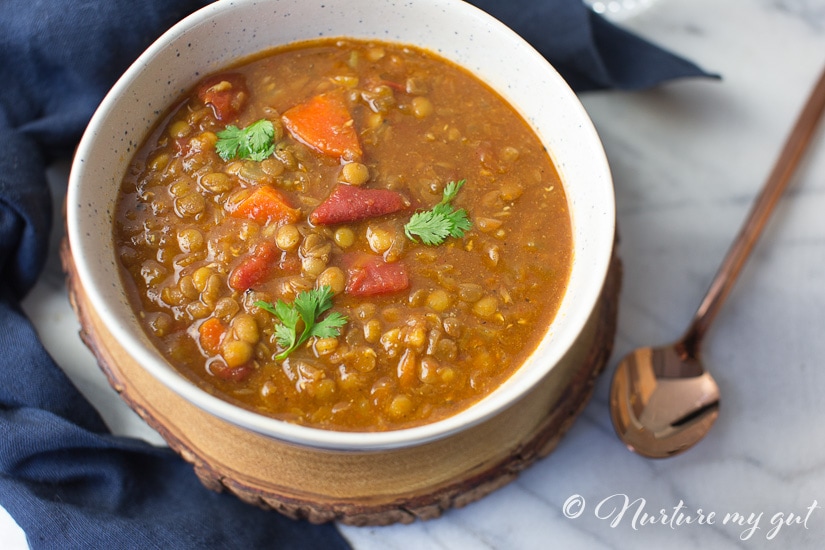 I never really ate much lentils growing up, until now.  As a child, my Grandmother made pinto beans as a staple.  
When my daughter became vegetarian last year, I experimented with all different kinds of beans and legumes.  
Lentils became one of her favorites, and mine too!  These little legumes are packed with protein and fiber.  
Health Benefits of Lentils
One cup of lentils contains: 
18 grams of protein
40 grams of carbohydrates
16 grams of fiber
Lentils are also rich in folate, magnesium and are heart healthy. 
I love it that my daughter got our family to eat more plant based healthy recipes.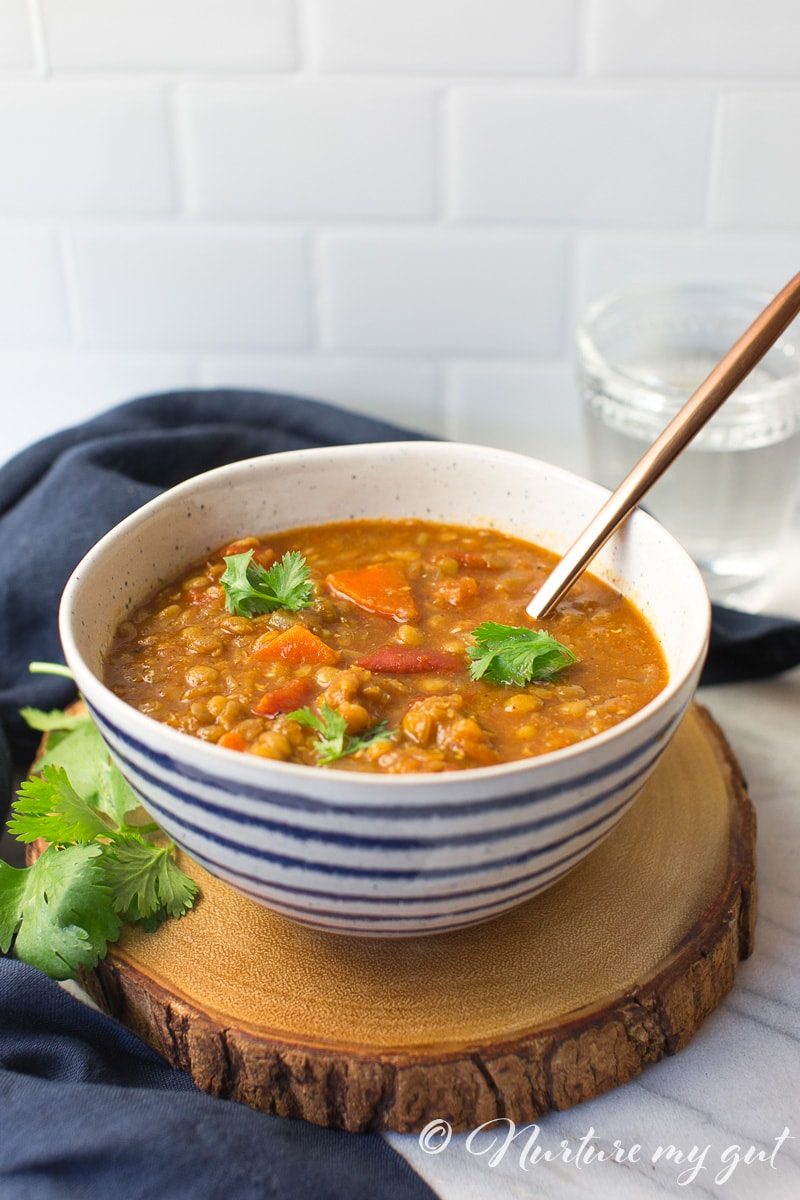 What I love about lentils is that they absorb all the flavors you add to the soup. This Delicious Homemade Vegan Tomato Lentil Soup Recipe has so many yummy spices like cumin, madras powder and tomatoes.  All the flavors come together in this delicious broth and taste SO good!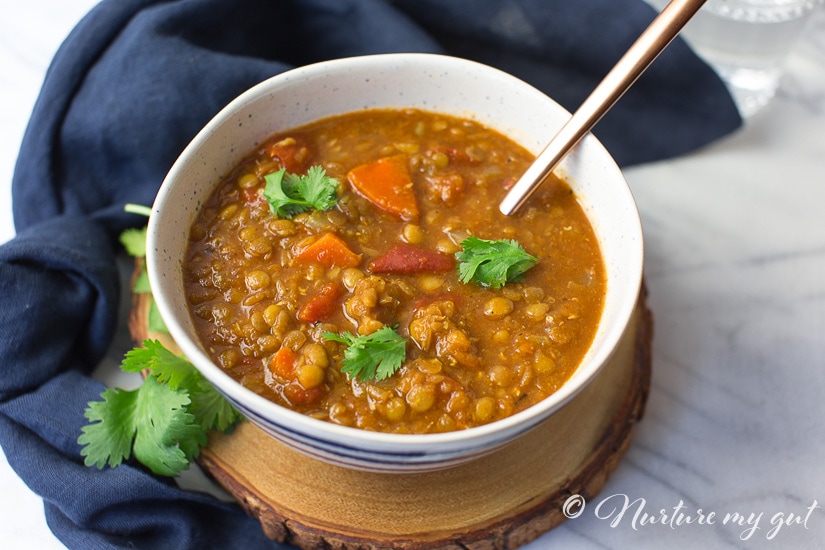 Another fabulous thing about cooking with lentils is that they don't take long to cook.  They become tender in only 20-30 minutes, which is pretty quick compared to beans which usually take 2-3 hours on the stove.  
(This post contains affiliate links for your convenience. Click here to view my full Disclosure Policy.)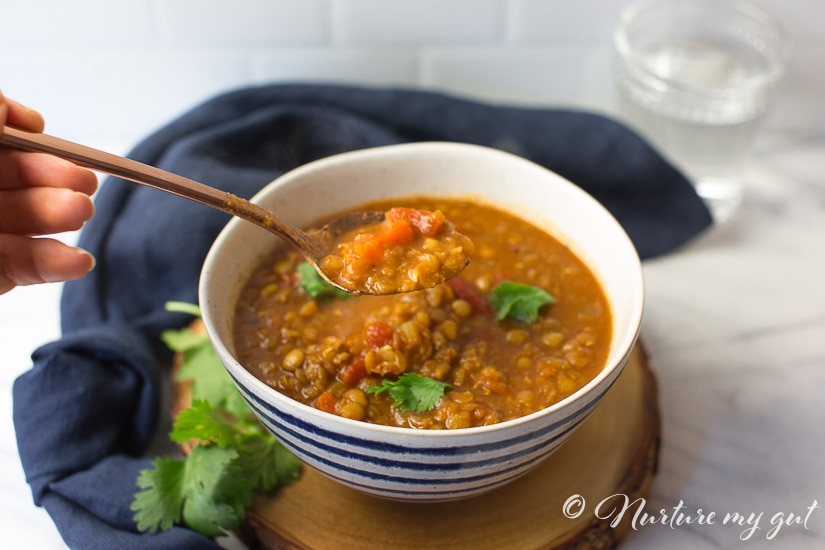 Looking for more delicious vegan recipes? Check out my:
5-Minute Dreamy Vegan Alfredo Sauce with Zucchini Noodles (Zoodles)
Homemade Vegan Yogurt-No Yogurt Maker Required
If you try this recipe, let me know what you think! Leave a comment, pin it, and don't forget to tag a picture @nurturemygut on Instagram. I love to see your kitchen skills in action!
Print