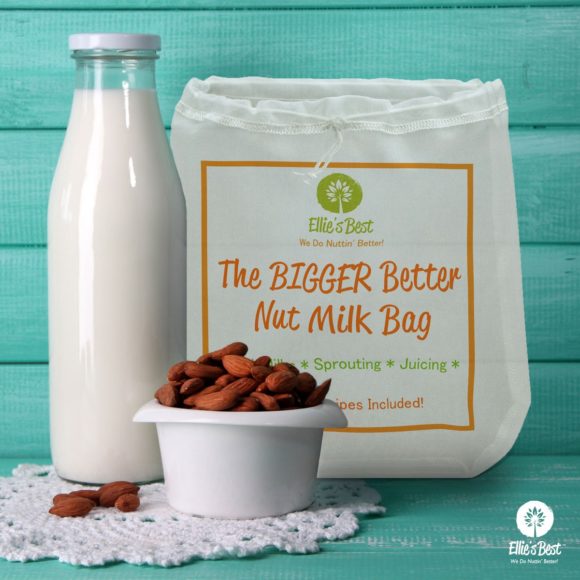 I am so in love with Ellie's Best Bigger Nut Milk Bag and I know you will too!  I am running my first ever free giveaway thanks to Athena over at Ellie's Best!  I have been enjoying creamy silky almond milk with this sturdy durable almond milk bag.  It is commercial grade and made of fine mesh nylon!  It is the #1 Top Selling Nut Milk Bag on Amazon!
Plus, you can make fresh juice in this too!  If you have a blender, you can easily strain your juice through this nut milk bag to get all the fiber out.  There is so much you can do with Ellie's Best Bigger Nut Milk Bag.  I will run my chicken stock through this next time for a silky light texture!
There are several ways you can earn points in this free giveaway. Contest begins Nov 3rd, 12am and goes through Nov 12th at 12am. See below and start earning points! The winner will be emailed and announced in the comments below.  Good luck!