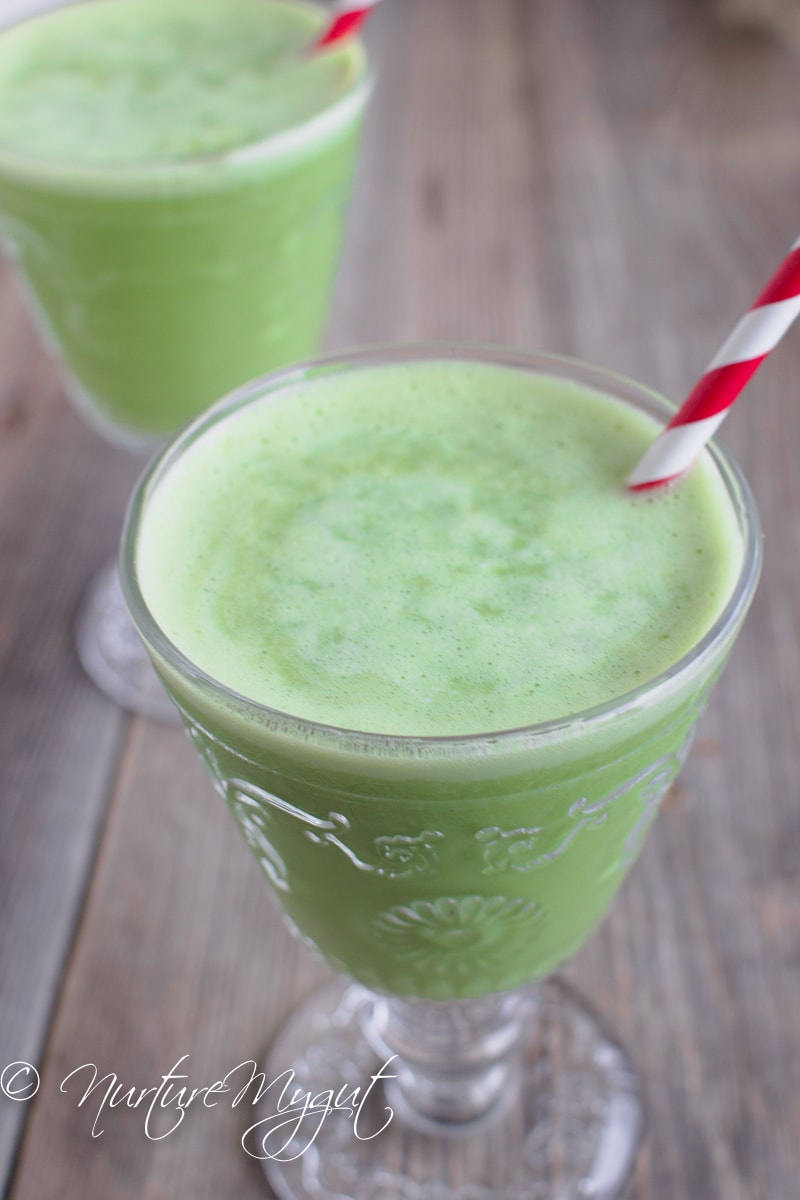 This Healthy Shamrock Shake is absolutely delicious!  It is made with real ingredients and no added sugar.  It is made in 5 minutes or less and kid friendly. This Healthy Shamrock Shake is dairy free, gluten free and paleo friendly.
You may have heard of the popular Shamrock Shake which is served at McDonalds with a whopping 65 grams of sugar for a small shake, 80 grams for a medium shake and 115 grams for a large shake.  The added sugars are comprised of sugar, corn syrup and high fructose corn syrup.  Now I like to have myself a nice treat now and then, but in my opinion, that is a whole lot of added sugar! When I mean added sugar, I am not referring to natural occurring sugars in fruit.  I am talking about added sugar to food such as high fructose corn syrup, cane sugar, honey, agave and so forth.
So how much "ADDED SUGAR" is too much?  The American Heart Association recommends limiting the amount of added sugars we consume to no more than 37.5 grams for men (150 calories), 25 grams for women (100 calories), and kids ages 2-18 should have LESS than 25 grams of added sugar daily for a healthy heart.
This Healthy Shamrock Shake has 14.2 grams of natural fruit sugar for 2 large servings and 9.5 grams of natural sugar if you split this into 3 small servings.  It is made with frozen banana, unsweetened almond milk, ice, baby spinach and 2 drops of vanilla stevia.  That is it!
This means you are getting a natural sweetness along with vitamins, fiber and minerals.  This is a healthier alternative to an "added sugar loaded shake".
Since I am using 2 drops of liquid stevia to make this kid friendly, there are no added sugars!  As they say, you can have your cake and eat it too!
So you can serve this Healthy Shamrock Shake to your kids, top with a dollop of whipped cream and a cherry and you would still be under 25 grams of added sugar.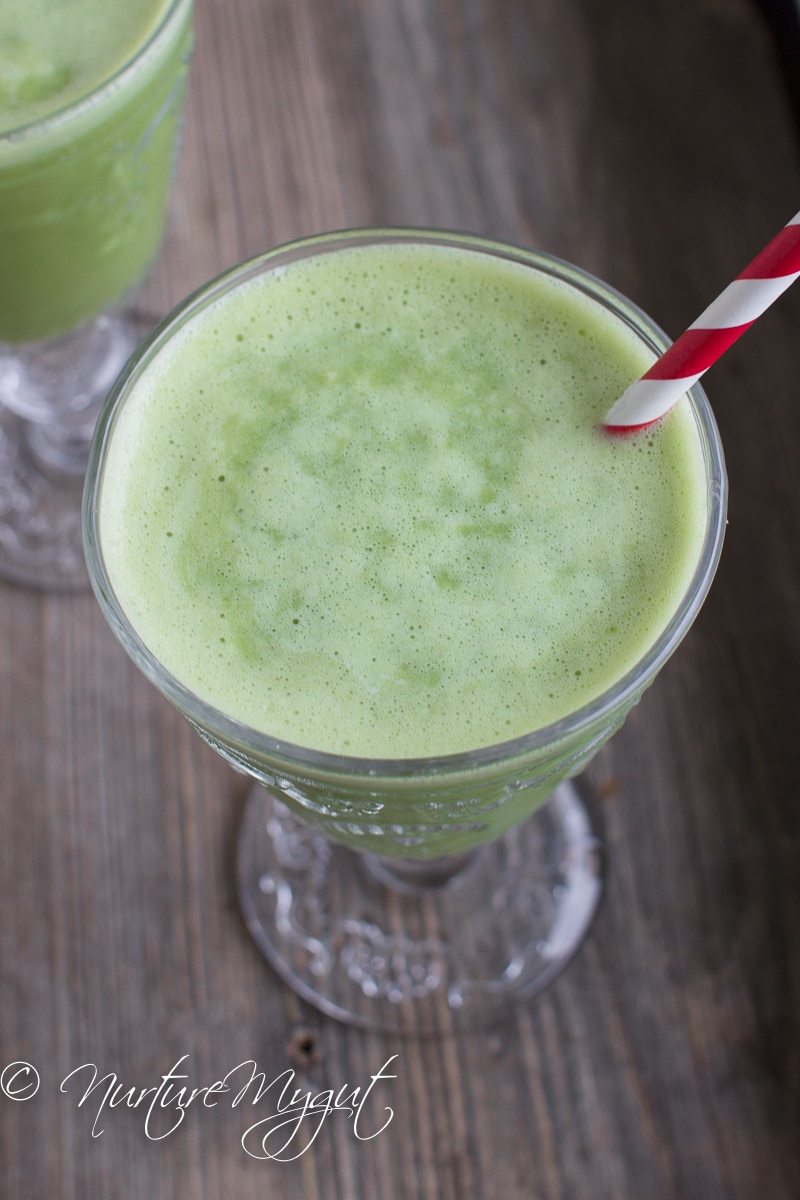 I would like to add that my kiddos loved this Healthy Shamrock Shake!  They even asked for more!  That is good news!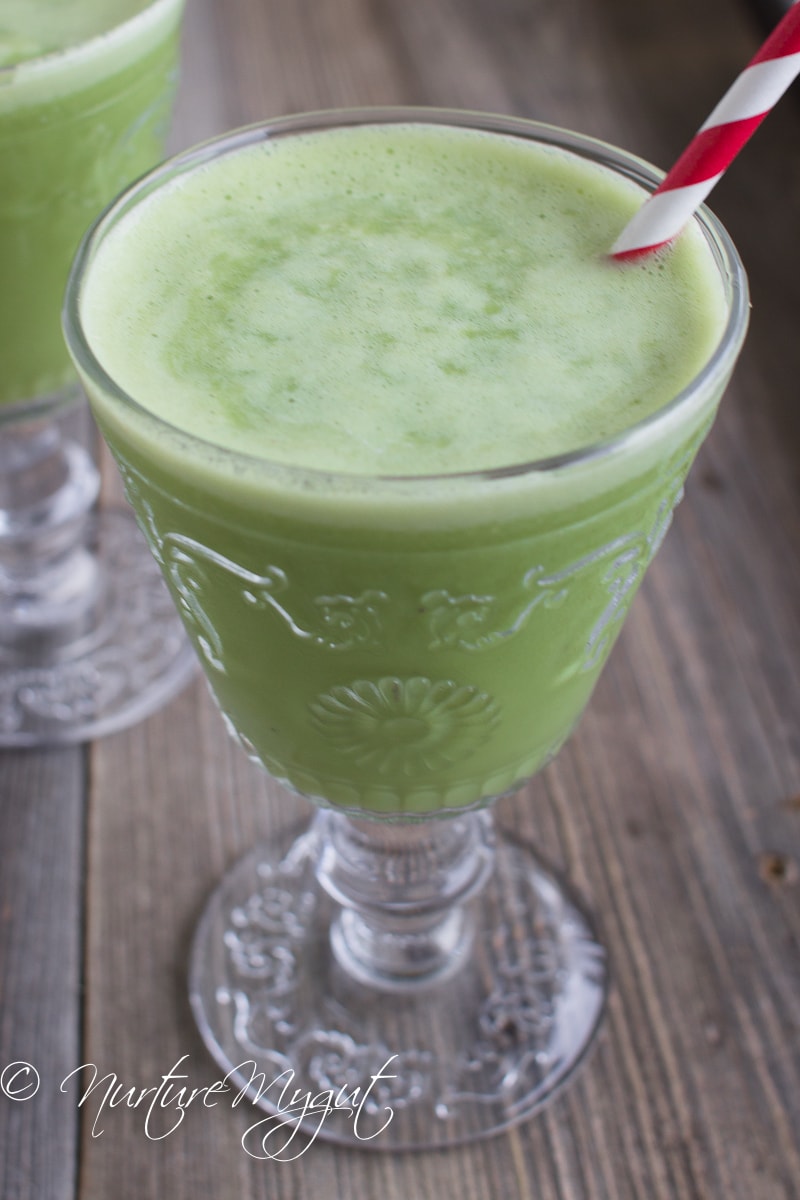 (This post contains affiliate links for your convenience. Click here to view my full Disclosure Policy.)
The color of this Healthy Shamrock Shake is a lovely minty green.  You can add some cute decorative paper straws to make it look extra pretty when serving to your family.  Maybe even add a slice of kiwi on the side!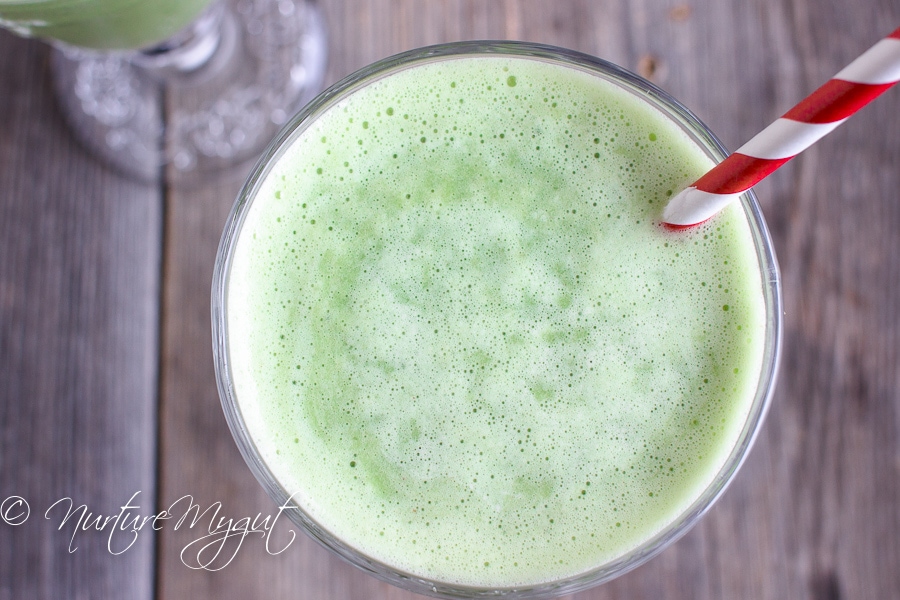 There are a few other Healthy Shamrock Shakes that I would recommend, I saw one that Cook Eat Paleo has made with avocado, coconut milk and mint.  I would like to try that next to see how my kiddos like it!
Also, Hayley from Health Starts in The Kitchen adds peppermint oil to her Healthy Shamrock Shake…yum!  Gotta try that too!
The variations are endless.  Nevertheless, you can make a deliciously Healthy Shamrock Shake in the comfort of your own home with basic ingredients you probably already have!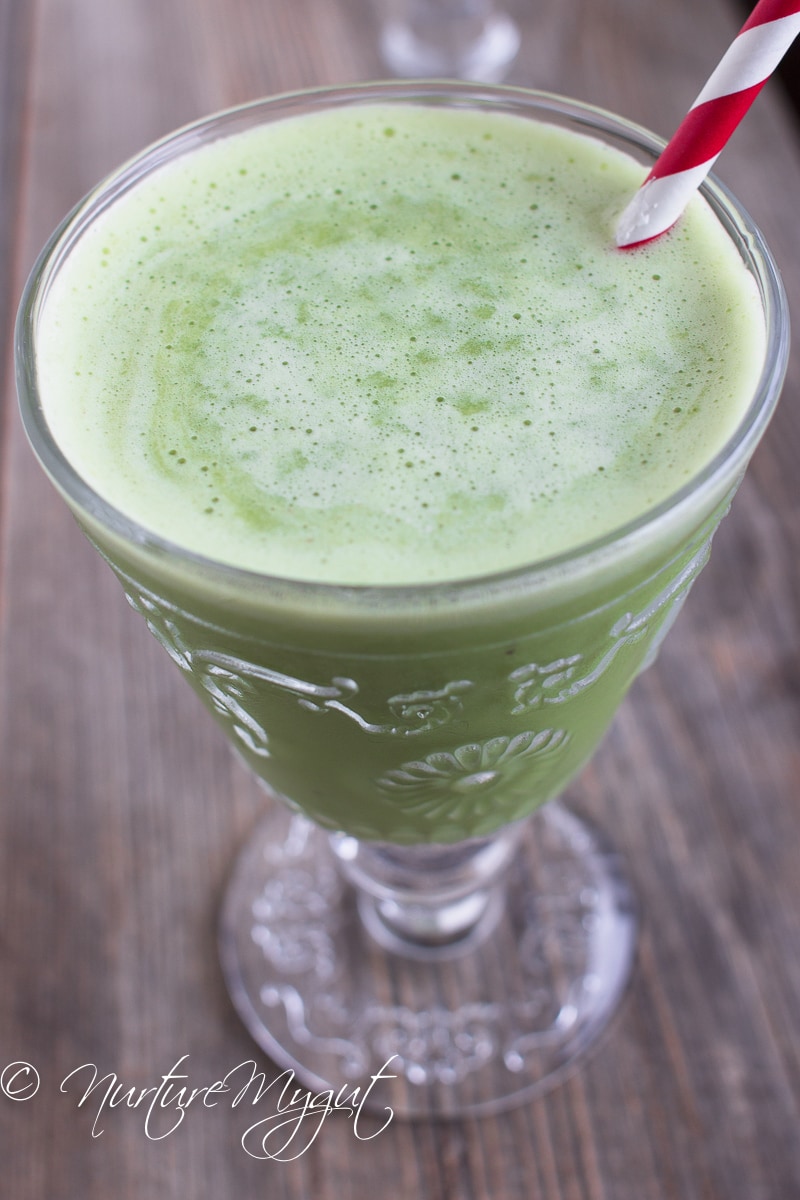 Looking for more deliciously healthy green food to serve on St. Patricks day?  Check out my Restorative Banana Ginger Green Smoothie, Gorilla Milk, Green Lemonade, and my Kale and Cabbage Salad.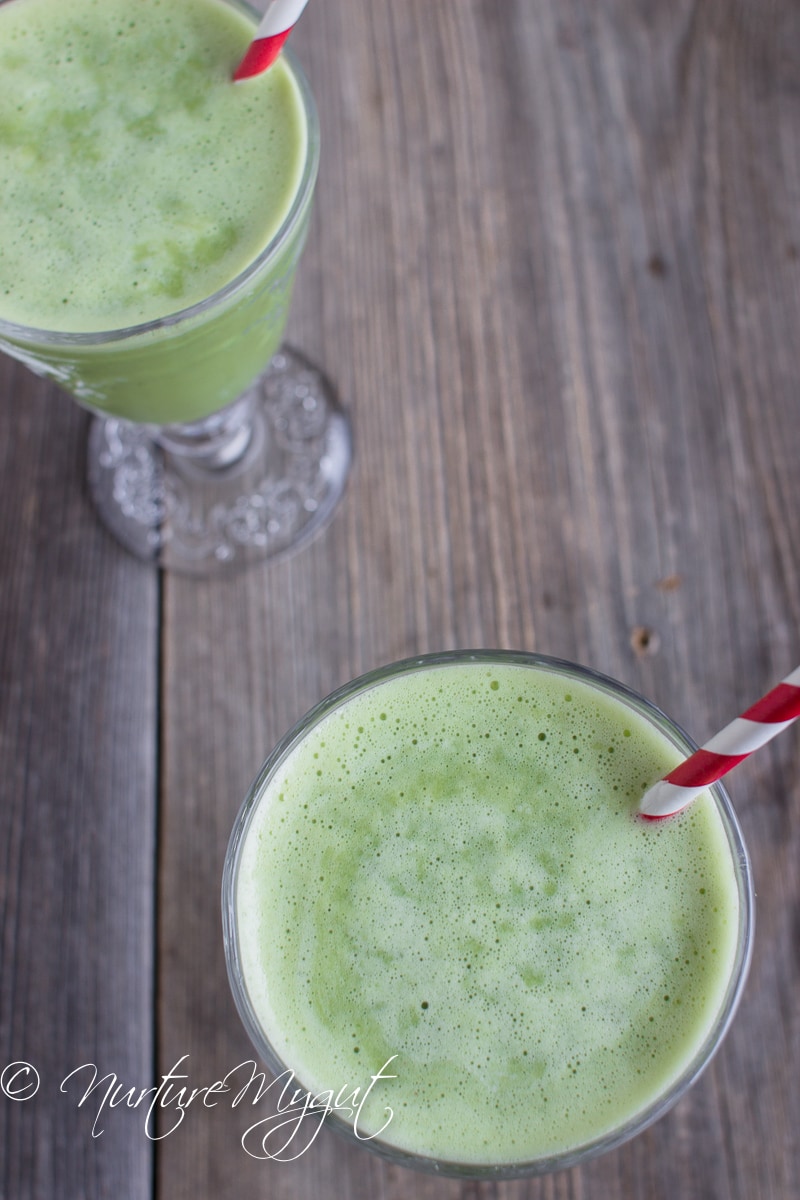 For more delicious and healthy recipes, please be sure to subscribe below.  You will be my free Paleo Breakfast E-book straight to your inbox as my gift to you!
Print
Nutritional Label Below is Based on 3 small servings