Kale and Golden Beet Salad with Dijon Balsamic Vinaigrette.  This superfood salad is healthy, vibrant and flavorful!  It is topped with Easy Instant Pot Golden Beets and comes together in just 10 minutes!  It is drizzled with a light, flavorful dressing!  You can easily top this with your favorite protein for a complete meal!
This salad is completely gluten free, grain free and dairy free.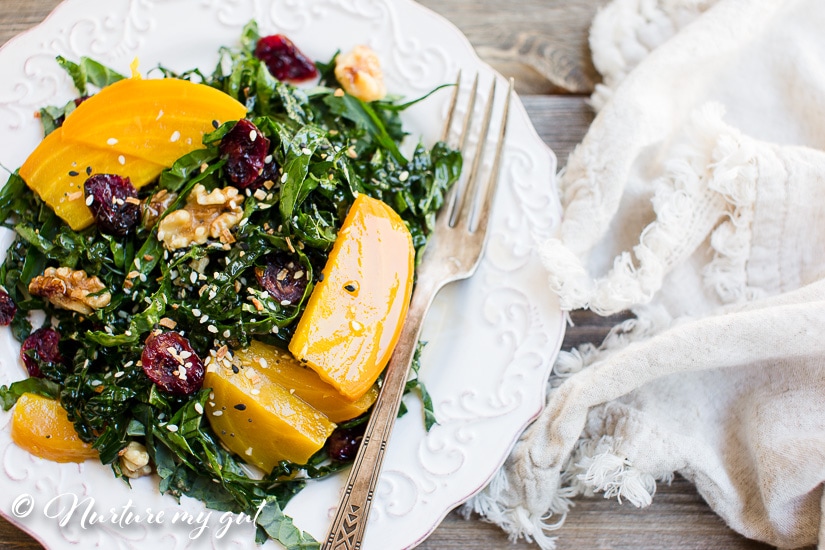 (This post contains affiliate links for your convenience. Click here to view my full Disclosure Policy.)
How to Make Kale and Golden Beet Salad with Dijon Balsamic Vinaigrette
Ingredients Needed:
First of all, rinse and dry your kale.  Next, remove the leaves off of the stems as shown in the photo below.
To do this, hold onto the stem with one hand and with the other, pinch the stem and slide your fingers up the stem.  The leaves will automatically slide off.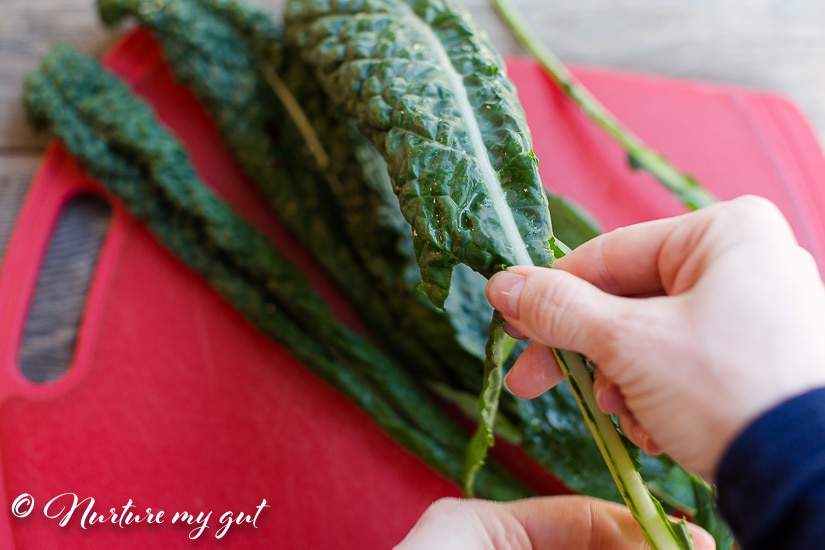 The following step is to stack your leaves, one on top of the other.  Get them as close together as you possibly can.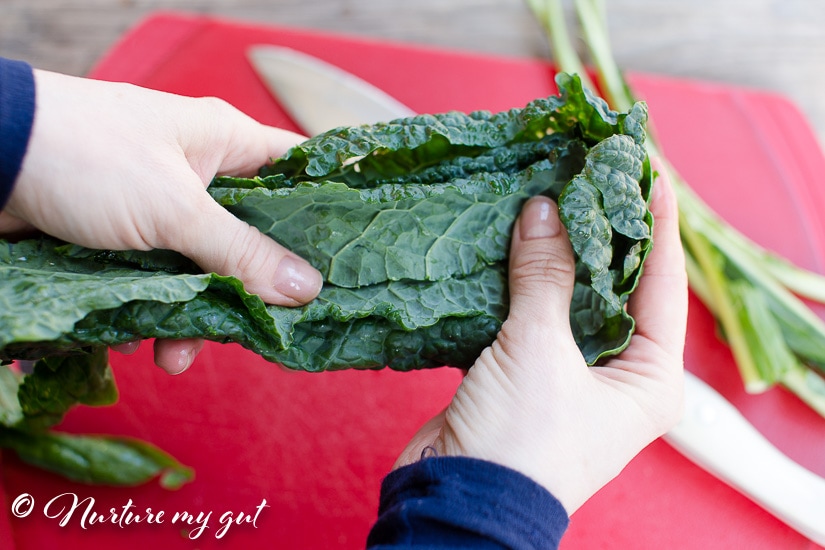 Now roll your leaves tightly into a log.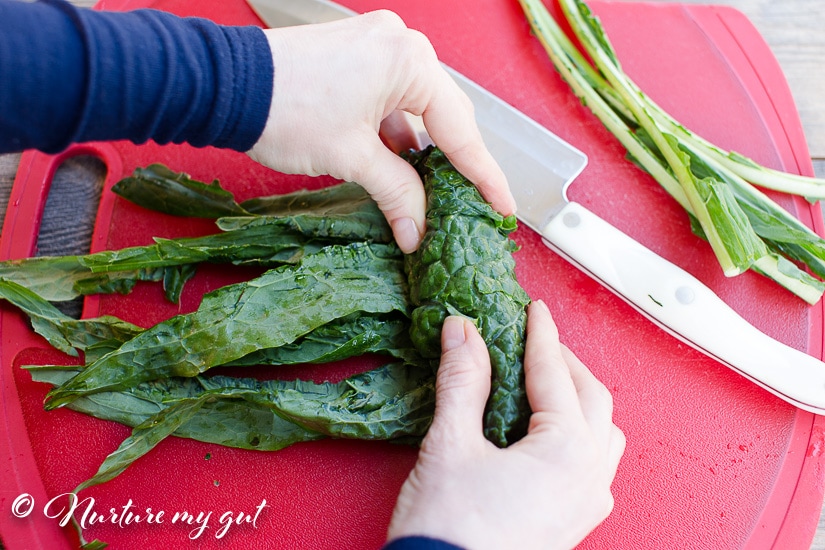 After your log is fully rolled, using a sharp knife, thinly slice your kale.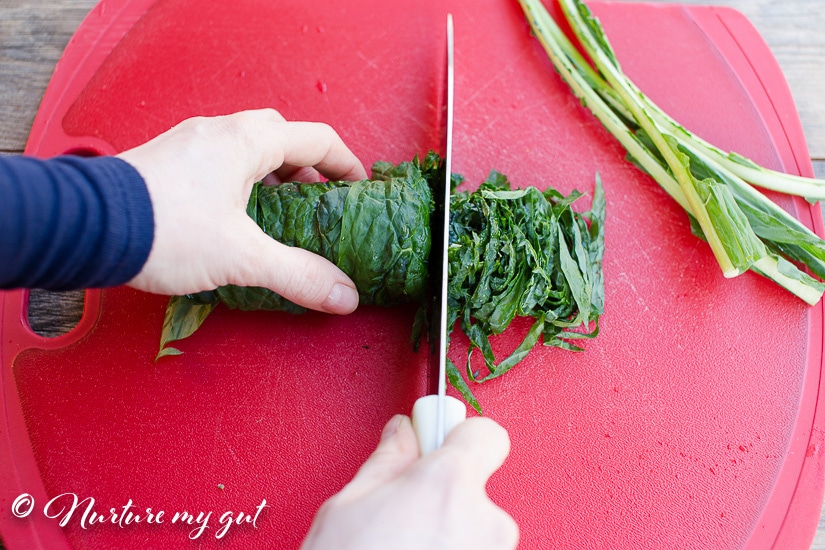 As a result, you will have lovely thinly sliced kale. The thinner the slices, the easier it is to chew your kale.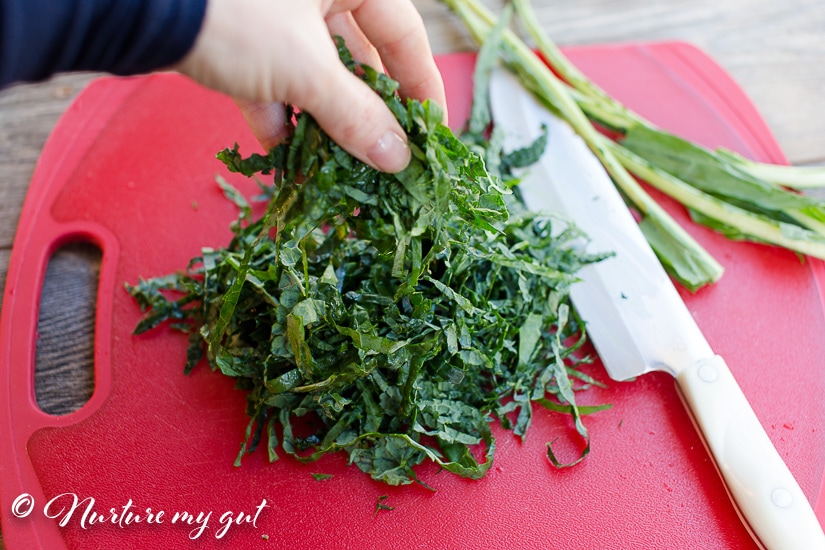 How to Make Dijon Balsamic Vinaigrette:
This sweet and tangy dressing goes perfect on this Kale & Golden Beet Salad! It ready in just 5 minutes!  Also, a huge thank you to my husband for teaching me to make this over 15 years ago!  It is still my favorite dressing❤️!
To a small jar, add your olive oil, fig balsamic, Dijon mustard and minced garlic.  Sprinkle in some salt and pepper (freshly cracked tastes best).
Next, put on the lid and shake vigorously.  Taste for salt and pepper and that is basically it!  Now wasn't that easy?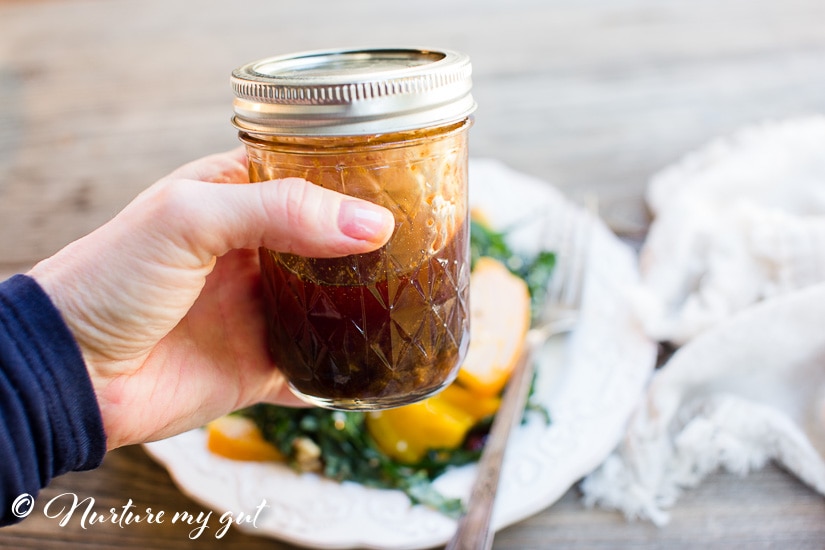 The color of this is a rich brown, it will thicken in the fridge so if you want it thinner, allow it to sit at room temperature before serving.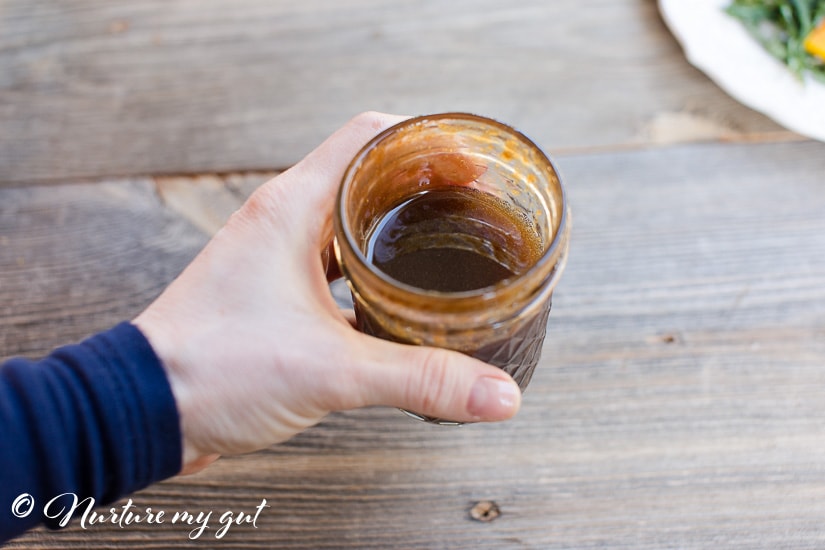 I used my Easy Instant Pot Golden Beets for this recipe, they taste amazing and are very easy to make!  I show you a fool-proof step by step tutorial for making them.
After your golden beets are sliced, you will want to get ready to serve your salad.  Let me show you how easy it is.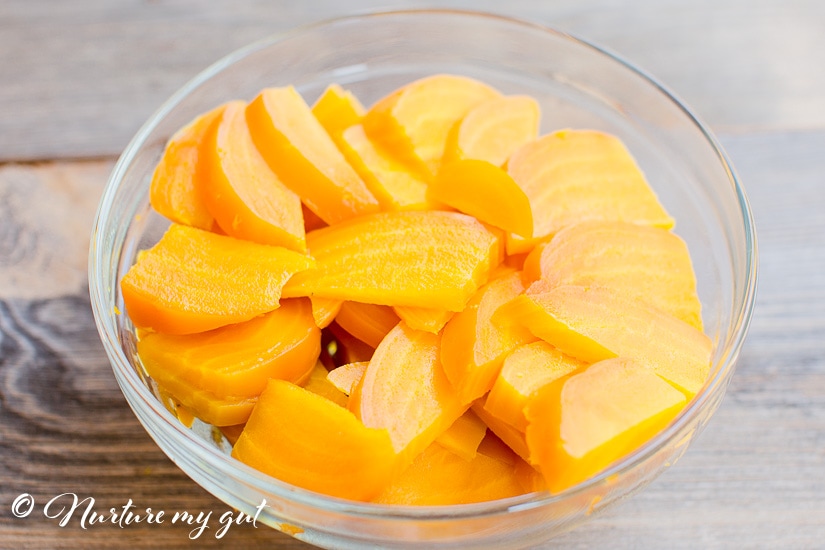 How to Serve Kale and Golden Beet Salad w/Dijon Balsamic Vinaigrette:
Divide the kale between two small salad plates.
Arrange the golden beets over the kale.
Sprinkle the walnuts and cranberries over the salad.
Drizzle the Dijon Balsamic Vinaigrette over the salad.
Serve immediately.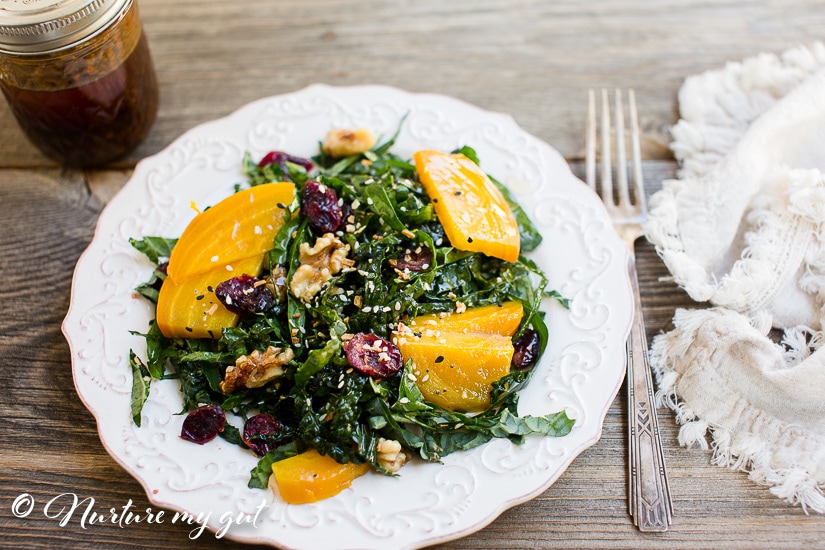 If you would like to make this a full meal or serve to guests, this Kale and Golden Beet Salad with Dijon Balsamic Vinaigrette goes perfectly with my Cast Iron Grilled Chicken  and Paleo Panini Bread. 
This healthy superfood salad will surely delight your tastebuds and make you feel vibrant from the inside out!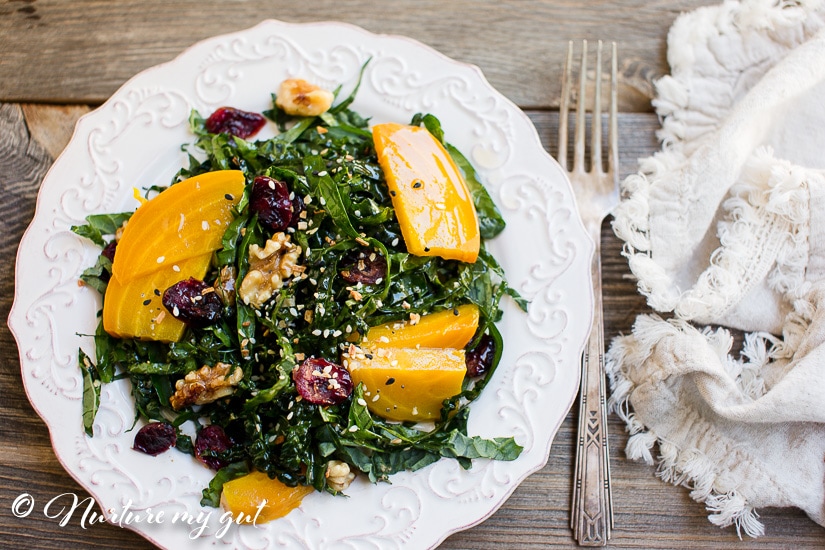 For more delicious and easy to follow gluten free recipes, be sure to subscribe below.  You will get my free Delicious Paleo Breakfast e-book as my gift to you.
Print