Morning Song Farm is a wonderful family friendly vacation in Southern California.  My daughter, Mom and I had so much fun!  The view was breathtaking, we got to personally interact with the animals, and even take hands on classes!  We created long lasting memories that we will forever cherish.
I found out about Morning Song Farm through FarmStay US.  It has a directory of Farm Stays all across the United States.  If you are looking for a farm in your area, this is a great resource.
As we drove up to the farm we were surrounded by citrus orchards and flowers all around.  We stayed in the "Whimsical Escape" .  The roads are a bit windy and narrow getting there so I made sure to drive really slow as we drove up the hill.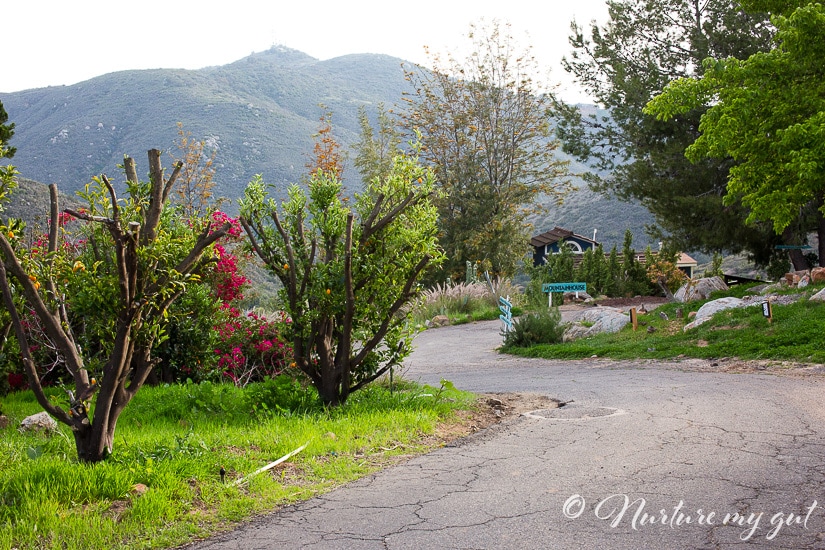 There is an abundance of bushes and trees with flowers.  These were at the entrance of our cottage.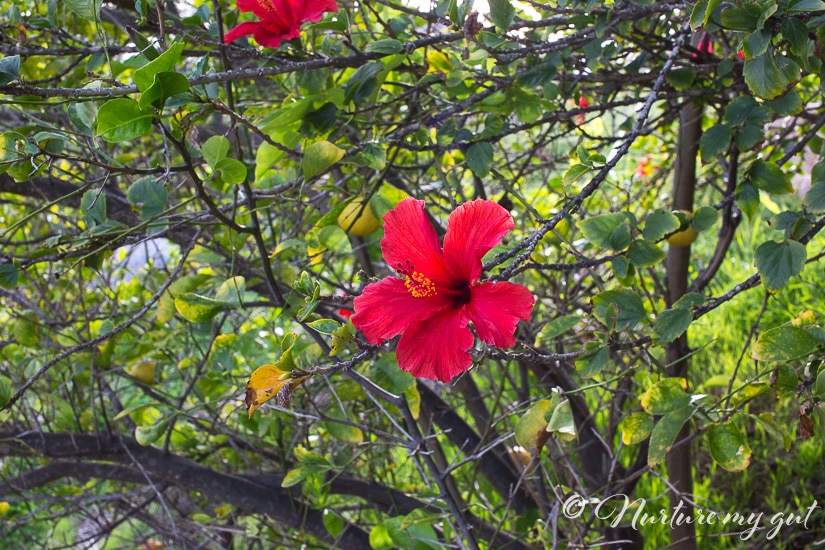 On the drive in, there are alpacas and chickens to the right.  There are buckets to the left with alpaca and chicken treats.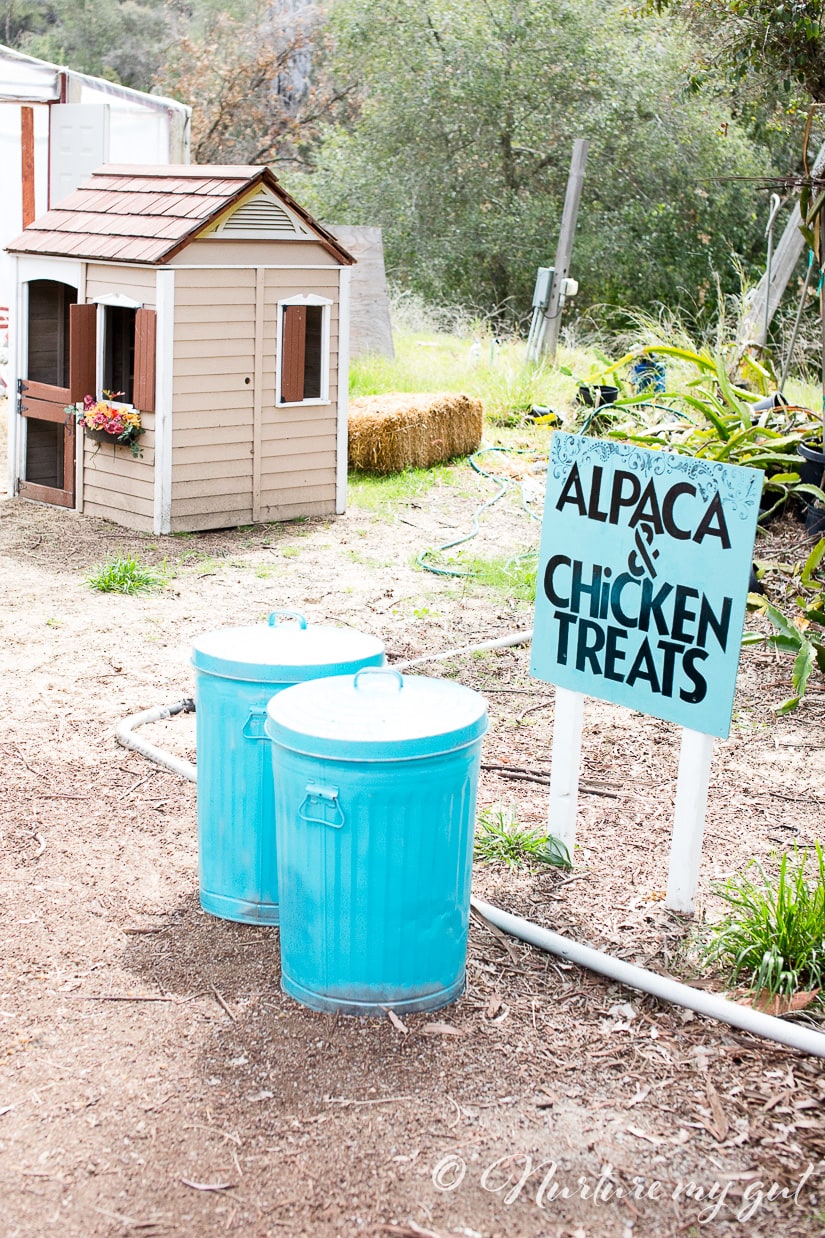 My daughter had a great time feeding the alpacas and chickens.  One alpaca really took to my daughter, if I got too close, he would back off.
He reminded me of my kitty because his furry ears would stand up straight when he was happy eating food and if I would get too close, he would put his ears sideways and walk back slowly.  I was sure to keep my distance so I would not scare this little guy away.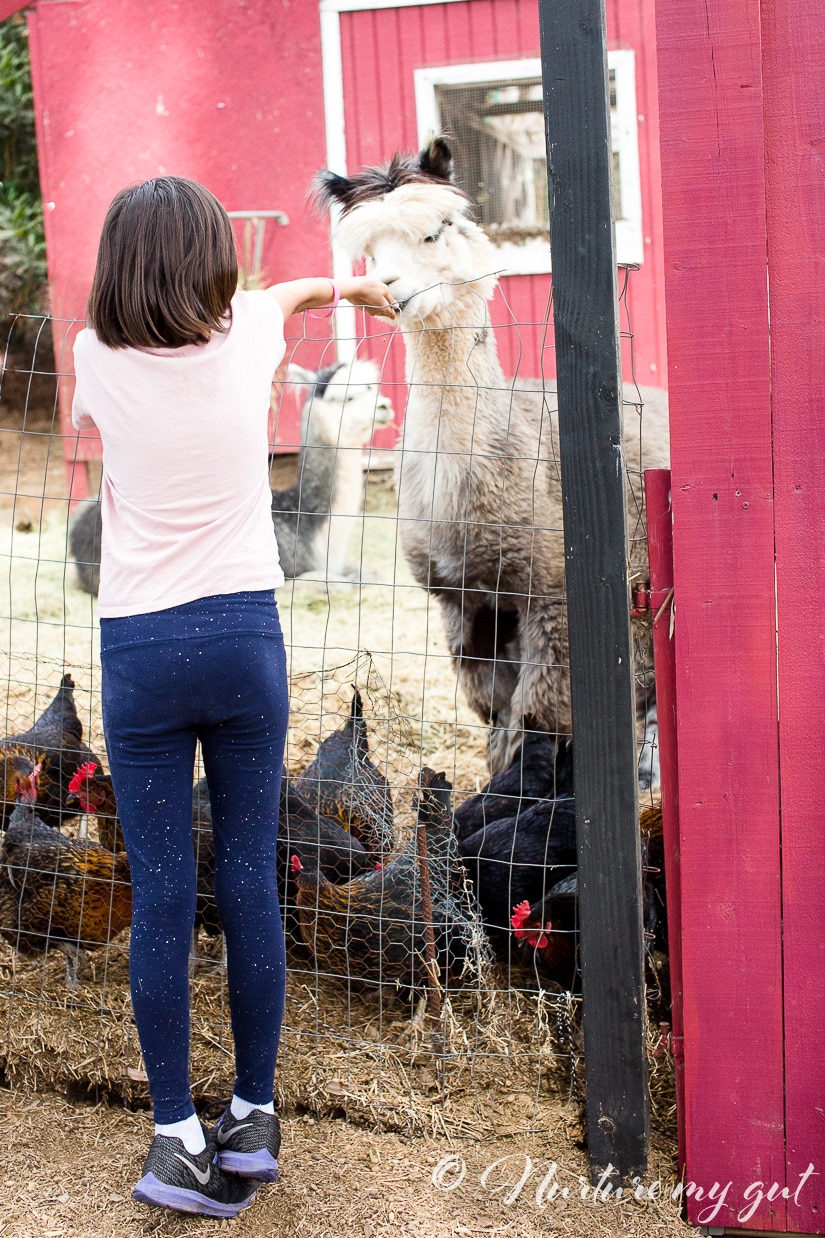 My daughter also had a blast feeding the chickens!  They were absolutely beautiful and fun to watch!  They followed her and anxiously awaited their treats!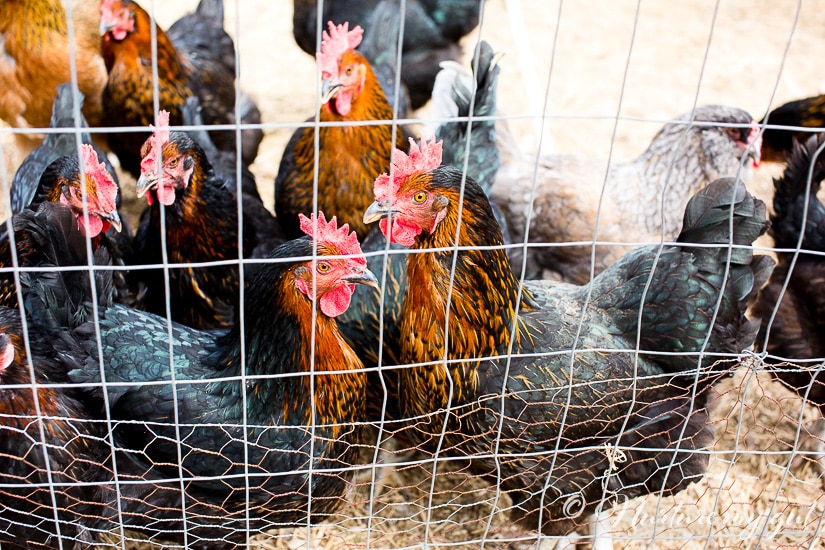 At our cottage, we saw a few cats on the property.  They were very chatty!  I asked Donna, the farm owner about the cats and the male was called Leo.  I don't recall this ones name but I will tell you that they are very smart and she said they were most likely asking for food!
Next time we come, I will bring along some cat treats!  Be sure to check in with Donna or Lance, the owners to make sure it is okay to feed the cats!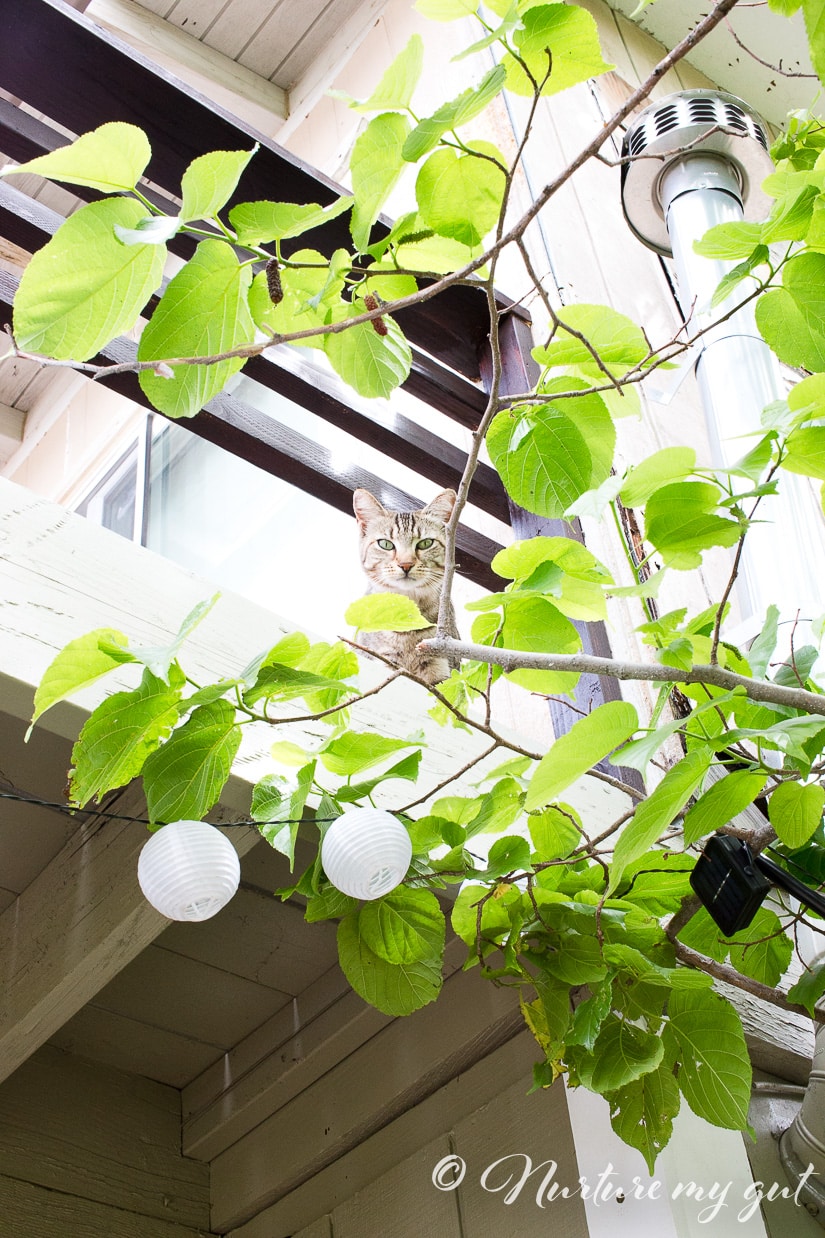 Outside of our cottage was a lovely wrought iron table and chairs with a beautiful paisley tablecloth.  We had breakfast here and read books.  There is also a hot tub outside that we got to relax in.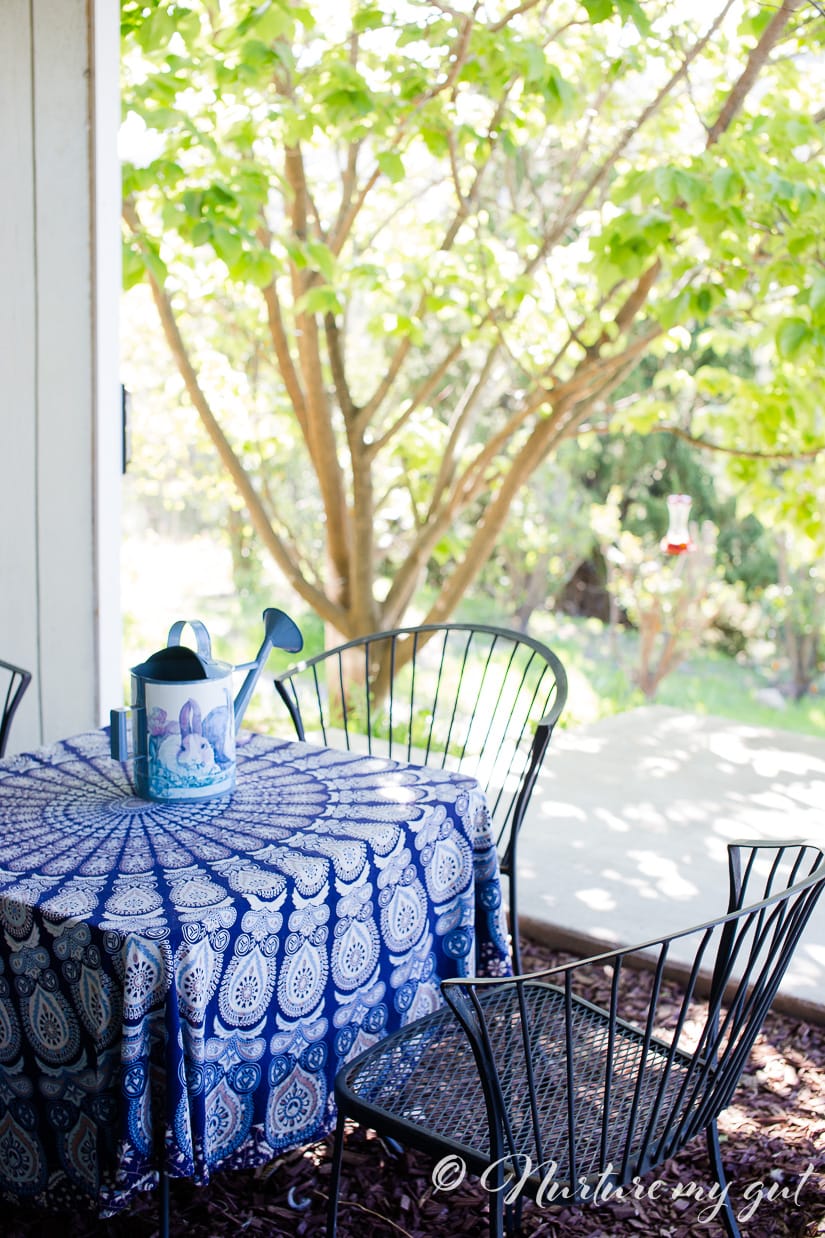 Donna, the farm owner loves bird houses and picked up this beautiful hand made birdhouse from the Temecula Farmers Market.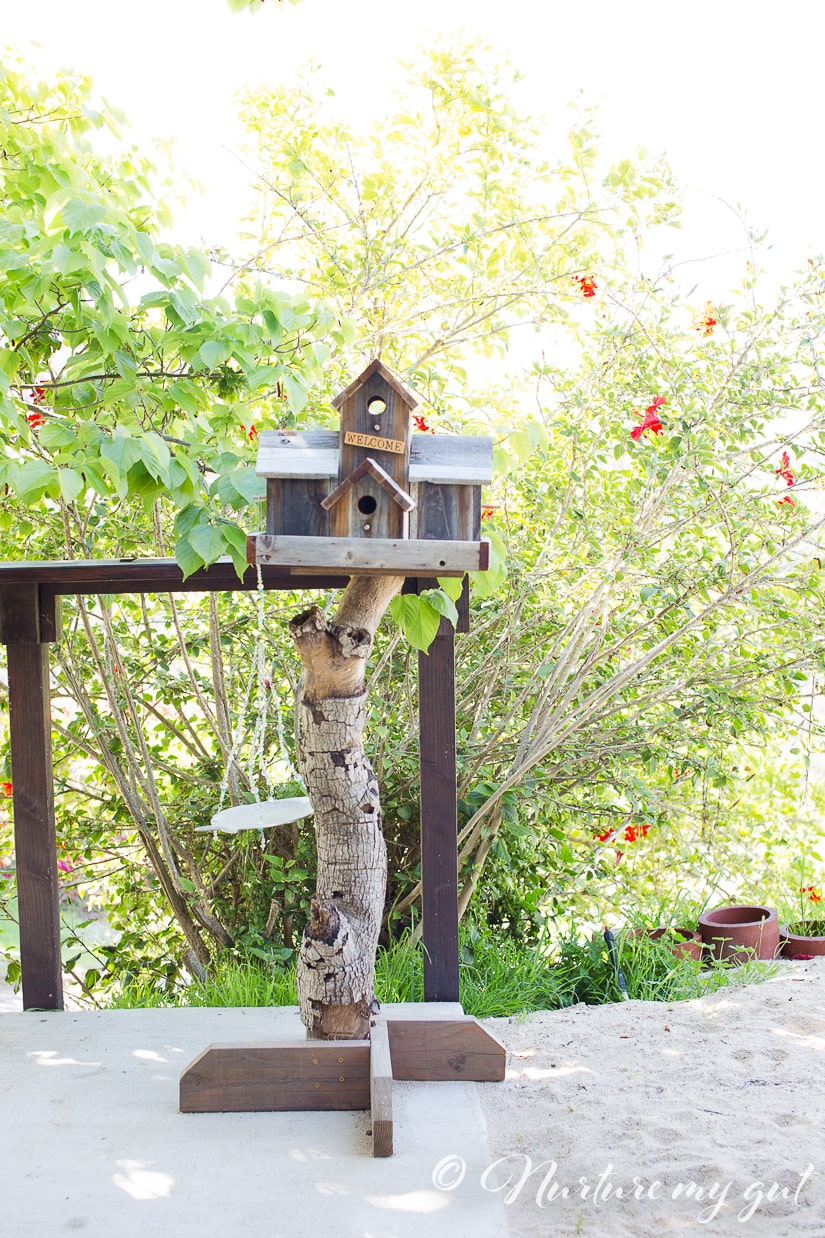 There are several birdhouses around and inside the cottage, this one below was my absolute favorite!
Next time we come, I will be stopping at the farmers market in search of the man who makes these birdhouses!  I would love to take one home as a souvenir.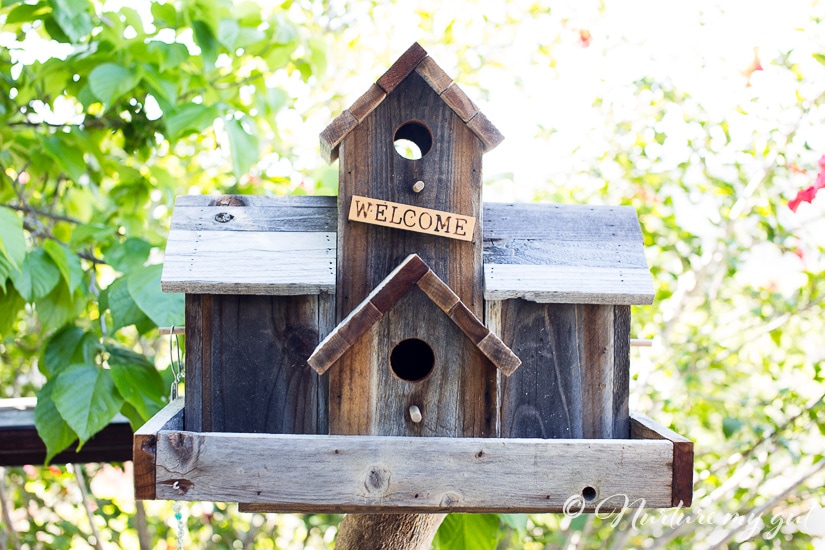 Below is a photo of the inside of our Whimsical Escape Cottage at Morning Song Farm.  I love Donna's decorating style!
The colors were very warm and inviting.  There was so much attention to detail and color. Okay, well, my favorite color is turquoise so that could be partly why I fell in love with this cottage!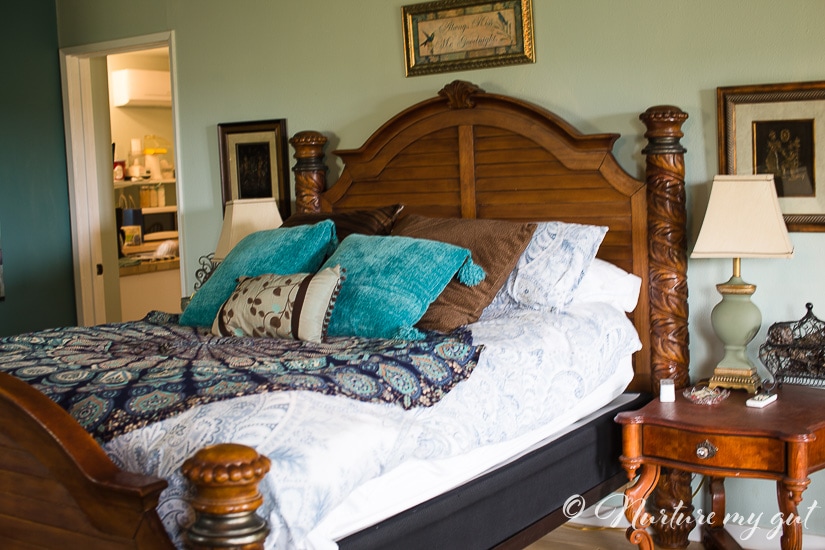 Donna designed this whole cottage herself!  She recreated a living wall by adding vintage candleholders and adding live plants. This was so pretty and of course, she added her lovely touch of birdhouses!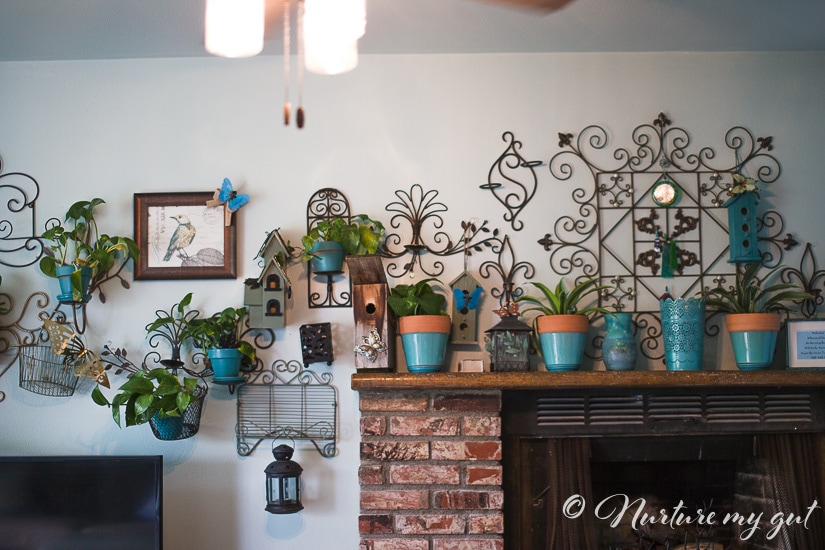 Another thing that was very special about this cottage is that there are three generations of art on the walls.  This painting below is called an acrylic pour and it is created by Donna's daughter.  I love this painting!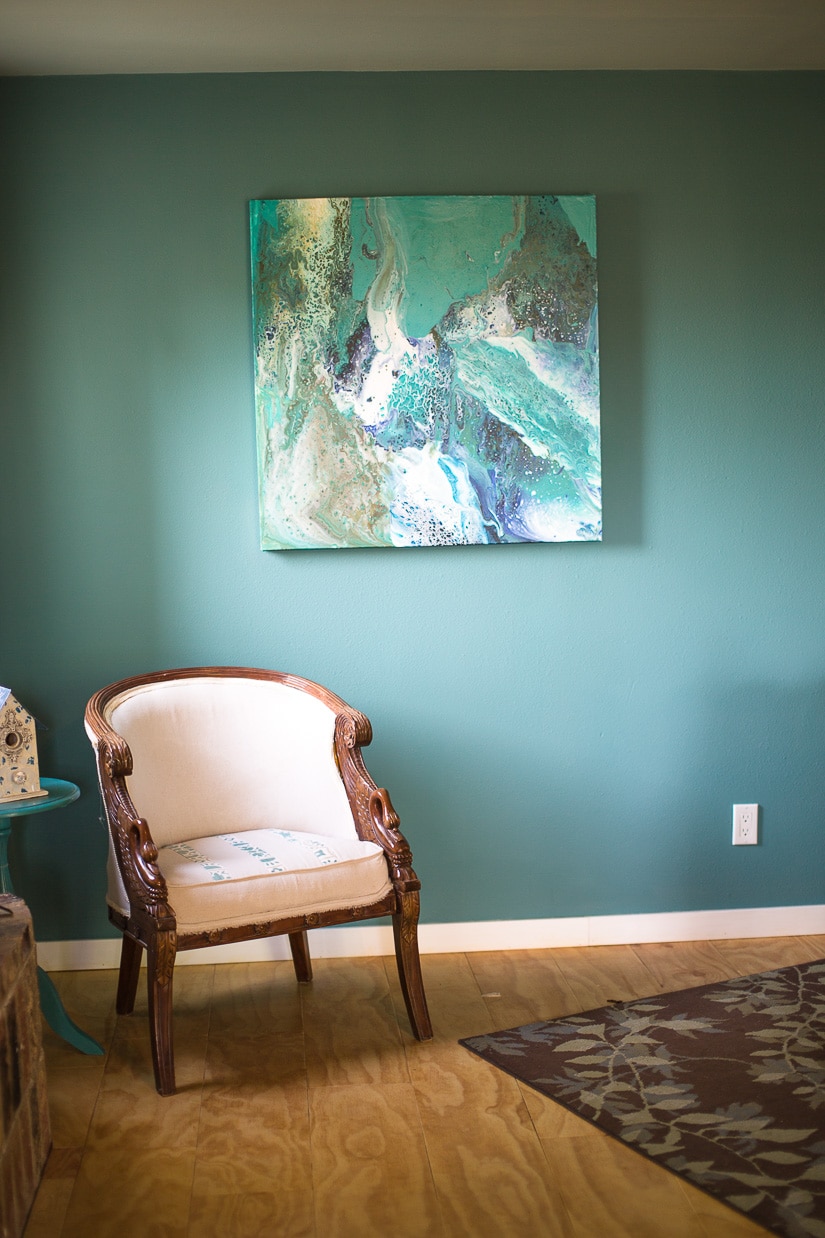 The kitchen was super cute!  It has a real vintage stove and a fully stocked kitchen.  By fully stocked, I mean it includes plates, dishes, pots and pans for cooking.  There is a mini fridge and freezer.
Above the vintage stove, you can see some mosaic work handmade by Donna herself!  It is lovely!
The kitchen had a few basics like coffee, cane sugar, olive oil, popcorn w/air popper, food processor, coffee maker and citrus juicer.
There was a small bag of delicious organic fruit waiting for us on the kitchen table straight from the farm.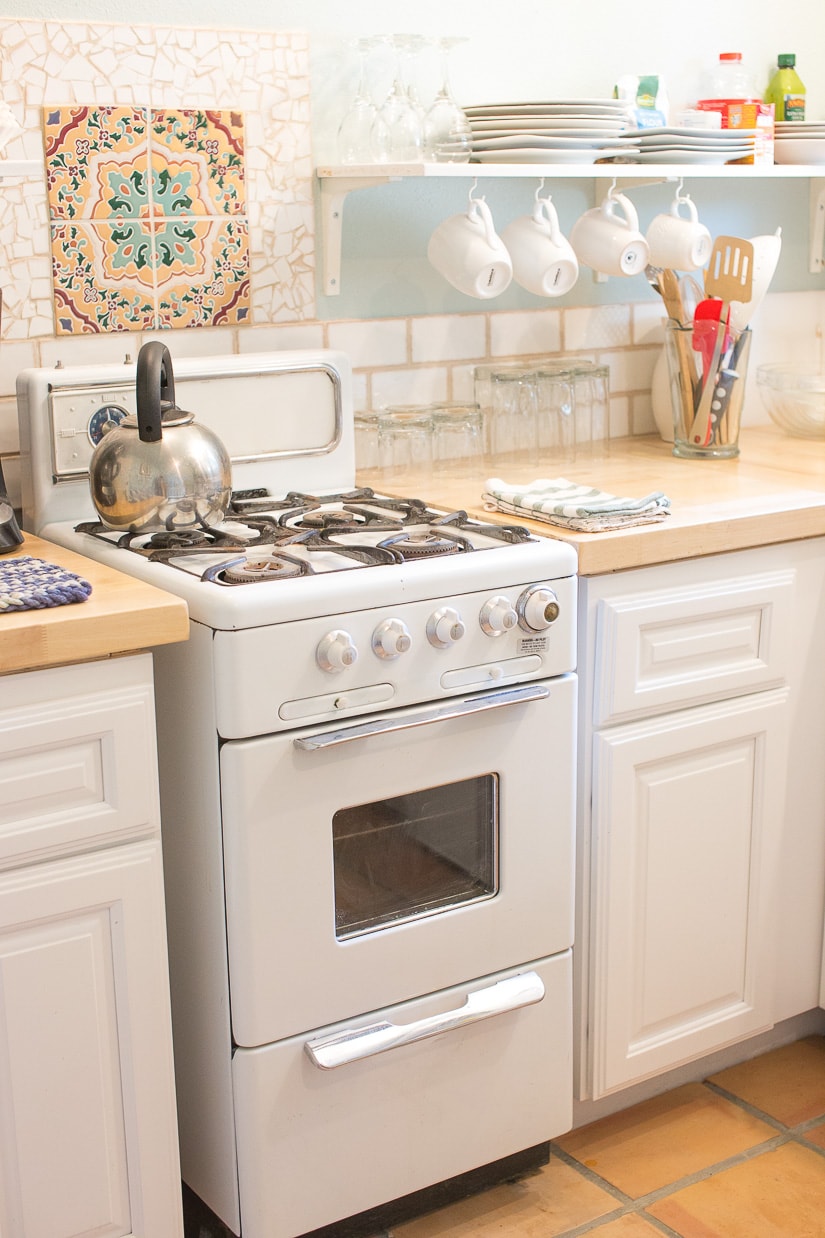 The shower mosaic art work was one of my favorite things about the farm.  It was the most beautiful mosaic work I have ever seen!
Donna spent 6 months creating this masterpiece herself!  That is some serious love and dedication put into this cottage!  She used Talavera tiles from Mexico because the colors are more brilliant.  She looked all over for the best tiles.  The photo below does not do this piece of art justice, it is much prettier in person.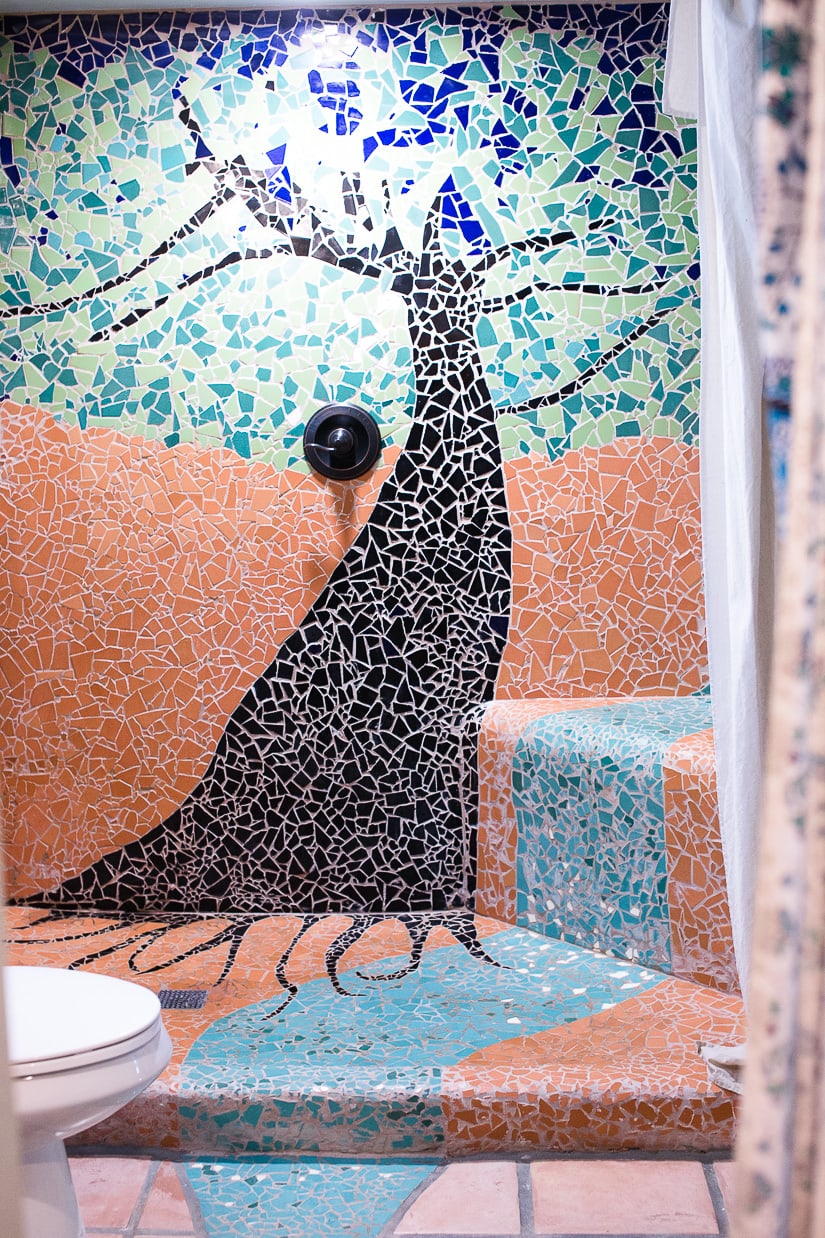 Below is the wine barrel sink.  Donna had her sink sent to Mexico to be hand painted.  She did the mosaic tile around the sink.
She made sure that the talavera tiles for the mosaic work and sink matched.  She is a true artist.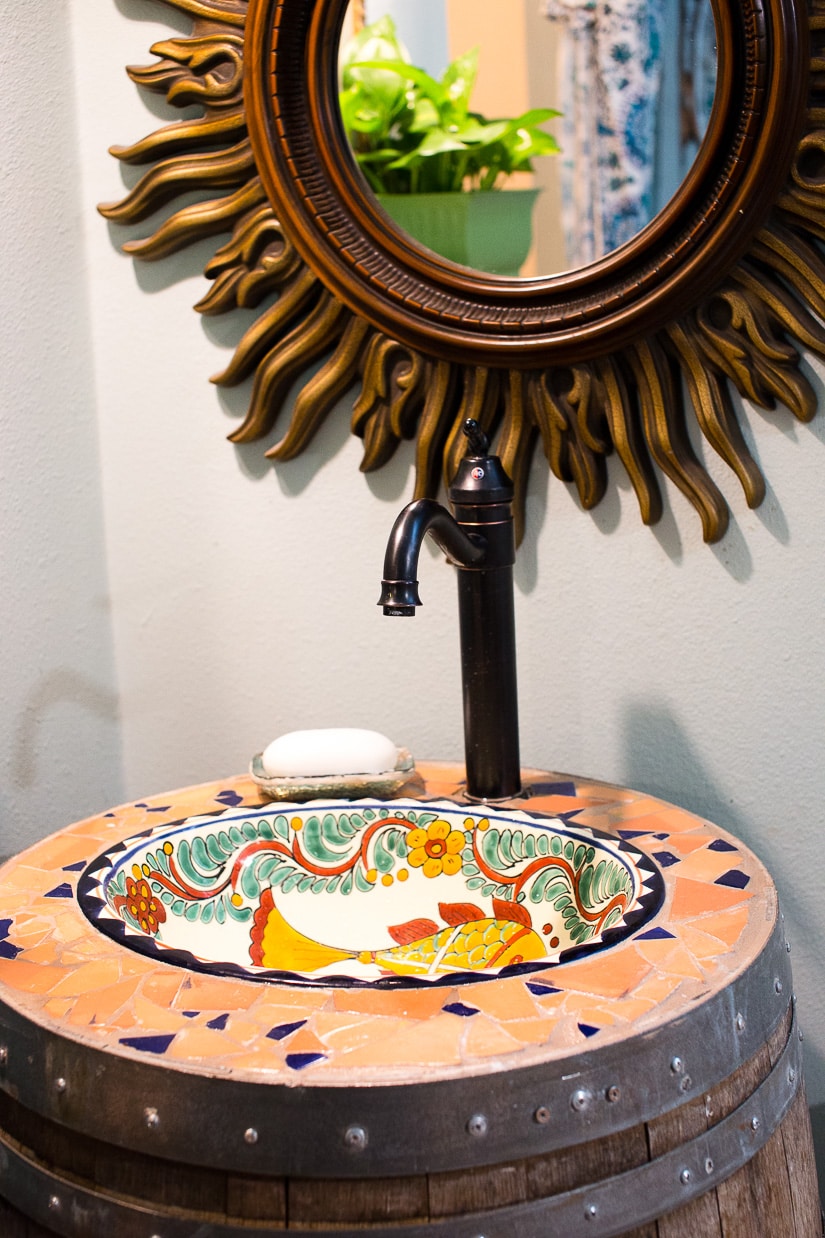 Another thing that was great about the farm were the classes.  Donna has a cute binder with cooking classes offered at the farm such as jam, ice cream and cheese making.  The binder also includes a print out of nearby recommended restaurants and activities.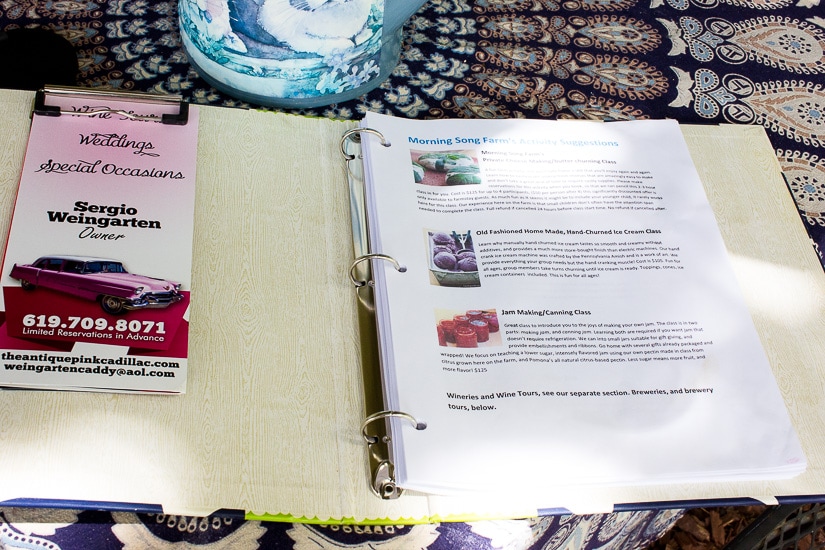 Our Whimsical Cottage Kitchen window faced the aviary of peacocks.  I enjoyed watching the male peacock fan with feathers out!  He was trying to get the gals attention with no luck!  His name is George!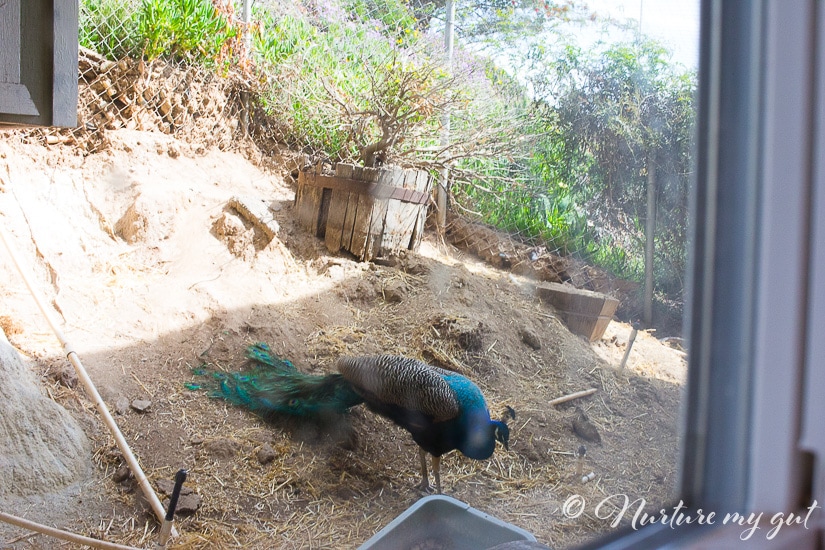 If you love animals as much as my daughter does, then you will love interacting with the dwarf goats.  Lance, the farm owner leads you through fun stories and interactions with the goats.
My favorite story was how Lance bottle fed a baby goat that was about to die and he became it's Mother.  His goat follows him everywhere and he calls her "The Boo".  She is adorable, friendly and so kind.  He loves his goats with all his heart!  I don't want to ruin all the stories because he tells them much better than I do!  If you do end up staying here, please tell Lance and Donna hi from me!
My daughter who has a very special connection with animals had a really fun time with the goats.  We made a special visit to see them the 2 days we stayed.
One goat in particular really pulled at her heart strings.  Her name is "Gabby".  She likes to talk a lot!  She fell in love with my daughter as much as my daughter fell in love with her.  I love this photo below.  You can tell they had a special connection.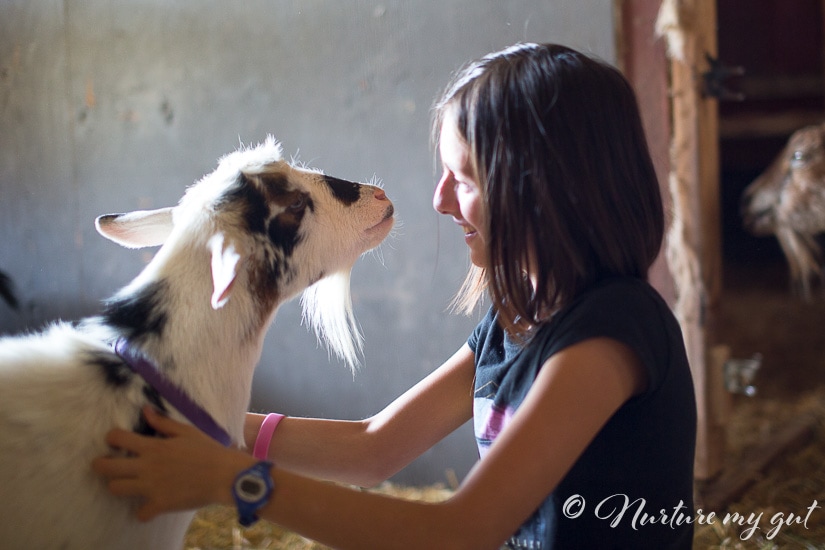 My daughter had three goats fighting for her attention.  The goats loved to be scratched on their sides.  If you see their ears drop, they are happy and relaxed.  That means, keep scratching 🙂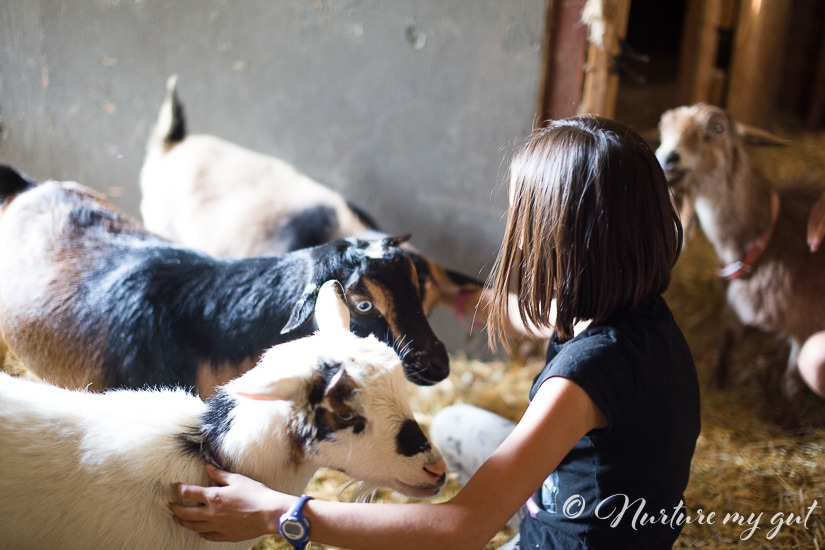 There is a lovely view from the goat barn.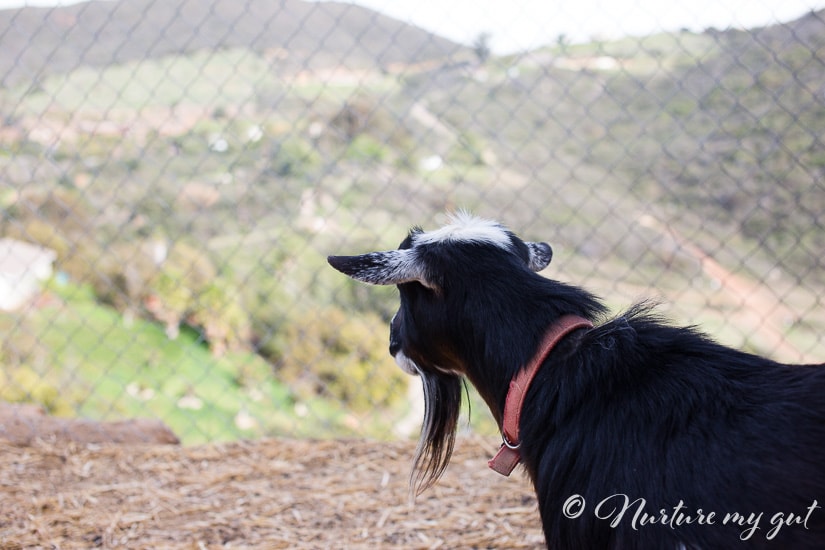 Our next adventure at Morning Song Farm was to make jam and ice cream.  Sorry, I don't have pictures of my jam making class but I will tell you it was the best blueberry jam I have ever tasted!  Plus, we got to take home some jars!  Donna taught the class in our cottage, it was personal, hands on and very educational!  I loved it!
The second class we took was the ice cream making class.  In the photo below, my daughter is layering the ice cream salt with the ice in the Amish Ice cream machine.  This ice cream maker is hand-made by the amish.  Donna's children taught us how to make ice cream and it was a lot of fun meeting them.  What a kind, genuine and down to earth family!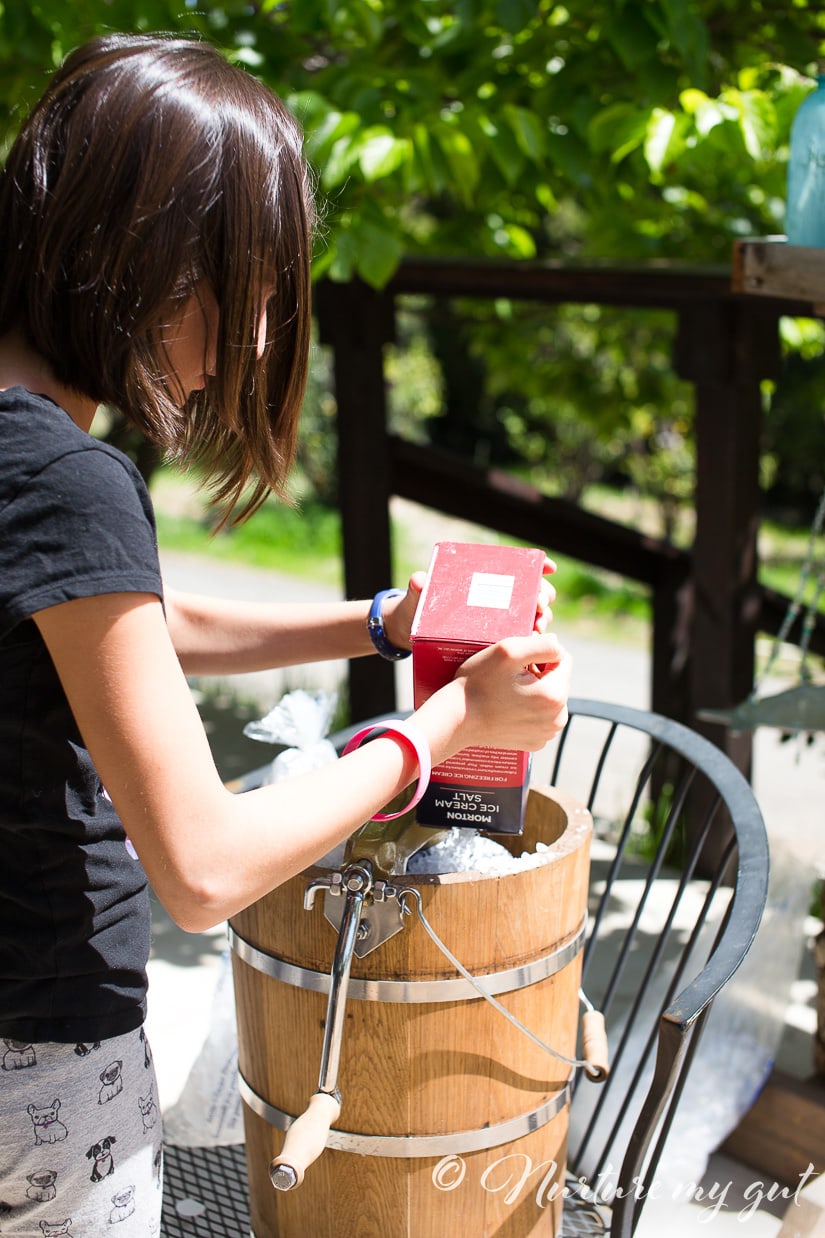 Here is am trying to crank the ice cream machine.  It was quite a workout, I have to give it up to Donna's son who did most of the hard work!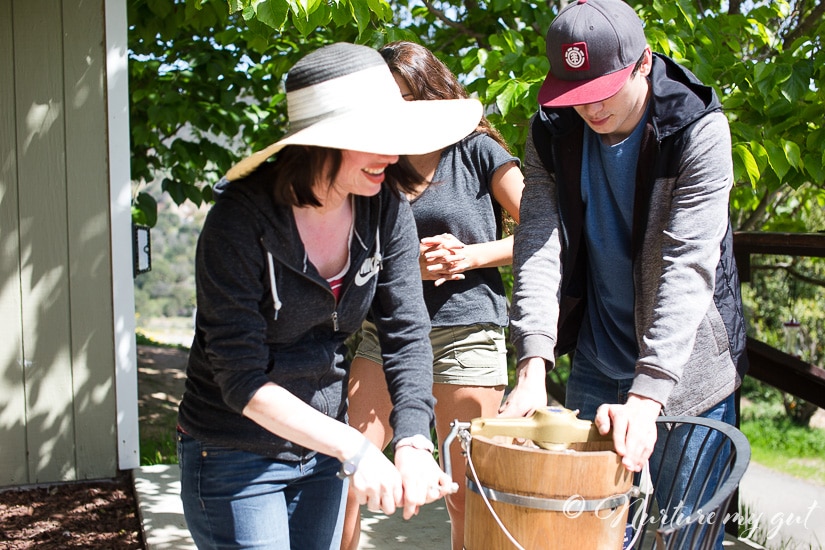 Below is the finished ice cream.  It is made with organic half and half, sugar and vanilla beans.  They swirled half with homemade raspberry jam.  They brought sprinkles and fudge which my daughter and Mom loved. (I am allergic to dairy so unfortunately I didn't get to taste it, but it looked amazing)  They gave us several pints to put in our mini freezer and take home.  So bring a little cooler and ice packs if you want to take your ice cream home! Be prepared!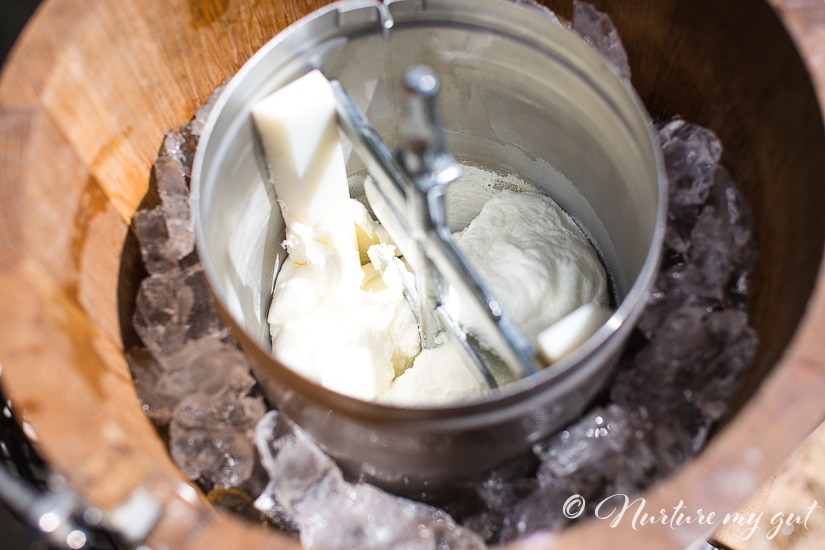 On our way out we got to visit with the alpacas and chickens.  We are having too much fun!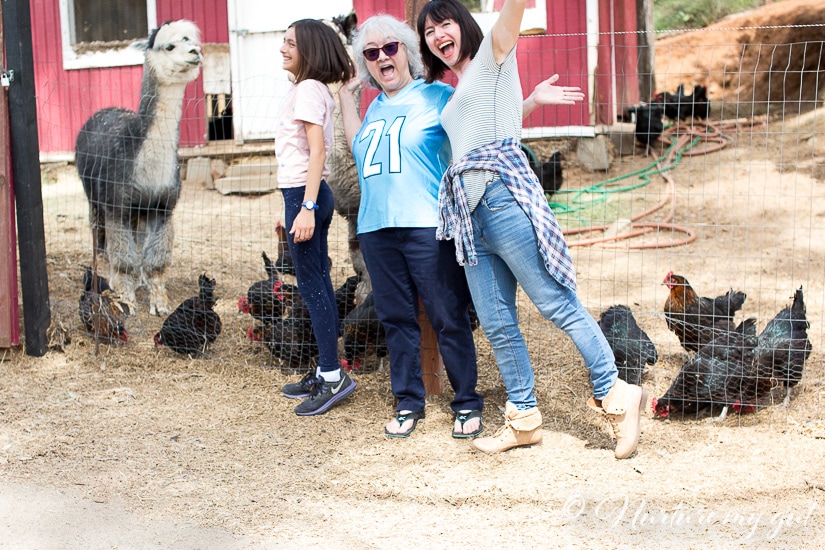 We also stopped at Toms Farm in Corona for lunch on our way to the farm. My daughter got to feed the birds.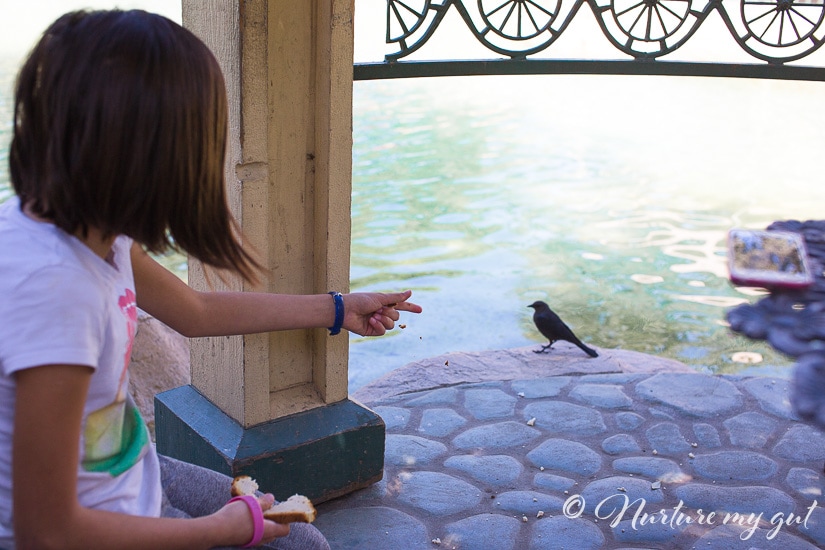 There is a lovely pond and on the weekends, there are a lot of fun kids activities.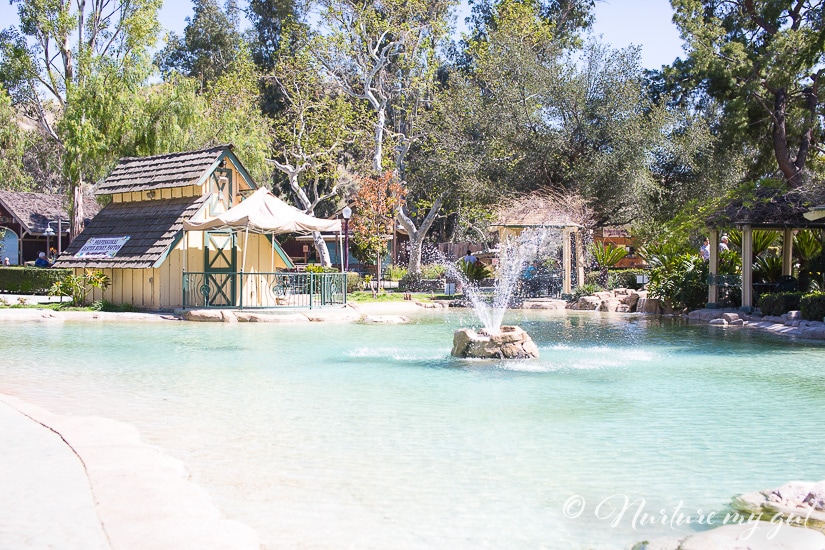 In regards to gluten free meals, I brought my own groceries and made meals in the Whimsical Cottage Kitchen.
I was able to squeeze 3 days worth of meals into my mini fridge.  If we plan to stay longer, I think I will bring a cooler with ice.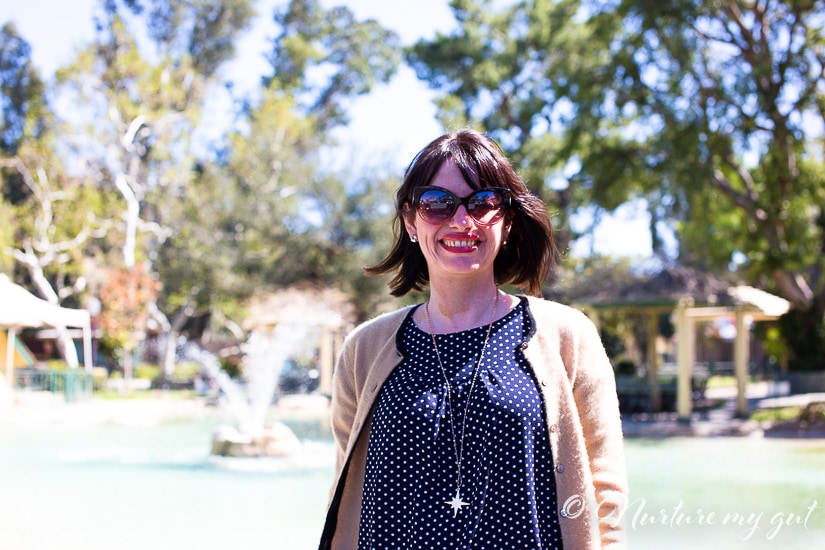 Our trip to Morning Song Farm is one that I will never forget.  It was a very special time that I had with my Mom and daughter.  An added bonus was getting to chat with Donna and Lance and learning about farm life.  They have poured their heart and soul into running an organic farm with love, integrity and hard work.
If you decide to visit Morning Song Farm in Southern California I hope you have as wonderful a time as we did!
Donna, Lance and their kids work really hard at this farm so I did my best to be a tidy and respectful guest.
We had such a memorable experience, a million thanks to Donna, Lance, their kids and the animals! We miss you all already and we hope to see you guys soon!
Warmly,
Ester Perez
Latest posts by Ester Perez
(see all)