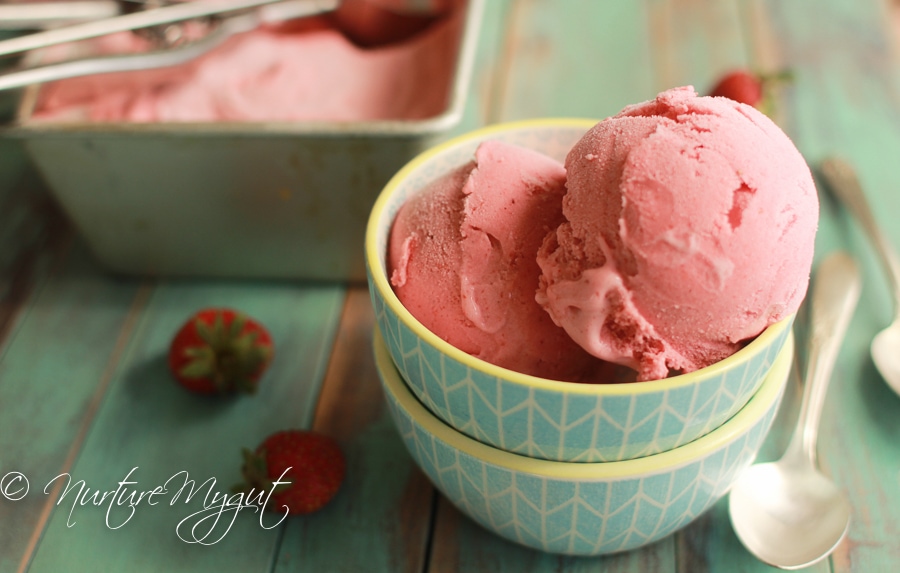 This easy No-Churn Strawberry Vegan Ice Cream is rich and creamy.  Just blend all ingredients in the blender, pour into a loaf pan and let the magic happen.  In a few hours, you have a creamy luscious ice cream that resembles a classic store bought version.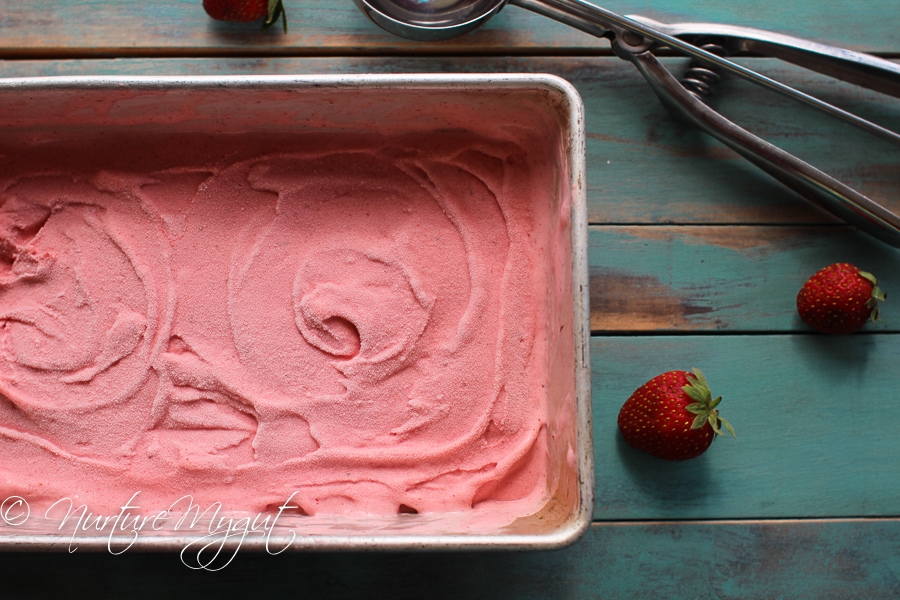 If you haven't noticed, this is the first ice cream recipe on Nurture My Gut.  Yup, it's true!  I have been working on vegan ice cream recipes for the last few years and unfortunately, all I get is something I am not proud to share.
The flavors are amazing but the texture is icy.  Tis the reason, no yummy ice cream recipes, until now!  I have finally discovered the secret to creamy ice cream!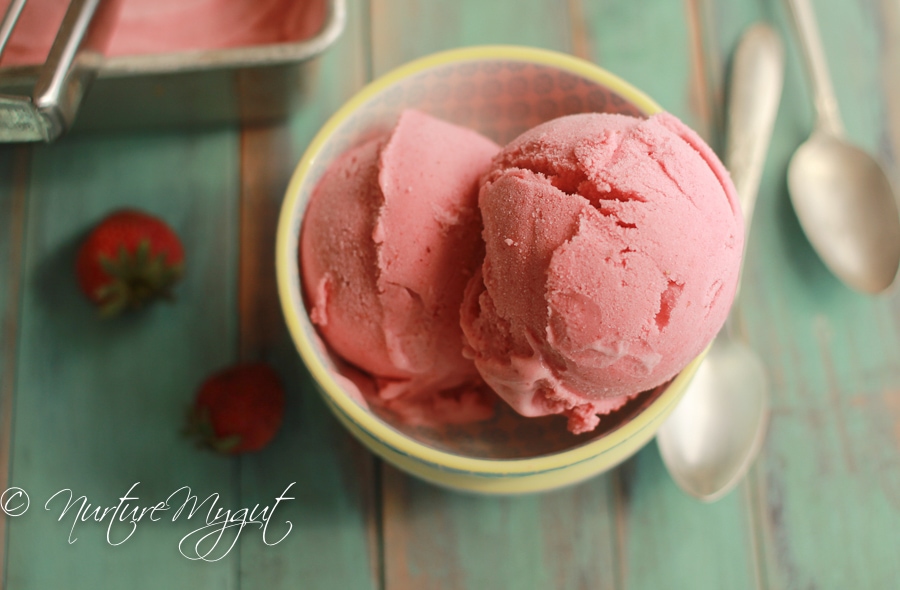 (This post contains affiliate links for your convenience. Click here to view my full Disclosure Policy.)
Okay, it's not really a secret!  Just check out the ingredients in store bought vegan ice creams and you will find xanthan gum in the list.  I was actually avoiding adding xanthan gum to my ice cream because I wanted to keep the ingredients clean and minimal, but with so many failures, I decided to give it a chance.  I am so glad that I did!  The texture is just like an ice cream full of dairy.  Seriously, this is so creamy!  I am looking forward to making more No-Churn Vegan Ice Cream Recipes for you.
Adding xanthan gum (corn free version)is truly the secret to an extra creamy No-Churn Vegan Ice Cream.  You do not even need an ice cream maker, just blend your ingredients, pour into a container and freeze for 5-6 hours.  Let your ice cream thaw for a few minutes and then its ready to scoop into bowls or onto my gluten free waffle cones.
I will be working on a vegan chocolate ice cream.  Any flavors you want to see on the blog?  Please make your request in the comments below!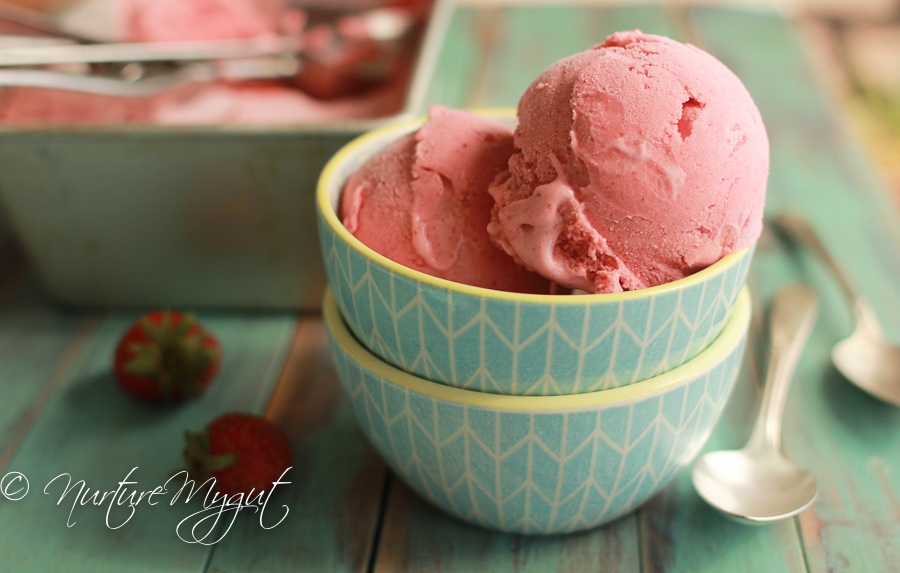 For more delicious healthy gluten free/Paleo-ish meals, please subscribe below.  You will get my free Paleo Breakfast E-Book as my gift to you and new recipes straight to your inbox!
Check out these popular gluten free recipes:

Print
No-Churn Vegan Strawberry Ice Cream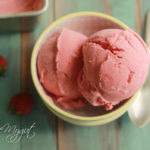 Author:
Prep Time:

5 hours 5 mins

Total Time:

5 hours 5 mins

Yield:

4

Category:

Dessert
Ingredients
2 cups strawberries, fresh or frozen
1 can full fat coconut milk (13.66 oz)
1/2 cup maple syrup or honey
1 teaspoon xanthan gum
1/2 teaspoon vanilla extract
1/4 teaspoon almond extract
Instructions
Blend all ingredients in a blender or food processor until creamy.
Add to a loaf pan and cover with plastic wrap. Freeze for 4-5 hours for a soft serve ice cream and 5-6 hours for a "firm" ice cream or overnight. Allow to thaw for 5 minutes before serving.
I'm a loving wife, mother of two healthy children, andI am obsessed with teaching people how to make delicious and mouth-watering gluten-free/Paleo friendly foods that nurture your gut!
Latest posts by Ester Perez (see all)