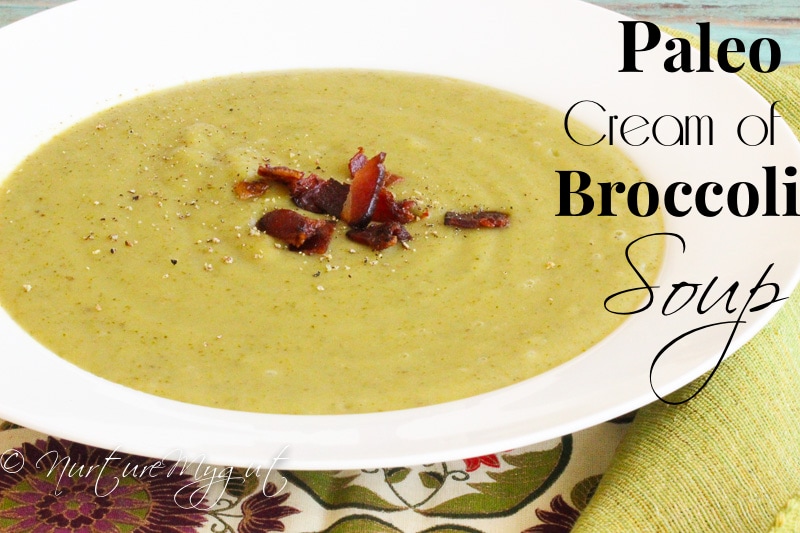 How do you make a creamy broccoli soup without the flour and cream??  With my secret ingredient of course!  Chicken stock!  My kids are sick and tired of chicken stock, so I sneak it into yummy soups, chili beans, and other foods that they WILL eat and actually love.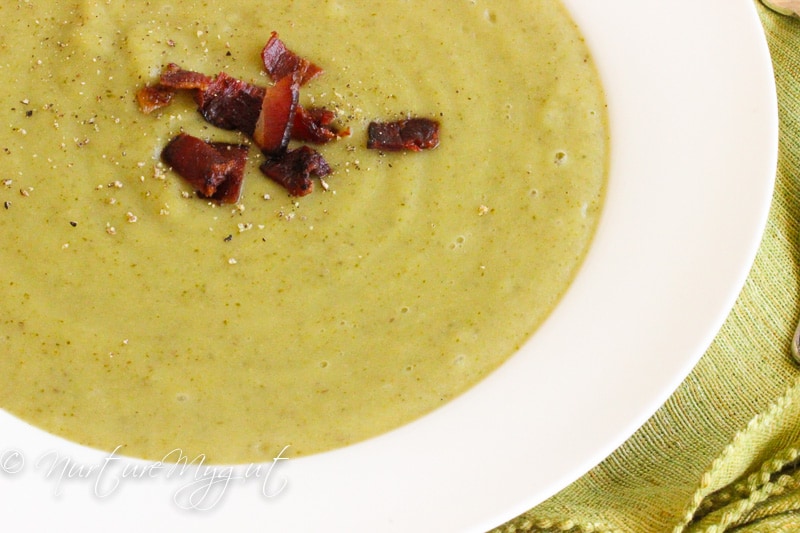 My son will eat any soup that has bacon sprinkled into it.  Every other bite has to have a piece of bacon or he won't eat it and we call it bacon soup.  I can put any medley of veggies, add stock, make a soup, top it off with bacon and he is good to go!  Yipee!  As a Mom, I have gotten extremely creative with my meals to get nourishing food into my kids.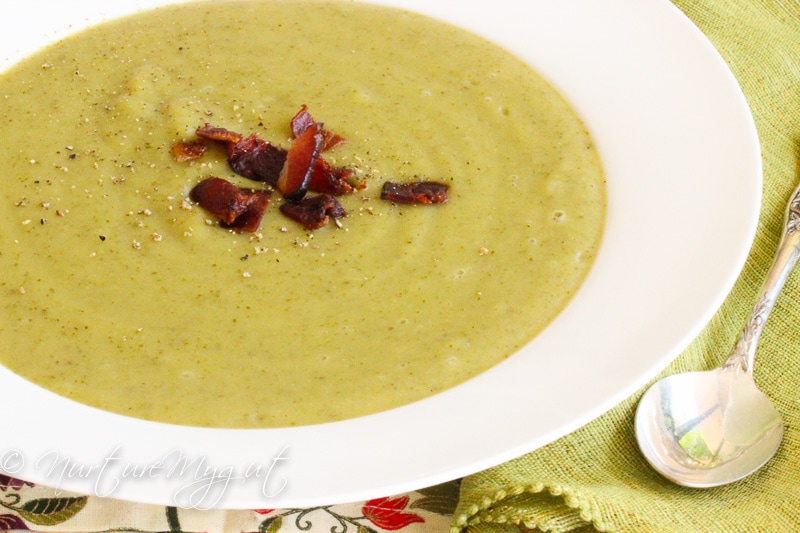 I made this Paleo Cream of Broccoli Soup because my son was feeling under the weather.  He ate two bowls!  Broccoli and chicken stock are a great combination and the potatoes replace the flour to give it depth.  The bacon give this a soup a nice little crunch.  I add about 1/2 a piece of chopped bacon per bowl.  It is simply divine!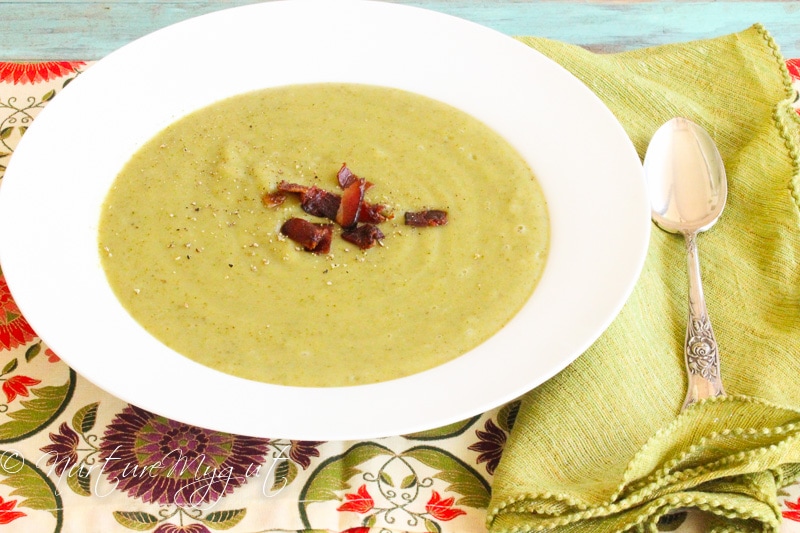 For more delicious healthy gluten free/Paleo-ish meals, please subscribe below.  You will get my free Paleo Breakfast E-Book as my gift to you and new recipes straight to your inbox!
Check out these yummy gluten free recipes:
Print
Paleo Cream of Broccoli Soup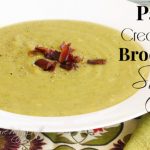 Author:
Prep Time:

5 mins

Cook Time:

15 mins

Total Time:

20 minutes

Yield:

4

Category:

soup
Ingredients
1 Tablespoon chicken fat or coconut oil (reserved from stock)
2 green onions, chopped
1 whole garlic clove
2 large russet potatoes, cubed
2 heads of broccoli, florets only
4 cups of homemade chicken stock
approximately 1 1/2 teaspoons of sea salt (add salt & pepper to taste)
Instructions
Heat a pot to medium-low heat. Add fat or oil of choice and saute green onions and garlic for 2 minutes.
Add potatoes and broccoli and saute another 2 minutes.
Add stock and bring to a simmer. Reduce heat, cover and cook until potatoes are tender, about 15 minutes.
Turn off heat and carefully puree in a blender or with stick blender until silky smooth.
Add salt and pepper to taste. Top with crispy bacon or chives.

I'm a loving wife, mother of two healthy children, andI am obsessed with teaching people how to make delicious and mouth-watering gluten-free/Paleo friendly foods that nurture your gut!
Latest posts by Ester Perez (see all)