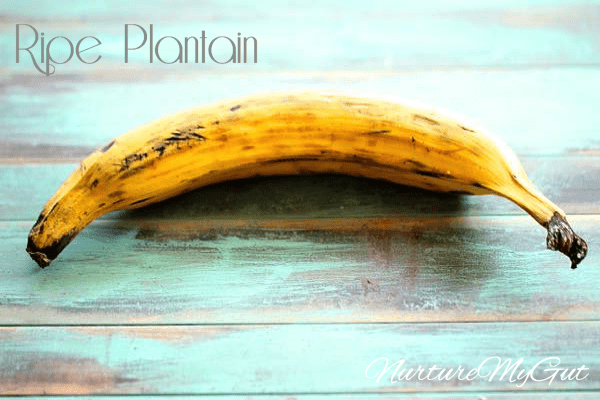 Plantains are a delicious healthy treat to eat with breakfast lunch or dinner.  Plantains are a major food staple in West and Central Africa, Central America and South America.  They can be eaten when they are green or when they are ripe.  The fruit grows year round making them a reliable staple all-season long.  They can be eaten steamed, boiled or fried.  My favorite way is pan fried plantains.  They are sweet and crispy.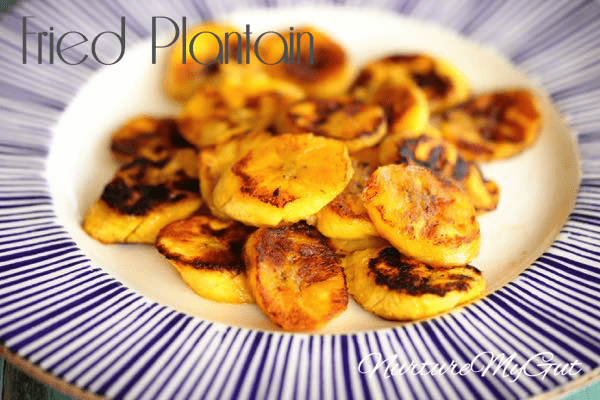 When the plantains are mature, they will have black marks on the outside and the inside will have turned a dark yellow.  Yellow plantains that are fried will caramelize, turning a golden brown color.  They are delicious as a treat served alongside your meal.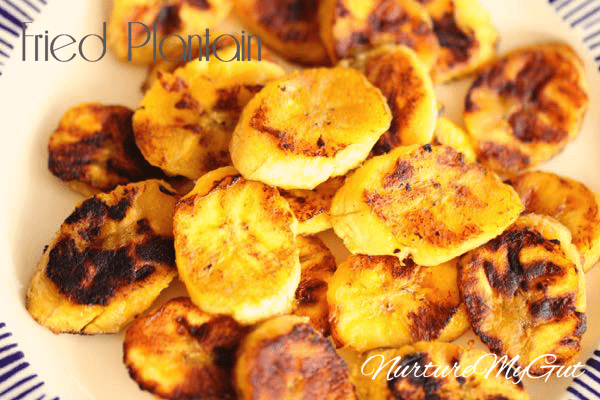 Plantains are very healthy and are given as a nourishing meal to infants and the elderly.  They are high in potassium, magnesium, Vitamin C and B6.  If you want to give this to a baby, simply mash a ripe plantain and serve it with a baby spoon.  No need to fry this for a baby.
When you fry plantains, you can use coconut oil or avocado oil.  I love using a cast iron griddle for even heat distribution.  They are my favorite pans for frying.
For more delicious healthy gluten free/Paleo-ish meals, please subscribe below.  You will get my free Paleo Breakfast E-Book as my gift to you and new recipes straight to your inbox! 
Check out these delicious paleo friendly recipes:
Print
Pan Fried Plantains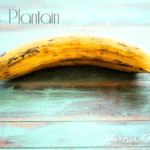 Author:
Prep Time:

2 mins

Cook Time:

5 mins

Total Time:

7 minutes

Yield:

2
Ingredients
1 ripe plantain
1 teaspoon coconut oil
Instructions
Cut ends of plantain with a sharp knife. Cut a slit from left to right along peel of plantain, do not cut deep into plantain. Just enough to slice through the skin so you can easily peel away the skin. Remove skin.
Slice plantain along diagonal in 1/2 inch pieces.
Heat coconut oil in the pan onto medium heat.
Add plantain pieces and turn once the bottom begins to brown, about 2-3 minutes. Using tongs, flip plantains and brown another 2-3 minutes per side. Drain on a paper towel and serve hot.
If plantains did not fit in pan, repeat step 4 with remaining plantains.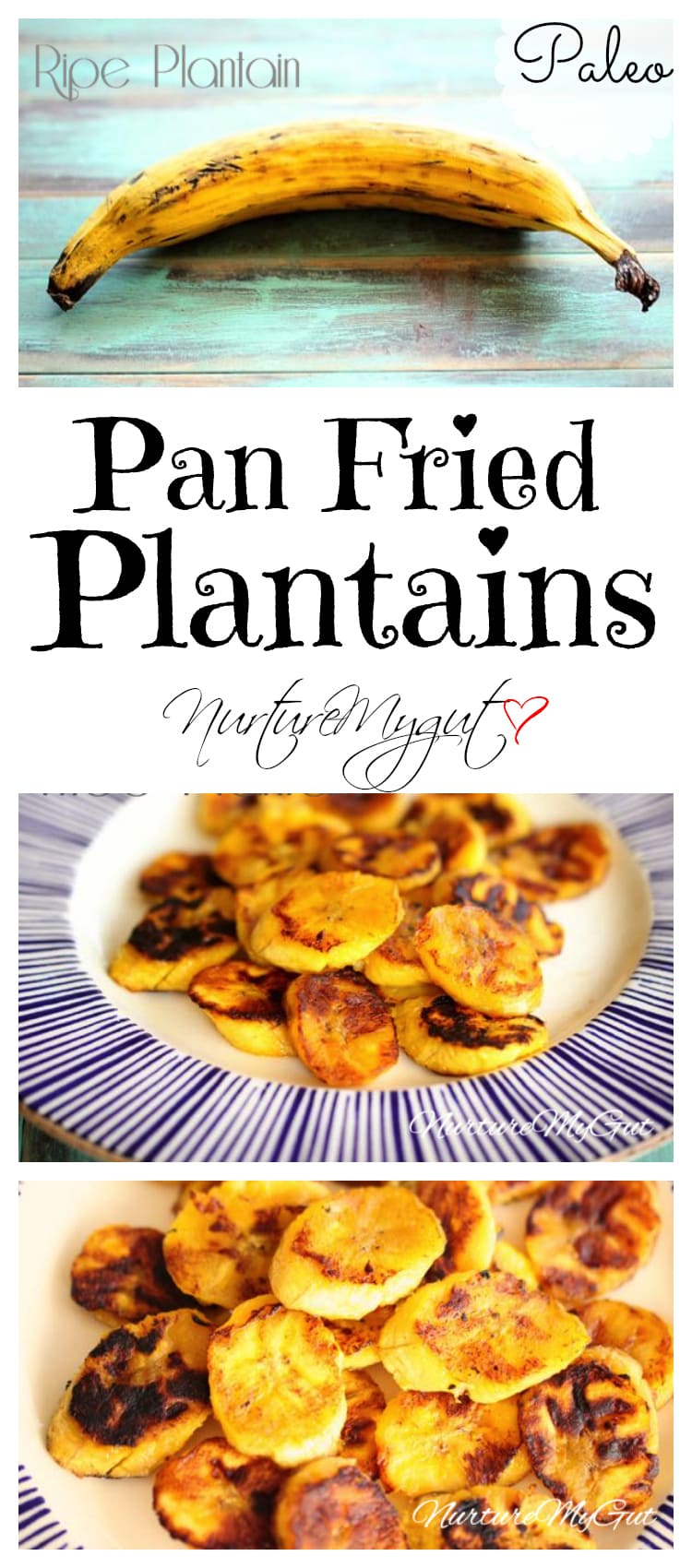 I'm a loving wife, mother of two healthy children, andI am obsessed with teaching people how to make delicious and mouth-watering gluten-free/Paleo friendly foods that nurture your gut!
Latest posts by Ester Perez (see all)