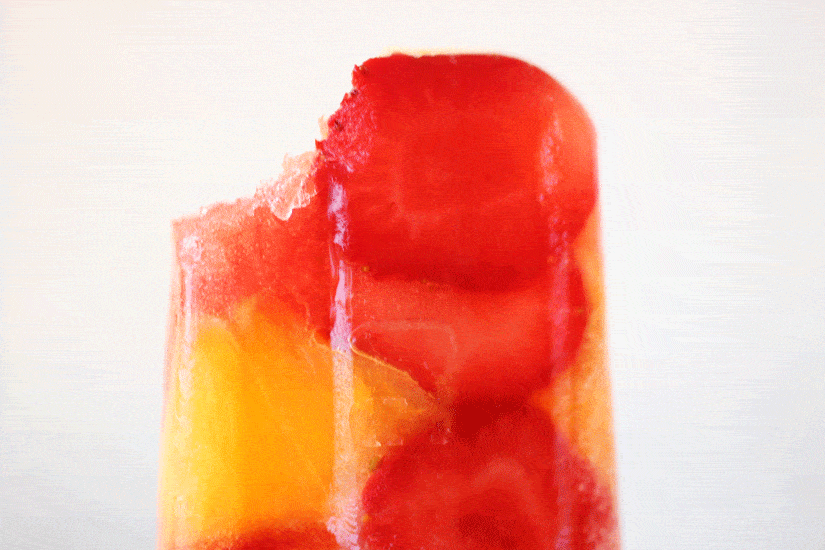 I was so inspired when I saw Martha Stewart's Fruit Salad Ice Pops recipe that I had to come up with my own twist.  My first recipe came out awful!  I used coconut water with strawberries, blueberries and raspberries.  Let me tell you, never use raspberries in homemade popsicles, they taste awful!!!  My kids and I all agreed that although they looked pretty, they were inedible!  So for the second time around, I made a yummy lime-aid sweetened with vanilla stevia, sliced strawberries and ripe orange pieces.  These are SO good!  My 7 year old daughter said, "Mom, these are the best fruit popsicles I have ever eaten!  You have to put these on your blog!"…so I did!  This recipe was featured in Low Sugar Living Magazine in the Fall 2015 edition.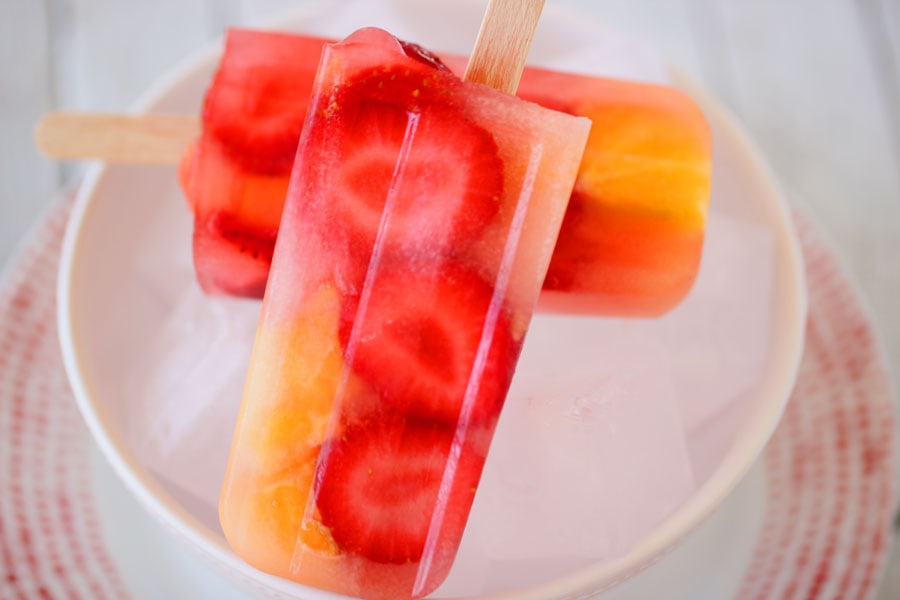 I will be making these often.  Here in California, we have had long hot and summer days and these strawberry popsicles are the perfect way to cool off.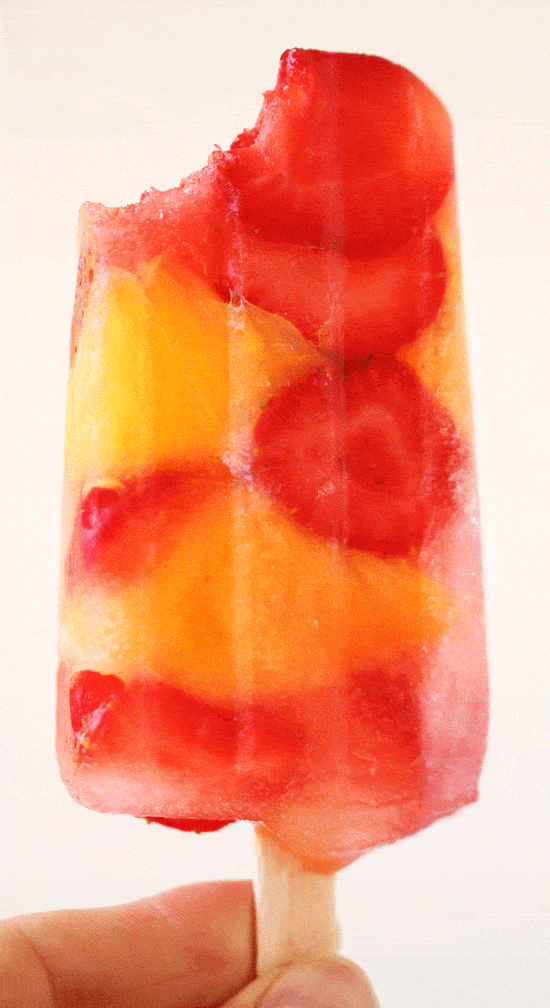 Strawberries, limes and oranges are all high in Vitamin C so you are not only getting a treat but a SUPER dose of ANTI-OXIDANTS!
If you don't have popsicle molds, don't miss out on this recipe, use what you have…make your pops in a paper cup with a spoon!!!
Subscribe below for more healthy gluten free recipes!  As a free gift, you will receive a 10 Delicious Paleo Breakfast Recipes E-Book.
For more yummy gluten free Vegan desserts, check out:
Print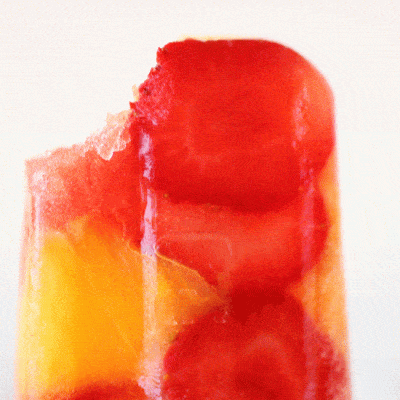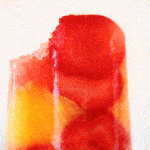 Strawberry Popsicles
---
Description
Strawberry Popsicle's  made with a yummy lime-aid sweetened with vanilla stevia, sliced strawberries and ripe orange pieces.
---
1/8 cup

fresh lime juice

1/2 cup

water

1/4 teaspoon

vanilla stevia

7

strawberries,sliced

1

orange, peeled and cubed
(6 popsicle sticks from craft store)
---
Instructions
In a cup, stir together lime juice, water and stevia. Set aside.
Layer 6 popsicle molds with strawberries and oranges. Divide fruit evenly among popsicle molds.
Fill each mold with lime-aid and insert a popsicle stick in the center.
Freeze for 6 hours or overnight.


Latest posts by Ester Perez
(see all)