Ultimate Healthy Self-Serve Snack Drawer For Busy Families-spend 20 minutes prepping and keep your kids healthy all week while saving your sanity!
Do you struggle to get your kids to eat fresh fruits and vegetables?  Are they constantly asking for snacks right when you are out the door racing at full speed to kids activities? Do you want to feed your kids a healthy snack, but hand them processed junk because that is what is readily available?  It is really challenging to feed your growing kids the required servings of fresh fruits and vegetables on a daily basis when you are racing at full speed ahead every day.  I know so because I am guilty of it too!  After setting up this Ultimate Healthy Self-Serve Snack Drawer, my kids eat more whole foods such as fresh fruits, vegetables, nuts and whole grains.  Honestly, my whole family uses this healthy self-serve snack drawer!  We all eat healthier!  I will show you how to easily set this up in 20 minutes, what you can pack and success tips for getting kids to make smart choices with the snack drawer.  Lets get started!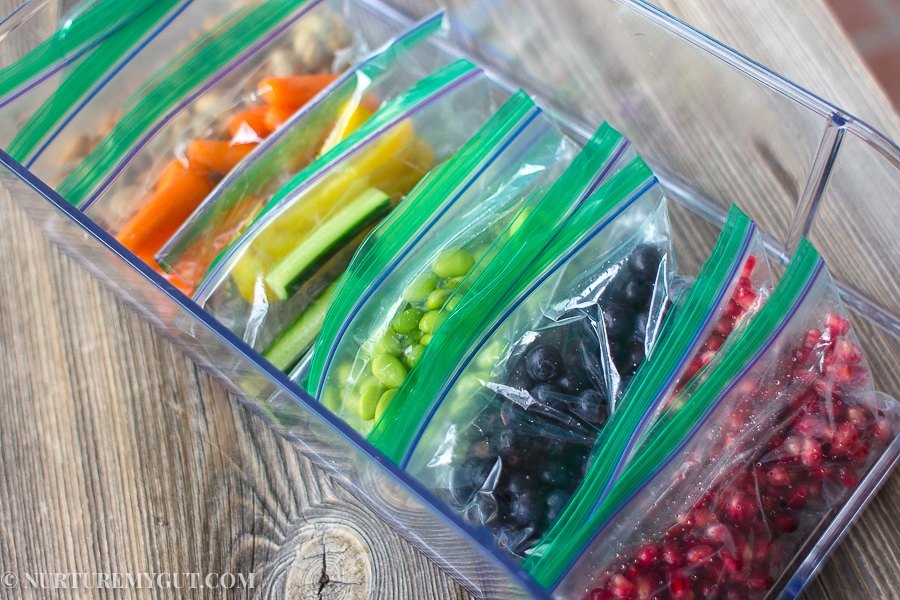 How To Set Up the Ultimate Healthy Self-Serve Snack Drawer:
Decide where you will have the self-serve snack drawer.  Will you have a designated drawer in your fridge, basket or clear bin?  They should be easy to see and reach.  For toddlers, a lower designated drawer would be best, for school aged kids, use a clear bin or drawer at eye level height.  If you have 2 or more children, get the biggest sized bin because you will need more snacks. Also, if the whole family will be accessing the self-serve snack bin, be sure to double up on snacks!  Ours is pretty full on the first day as you can see in the photo below.
Go buy your kids/families favorite healthy snacks and snack size ziplock bags.  Be sure to select a healthy variety such as fruit, veggies, nuts/whole grains and proteins.  Mix this up on a weekly basis.  We will go over a list of healthy snack ideas below that can be store bought plus a few homemade recipes if you would prefer to bake from scratch.
Rinse and dry unwashed fruits and vegetables.  Cut any large fruits or veggies into bite sized pieces.  Divide healthy snacks into ziplock bags and place into self-serve snack drawer.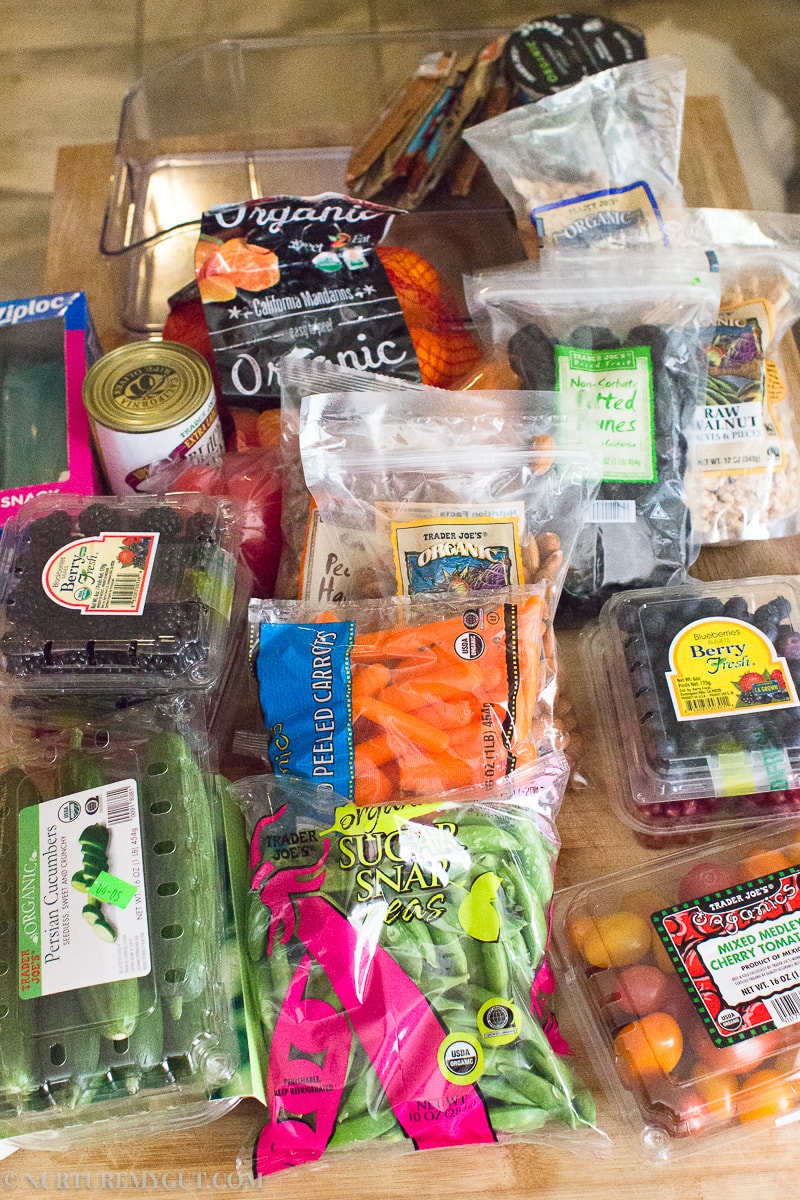 (This post contains affiliate links for your convenience. Click here to view my full 
Disclosure Policy
.)
Best snacks for the Ultimate Healthy Self-Serve Snack Drawer: 
Fruits:
blueberries
strawberries
raspberries
melon cubes
pineapple chunks
sliced apples soaked in lemon water
grapes
orange slices
pomegranate seeds
cherries
dried apricots/fruits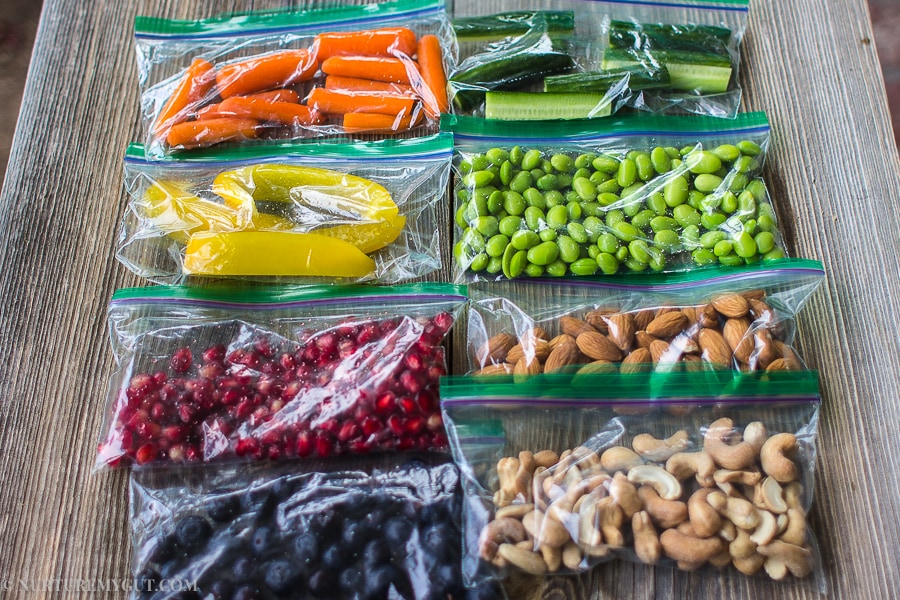 Veggies:
cucumber slices
baby carrots
bell pepper slices
raw broccoli florets
raw cauliflower florets
celery sticks
cherry tomatoes
peas
mini sweet peppers
raw sugar snack peas
olives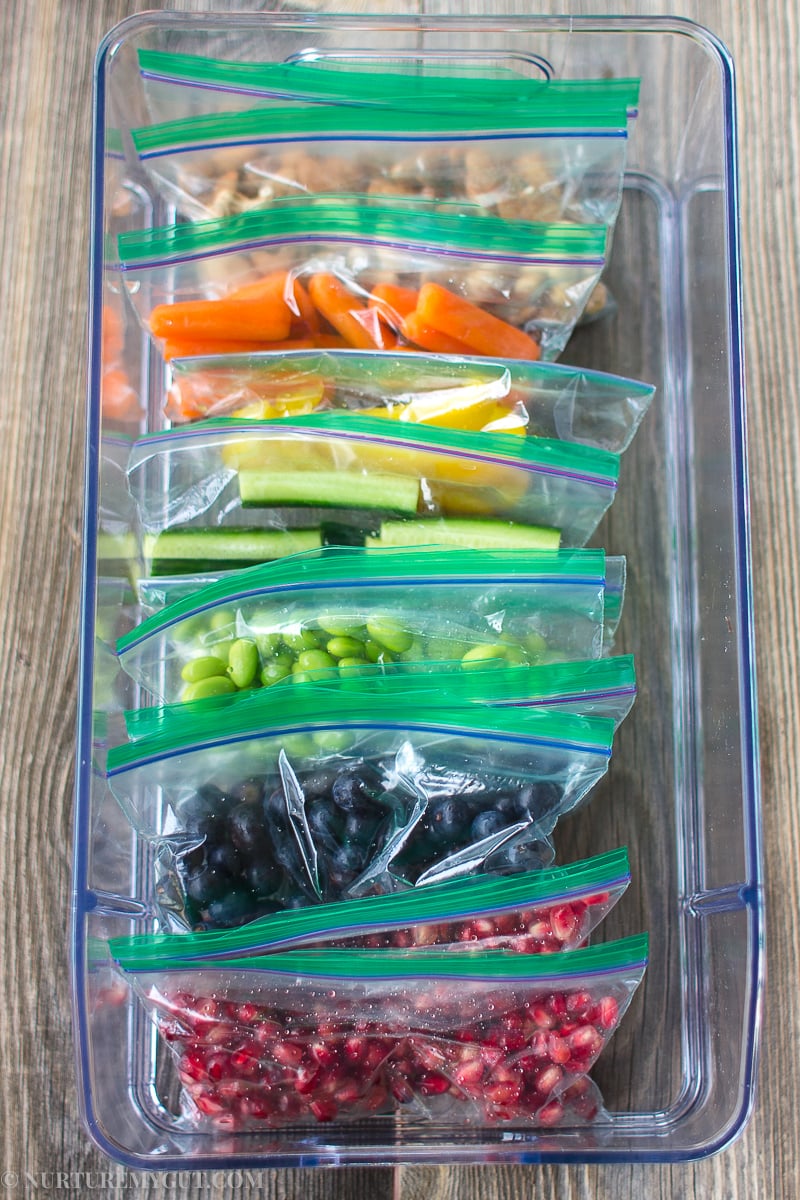 Protein Snacks: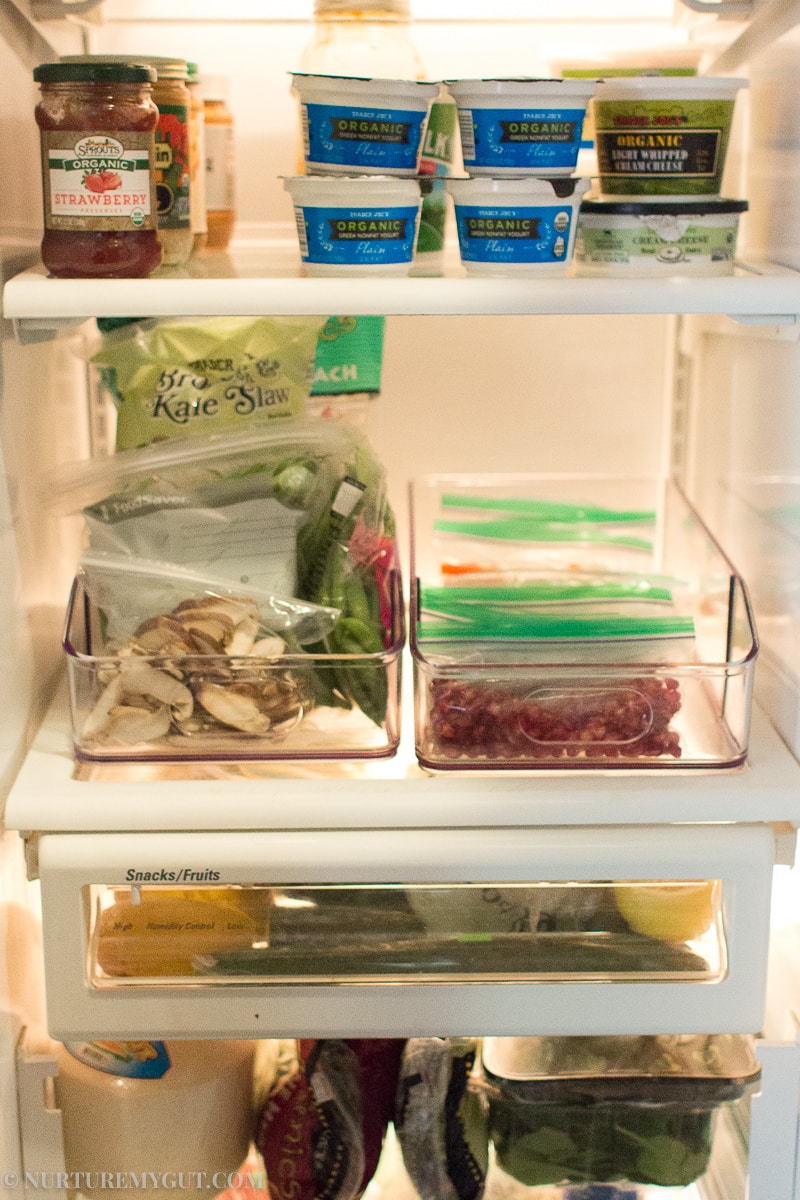 Whole Grain/Carb Snacks: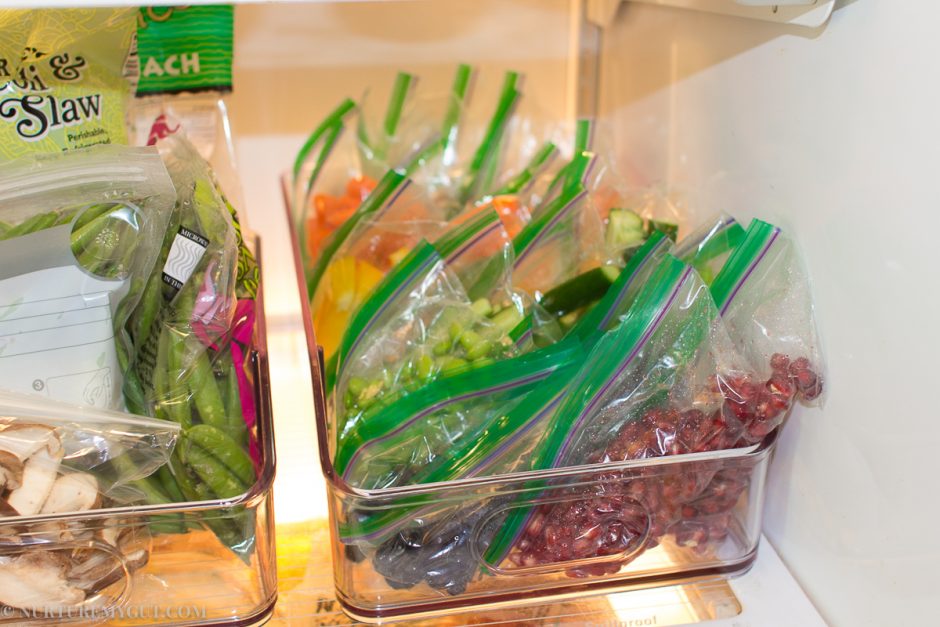 Smart Choices for Ultimate Healthy Self-Serve Snack Drawer:
Help your kids have a variety of nutrients by encouraging them to:
Grab a protein snack with each fruit snack
Grab a veggie snack with each whole grain snack
OR Grab any non-fruit snack with each fruit snack
Now that you have set up your Ultimate Healthy Self-Serve Snack Drawer, your kids will have a variety of healthy fruits, vegetables, proteins and whole grain snacks readily available to eat.   You can finally focus on dinner, homework or chores.  When you are on the go, you can easily grab a few snack bags and everyone will have tamed their hunger!  Your sanity will be saved…hooray!
For a complete list for Gluten Free Foods, check out the Ultimate Guide to Gluten Free Living, it is a great resource!
Want more healthy tips & recipes?  Be sure to subscribe below!  You will get my free Paleo Breakfast E-book as my gift to you!

Latest posts by Ester Perez
(see all)