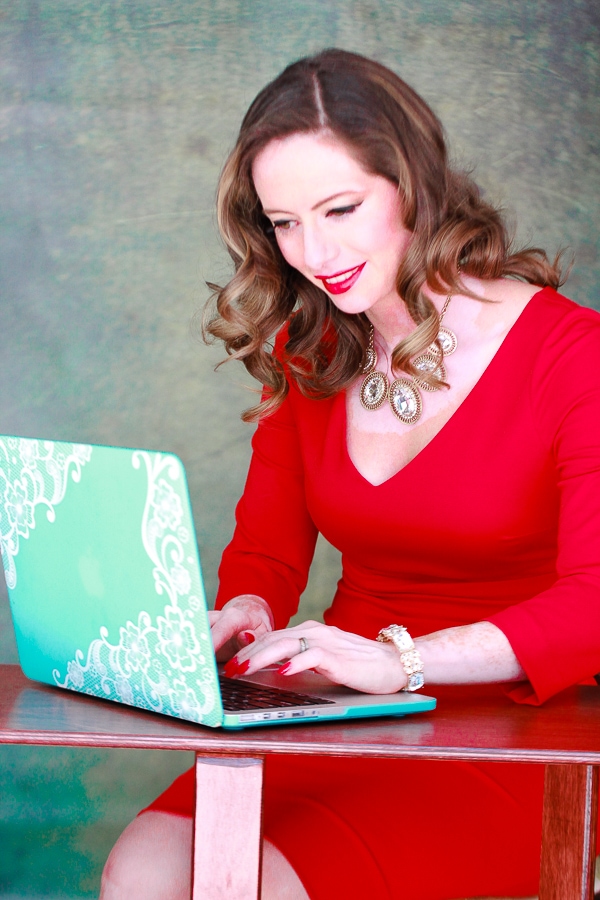 Hi!  My name is Ester Perez and I am a loving wife, busy Mom, blogger and Holistic Health Coach living in Los Angeles, California with a dog and a cat who thinks he is a person because he likes to ring the doorbell and turn on light switches…seriously…he does that!
Here at Nurture My Gut I am obsessed with teaching people how to make delicious and mouth-watering gluten-free/Paleo friendly foods that nurture your gut!  (Yeah, I know, that is why my blog is called…NurtureMyGut).  I am all about making healing foods taste awesome!
Besides being a strong believer that foods can heal from the inside out, some other things I believe in are…
 cooking is (and should be) fun!
Kids are fully capable of cooking at a young age and they are so eager to learn!(especially desserts)
You deserve Vibrant Health and to feel awesome every day!
You should embrace your food allergies/intolerances and get creative in the kitchen with the foods that nurture your gut!
Kids with gluten allergies should never miss out on birthday parties so learn to bake and pack your own yummy food!  Get birthday tips HERE.
Baking a tray of runny Paleo cupcakes is a good indication of how NOT to make cupcakes and one step closer to making an awesome recipe!
I was born 50 years too late because I love swing dancing, polka dots, big fancy hats,

bright red lipstick

and Downton Abbey. (Oh how I wish that show never ended!  Angels singing!Ahhh!)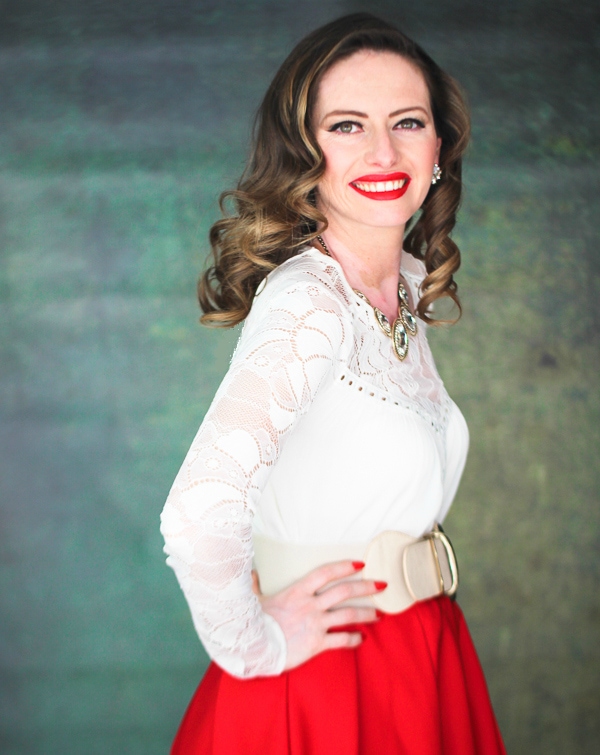 You might be wondering HOW did Nurture My Gut come about?
When I was 15, I began to develop some major health challenges…hair falling out, depression, migraines (with vision loss), Vitiligo, yeast infections and thyroid problems.  I saw a doctor, popped a pill and felt worse!  So I decided to try a natural approach.
Coming from a Hispanic background, it is common in my culture to see a Naturopath or Iridologist. (Someone that "reads the eye" is what we call it.)  So I got my iris reading with a Naturopath (I love her, she is awesome!) and I came out with a bag full of herbs, a list of foods that I should NOT eat, and foods that I should eat.  I would like to add that daily juicing and herbal sauna treatment was a big part of my healing-hence all the juice recipes and my passion for hot yoga!
I followed my protocol to the perfect "T" (I am such a good student..wink!) for 6 months and ALL of my symptoms stopped in their tracks!  I learned at an early age, given the right food, the body can heal itself!  What I put in my mouth can make me feel miserable, or make me feel awesome!
Fast forward 25 years of health challenges & health transformation.  I now have two kids with food intolerances (may I add that they change over time…so weird).  My daughter became vegetarian January 2018 so I love sharing family friendly plant-based recipes too!
After doing a diet elimination (the Whole30 Cleanse), I discovered I feel my best with minimal grains, you can learn more about Cross-Reactive Foods HERE.
I have found that the healthier my lifestyle, ESPECIALLY including exercise, the more my gut heals, and the more I can expand on my diet.  What I find is that my body is constantly changing and that is OK.
The foundation of my blog is to inspire others to live a healthy, happy life and to use your health challenges as a stepping stone to find a better YOU.
I have learned to live with Hashimoto's Hypothyroidism, Vitiligo and Neuropathy(in remission) and I am my happiest and healthiest I have ever been!
It is my passion to show you that what you put into your body and mind is what you get out!  Put in positive thoughts, healthy food and a good fitness program, and you will surprise yourself at the results you will get!  It doesn't matter how old you are, food does matter!
Want to feast your eyes on healthy and delicious gluten free recipes, be sure to subscribe below!  You will get my delicious Paleo Breakfast e-Book as my gift to you!