Hi!  My name is Ester Perez and I love making Healthy Gluten-Free Recipes that entice even the pickiest of eaters.  I teach families the fundamentals of living their healthiest and happiest life! 
As a Mom, let me tell you that life gets hectic.  There is NO one size fits all perfect recipe for Motherhood.  I know how crazy life gets trying to juggle healthy eating and living joyfully.
What I have learned over the years is that when I take good care of myself, I AM the best version of myself. I am the best wife, a great friend, and the best MOM.  In this space is when I flourish at teaching my kids good values, resilience and life skills.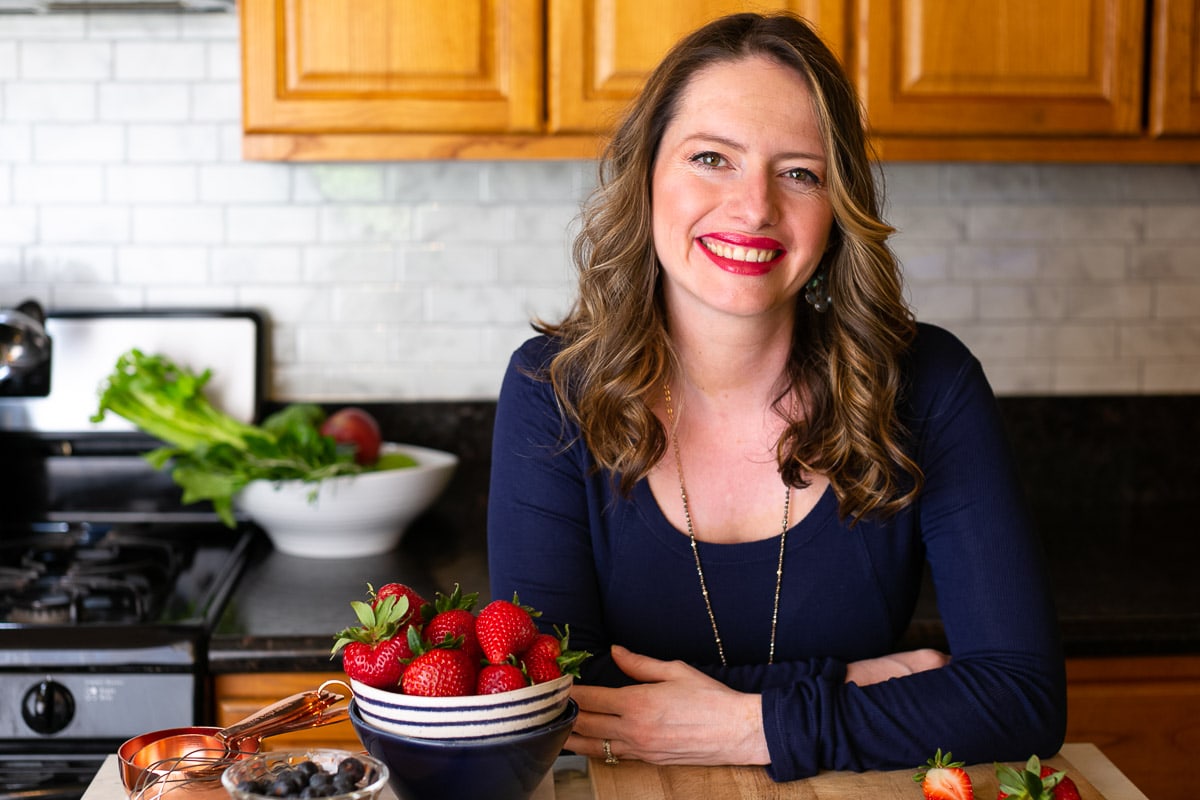 It is my mission to raise:
healthy
kind
confident
wise
self-sufficient
responsible
happy
and compassionate human beings while being my best self!
This blog shares lots of healthy delicious family-friendly recipes that are always gluten-free, sometimes grain-free and mostly dairy-free.
Some things I believe in are:
Cooking is an adventure, you should try it!
Kids are fully capable of cooking at a young age and they are so eager to learn, so teach your kids to cook! It's a necessity!
Vibrant Health must be earned and it is possible to feel awesome every day!
Learn to adapt to the different stages of Motherhood and parenting, it's never easy, just different.
Learn to be the best version you can be, it's so worth it!
What is your gluten free cooking experience?
My daughter was gluten-free for 7 years and vegetarian for 6 years so I have a lot of experience making vegetarian/gluten-free family friendly recipes.
My son was gluten-free for 10 years and we discovered a few years ago that he can now enjoy gluten in his diet without experiencing the miserable skin breakouts he once had.
Having both children on gluten-free diets when there were very little options has allowed me to create most of my recipes from scratch.
I have discovered how to make delcious gluten-free tortillas, bread, waffles, pancakes and more!
At the moment, I eat intuitively.  Whatever makes my body feel good, I eat. I am not focused on a specific diet, but more on what makes my body and mind feel good and energized. What is digesting better.
I include supplements, probiotics and digestive enzymes as part of my daily routine.
I had LONG COVID from November 2022-March 2023 and I am working on repairing my mitochondria and gut.  Hyper nourishing smoothies and homemade stews have been a big part of my recovery.
I am a Certified Health Coach and in June 2019, I graduated from Trinity School Of Natural Health as a Naturopath.
I have learned to overcome many health challenges and this journey has taught me so much that I want to share healthy living with all those interested!
Join me in my adventures of healthy and happy living!
Need to get in touch? Send me an email to: [email protected]
Updated: 9-23-23
Want to feast your eyes on healthy and delicious gluten-free recipes, be sure to subscribe below!  You will get my delicious Paleo Breakfast e-Book as my gift to you!