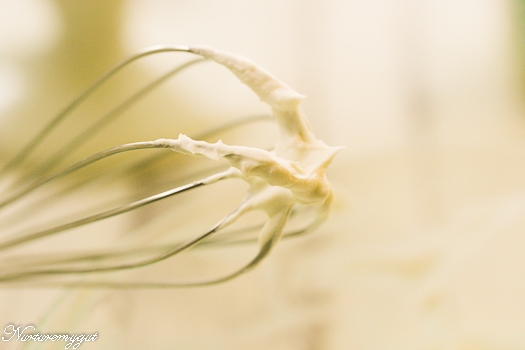 Making whipped coconut cream is one of the fastest and most convenient ways to frost pies, cakes and cupcakes.  It is light and fluffy and tastes oh so good!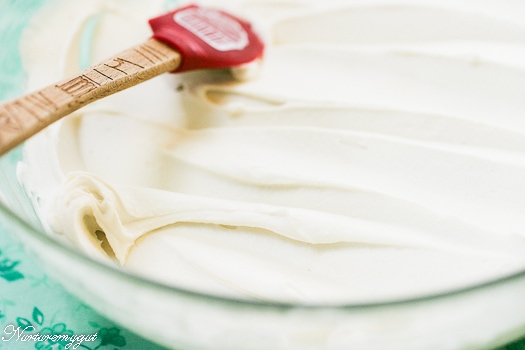 (This post contains affiliate links for your convenience. Click here to view my full Disclosure Policy.)
After going dairy free last year, I was trying to find the best way to frost a banana cream pie for Thanksgiving.  I reluctantly turned to making frosting from canned coconut milk, because I prefer to make things from scratch.  Since, I have no idea how to make coconut cream from scratch, nor could I find a recipe, I opened the can, scooped the cream from the top and whipped it up with a splash of maple syrup and vanilla extract.  This can easily be whipped with a whisk, hand mixer or kitchen aid hand mixer.  I was pleasantly surprised when I tasted this and realized it is very similar in texture to a regular whipped cream.  It does of course taste very much like coconut.   Thank God, I LOVE coconut and so does my family!
See instructions below.
How To Make Coconut Whipped Cream
You Will Need:
Be sure to chill your canned coconut milk or coconut cream overnight.  Do not shake your can, carefully open and scoop out the cream with a spoon and add to mixing bowl.  Most importantly, if you see coconut oil on top of your cream, do not use that or it will make your cream grainy.  Now add vanilla extract and maple syrup and whip until light and fluffy.  Store in a sealed container until ready to use.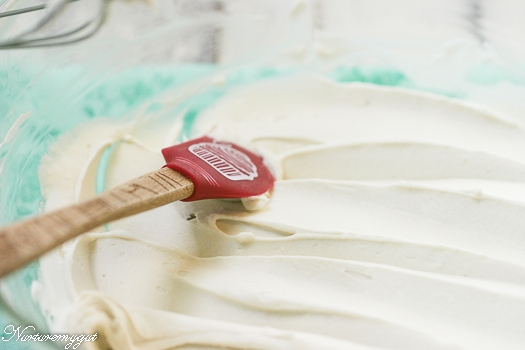 My kids are my pickiest taste testers and they loved this coconut whipped cream!  I had to keep this bowl out of arms reach or it would have disappeared and our delicious pie would have been plain and bare without its fluffy white frosting!  The same fate goes for my Chocolate Coconut Whipped Cream recipe!!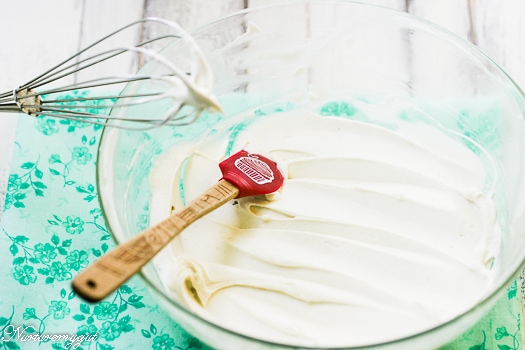 So now I use this mostly on pies and parfaits.  This is a light and delicate frosting so please do not frost your cake and take it out in 90 degree summer heat and let it sit under the burning sun.  I am pretty sure that this frosting cannot take that kind of weather.  If you need a heartier frosting for an outdoor event, check out my Easy Raspberry Vegan Frosting . It can take some heat!
For more delicious healthy gluten free/Paleo-ish meals, please subscribe below.  You will get my free Paleo Breakfast E-Book as my gift to you and new recipes straight to your inbox! 
Check out my other Vegan Frostings:
Chocolate Coconut Whipped Cream
Vegan Chocolate Buttercream Frosting
Print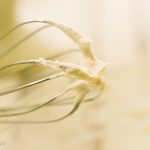 Coconut Whipped Cream Recipe
---
Description
Coconut Whipped Cream Recipe
---
cream from

2

cans of full fat coconut milk "chilled overnight"

1 Tablespoon

vanilla extract

3 Tablespoons

Maple Syrup
---
Instructions
Carefully open chilled coconut milk cans. Do not shake cans.
With a spoon, scoop out thick cream only and pour into a large mixing bowl. Reserve coconut water in a separate bowl for smoothies.
Whip coconut cream on high speed with an electric hand mixer or in a stand mixer.
Slowly add in vanilla and maple syrup until fully incorporated and soft peaks form.
You can now use whipped coconut cream to frost cakes, pies, cupcakes or for parfait. Keep coconut cream or frosted desserts chilled in fridge until ready to serve. Will keep for 2-3 days.
Cook Time:

7 mins

Category:

Dessert


Latest posts by Ester Perez
(see all)