Gluten Free Apple Cinnamon Oatmeal Cookies that are moist, flavorful and baked to perfection.  My kids, husband and I gobbled up these delicious fall cookies in no time!  I filled these with freshly chopped Fuji apples, raisins and warming spices.  Above all, I kept them low in sugar by  sweetening them with a blend of Lakanto Monkfruit Sweetener and coconut sugar-trust me, my kids didn't even notice!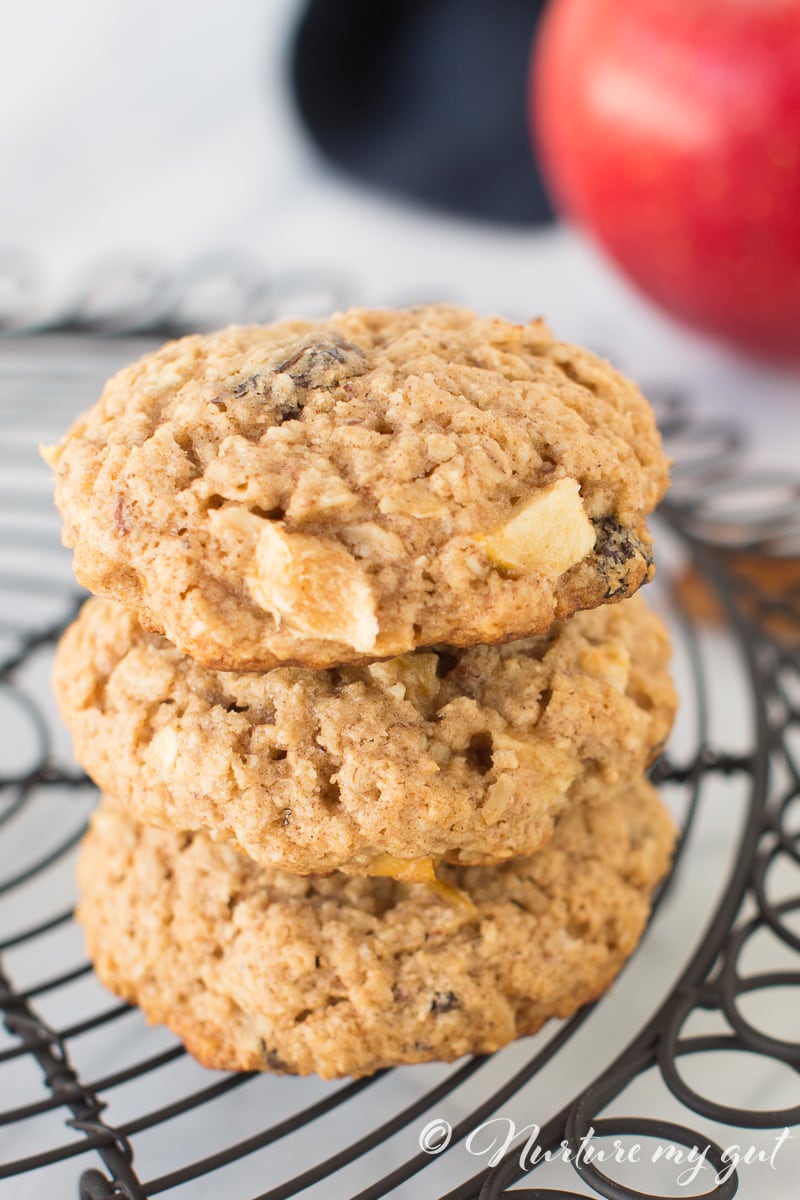 First of all, let me tell you that these Gluten Free Apple Cinnamon Oatmeal Cookies are moist and delicious.  Thanks to the yummy chopped Fuji apples and butter, these cookies are soft on the inside with a crispy exterior.  The whole tray of cookies was finished in just minutes!
I was hoping that I could deliver some to my friends for the reason that I love sharing food!  Nevertheless, they disappeared in the blink of an eye!  I will surely be making a double batch next week!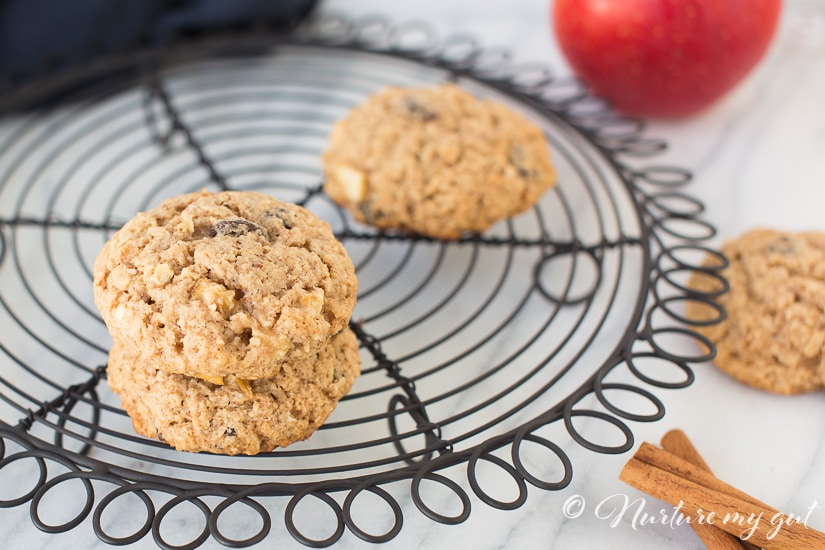 What are the best apples for making Gluten Free Apple Cinnamon Oatmeal Cookies?
Your favorite apples!  Therefore, you can pick whichever apple you love whether it be Gala, Honeycrisp or even Granny Smith.  Any apple would work in this recipe.  The sweetest apple is Fuji so that is my preference.  Just be sure to chop the apples small enough so you get a piece of soft delicious apple in each bite.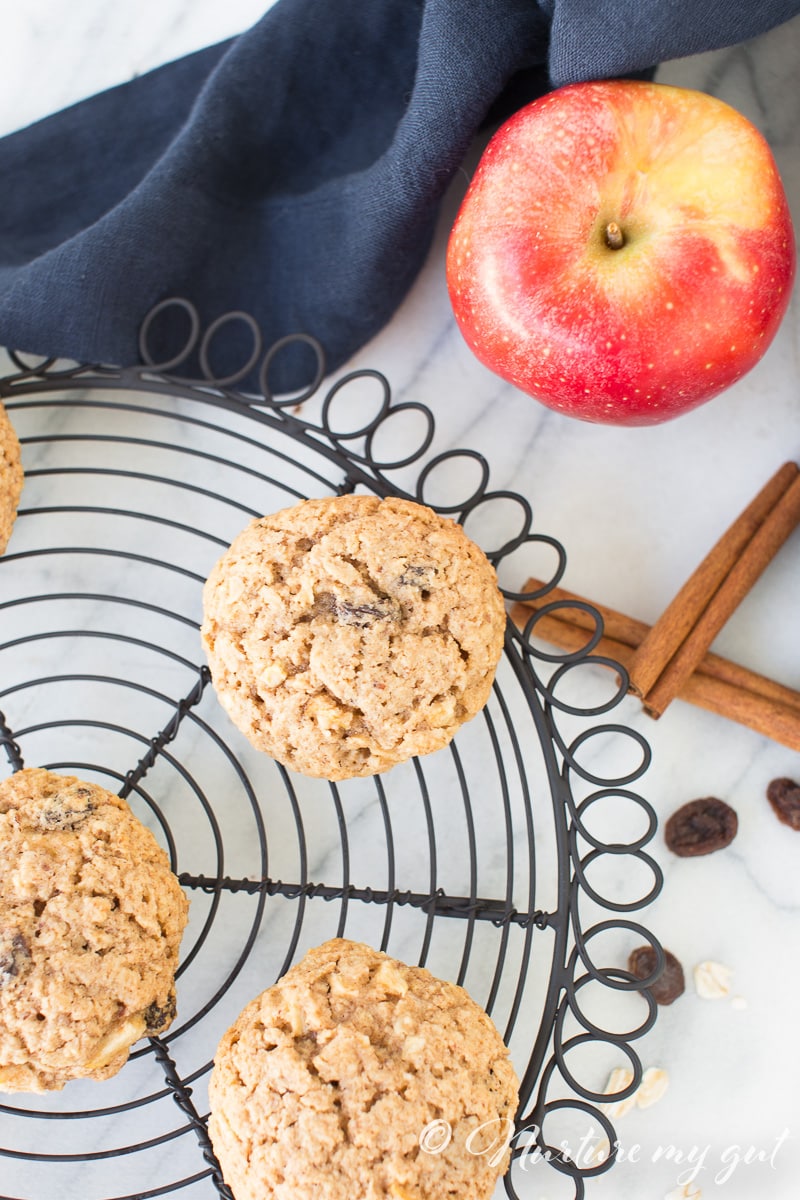 Gluten Free Apple Cinnamon Oatmeal Cookies Variations:
Chocolate Chip and Macadamia Nuts
Granny Smith Apples and Chopped Pecans
Chocolate Chips, Cranberries and Walnuts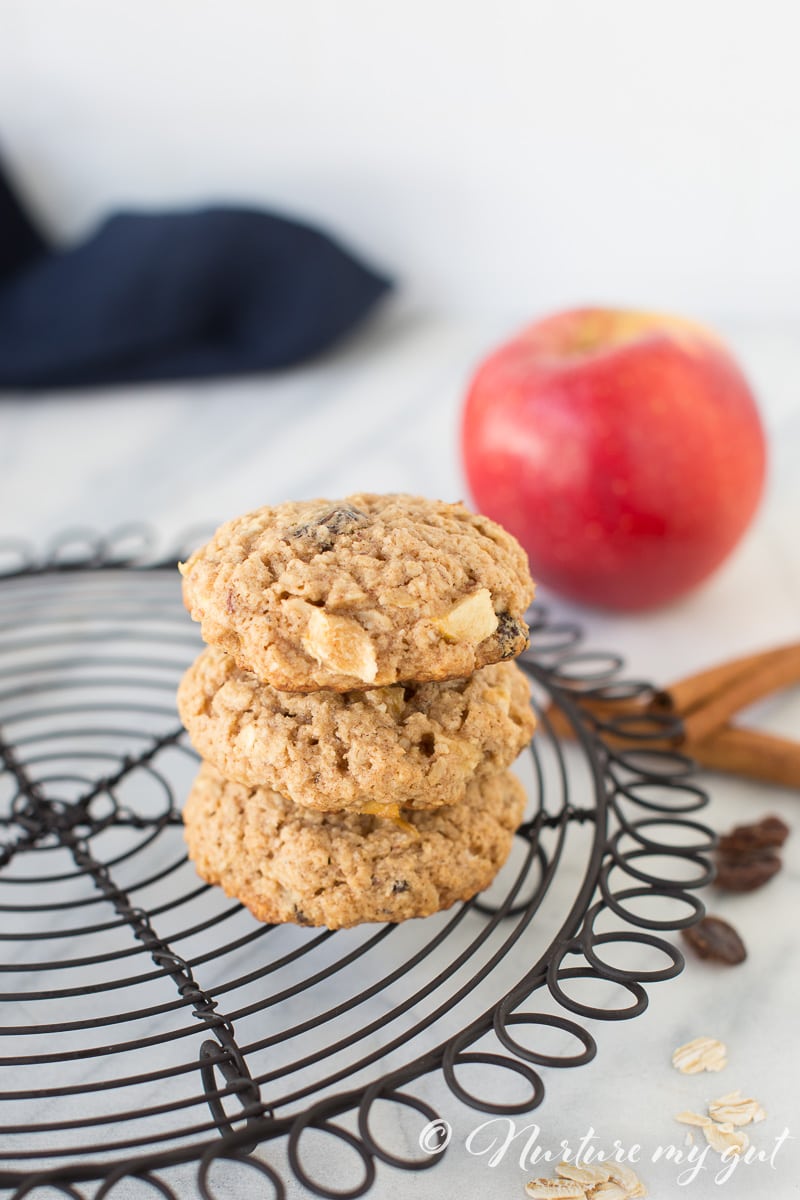 I can't wait for you to try these Gluten Free Apple Cinnamon Oatmeal Cookies!  I know you will be enjoying them with a warm cup of tea or milk during these chilly fall days.  Be sure to sneak one into your kids lunchbox for a special treat!
Looking for more Gluten Free Fall Desserts?  Check out these below:
If you try this recipe, let me know what you think! Leave a comment, pin it, and don't forget to tag a picture @nurturemygut on Instagram. I love to see your kitchen skills in action!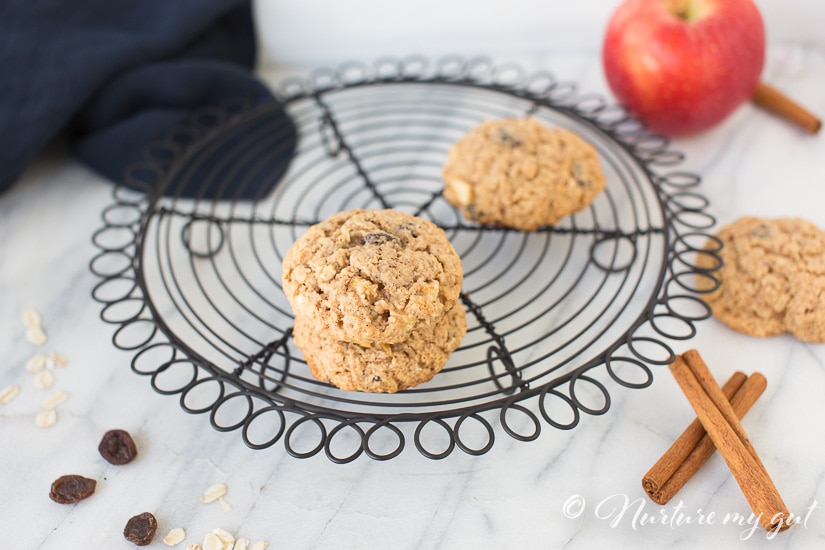 Subscribe below to our NurtureMyGut Newsletter & Get Instant Access to my resource library of gluten free ebooks, cheat sheets & more! (No SPAM!)
Print