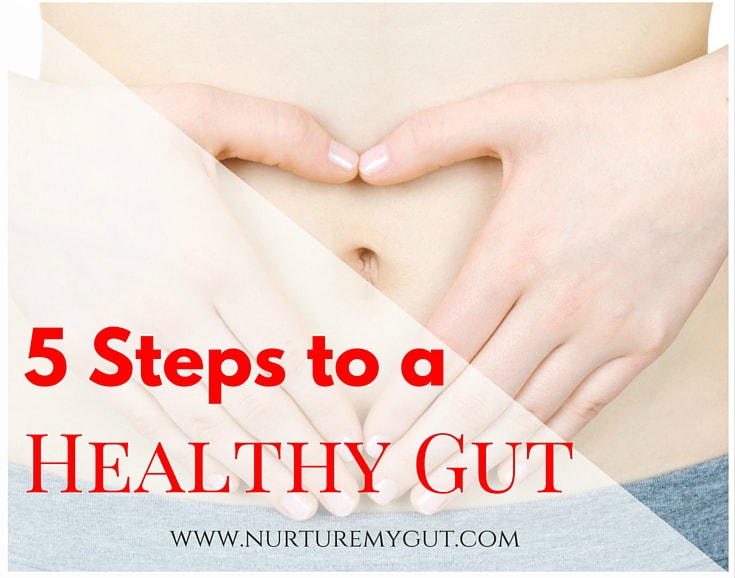 Research shows that the way to a healthy immune system is a healthy gut.  Eighty percent of your immune system depends upon your gut health!  You ARE what you EAT!  If your body has gotten out of balance, here are 5 Steps To A Healthy Gut to get your digestion back on track.
Step 1) Eat Your Vegetables.  I know, it sounds easy, but really, how many of us really follow that advice?    I am not talking about carrots and celery.  I am talking about eating a rainbow of vegetables, especially hearty leafy greens too.  Asparagus, brussels sprouts, cabbage, broccoli, beets, yams, parsnips, kale, collard greens, yellow bell peppers, all the vegetables.  The anti-oxidants, vitamins and minerals we get from eating a variety of vegetables is astounding!  The energy and wellness you will feel will not compare to drinking an iced cappuccino.  So number one is eat your veggies, at least 1-2 servings per meal!!!
Step 2) Limit added sweeteners to holidays, special occasions or a weekly treat.  There is added sweetener in just about everything, from mayo, to dressings and ketchup!  Having too much added sweeteners disrupts the natural gut flora by feeding yeast and can trigger candida overgrowth.  Plus, always having something sweet on your tongue changes your taste buds.  Vegetables will taste much better once you remove added sweeteners from your regular diet.  Eat fresh fruit to satisfy your sweet tooth.  Not only will you feel satiated after a piece of fruit, but you get a huge nutritional punch.
Step 3) Nourish your gut lining with homemade bone broth.  Bone broths, AKA stocks are full of nourishment and flavor. They are full of amino acids, fats, glucosamines, gelatin and minerals such as calcium, magnesium and potassium. The gelatin in bone broth is hydrophilic, which means it attracts liquids, which means that eating food with bone broth will attract the digestive juices to your stomach, therefore, improving digestion of your meal. Bone broths are essential in promoting a healthy gut.  If you want extra support for your gut or are too busy to make bone broth, then I highly recommend Vitality Supergreen.  I have personally been using this for over 3 years.  Body Ecology's Vitality Supergreen has a gut support blend of L-Glutamine, aloe vera extract, probiotics, digestive enzymes, fermented greens and more.  It not only helps to feed the gut lining, but it has fermented greens to maintain a healthy gut environment.
Step 4) Eat fermented foods on a daily basis.  Did you know that the effects of a probiotic will last in your system for only 24 hours?  Surprised?  I know!  That is why it is imperative to eat fermented foods and take a probiotic supplement daily!   Coconut kefir, dairy kefir, coconut kefir water and cultured vegetables should be eaten on a daily basis.  Plus a high quality pro-biotic taken on a daily basis is best, I use Ultra Flora Synergy Pro-biotic Powder.  I really notice the difference in my digestion.
Step 5) Eliminate your food allergies.  If you are eating foods that you right out know are causing bloating, diarrhea and gut inflammation, then you are not giving your body the chance it needs to properly heal.  Take out offending foods for 30 days to rebuild your gut health and reintroduce them again to see if you can digest them.  If you can't, it is best to get your nutrients through other foods.  Don't be a slave to your taste buds, eat foods that make you feel healthy!  For a more in depth article on how to eliminate food allergies, check out my blog post, Cross-Reactive Foods: Which Gluten Free Foods Mimic Gluten & Make You Sick.
As a recap, the 5 Steps to a Healthy Gut are: Eat a Rainbow of Veggies, limit added sweeteners, nourish your gut lining with gelatin rich stocks and gut supporting supplements, get probiotics daily into your body and eliminate foods that cause you digestive distress.
If you like this article and want more gluten free recipes, potent remedies and ground breaking research on gut health, subscribe to my Monthly Newsletter and blog below.  Let us know in the comments below what you would like to learn more about on this blog.
If you love this recipe, please give it a 5 star review! ⭐️⭐️⭐️⭐️⭐️ Snap a picture of your finished dish and share it with me on Instagram tagging me @nurturemygut. I love to see what you're making! Subscribe below to my newsletter, follow me on Facebook or Pinterest.
Here are some delicious fermented recipes ready to support your gut: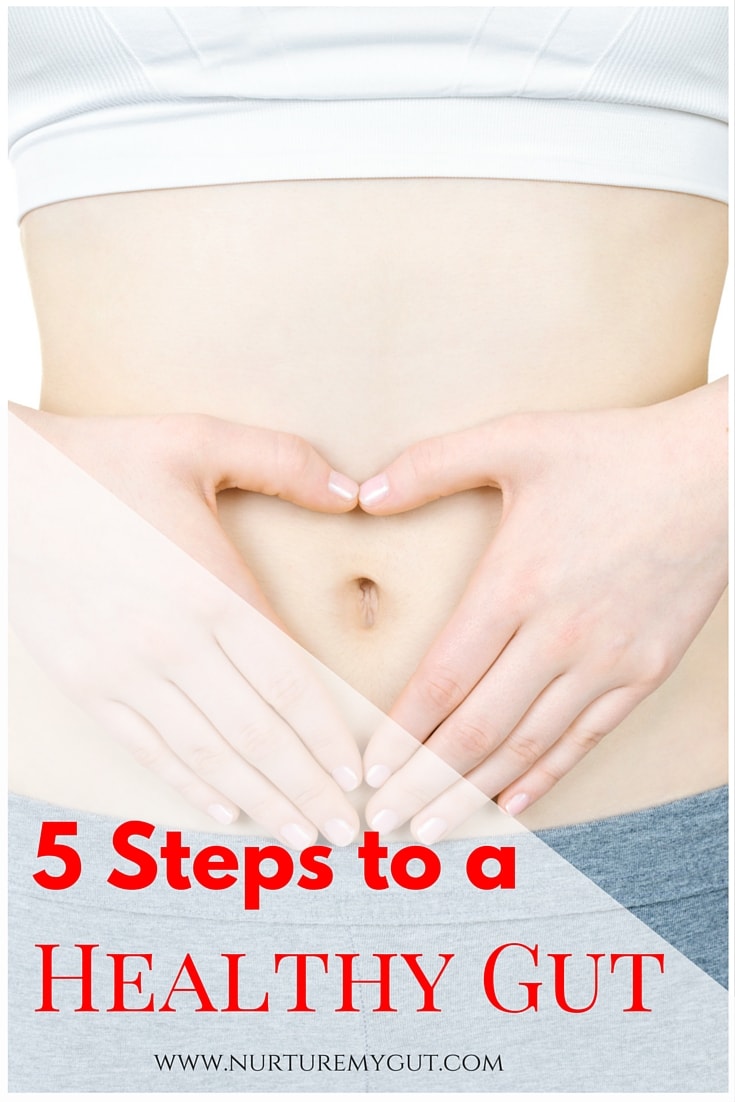 Latest posts by Ester Perez
(see all)