For many of us, a kitchen is a place where we can truly be at home. But you'd probably think twice about it if you knew how much unnecessary waste your cooking has been generating. If you want to know how to create a zero waste kitchen, we prepared five beginner-friendly ways for you to cut down on trash and jumpstart your journey to a zero waste life.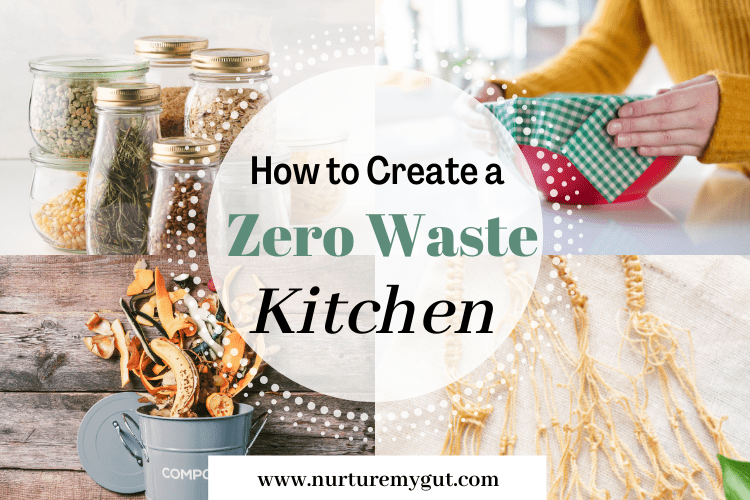 How much Waste do Kitchens generate?
In the latest report by the EPA, the average person in the U.S. generates about 4.9 pounds of municipal waste a day [1]. That's about a backpack's worth of garbage generated daily just for one individual. 
This includes plastic, paper, food waste, metals, and many other waste components present in your day-to-day life. Your kitchen is most likely a hotspot for these types of waste. From all the plastic packaging of store-bought goods to all vegetable scraps, there's no shortage of potential waste in a kitchen. 
The great news is that so much of this waste is avoidable! Creating a zero waste kitchen can be daunting, especially for someone new to the zero waste game. But just take it one step at a time, and before you know it, you've minimized much of the waste produced in your now sustainable kitchen. 
Create a Zero Waste Kitchen through Strategic Food Shopping
The waste you generate in your kitchen all starts with what you buy. Targeting the problem at the roots is the most efficient way for you to reduce kitchen waste. 
Zero Waste Tip #1-Buy in Bulk Whenever Possible
When we say strategic food shopping, we mean: shop the way that works for you. Ideally, food shopping should be done in bulk. But you should also take care to buy only what you can consume in a reasonable time. 
An excellent way to approach this would be to inspect your household's food habits for a while or review previous purchases and see what you buy most often. Once you've got that down, you'll be able to shop much more efficiently. 
Alarmingly, about 50% of all plastic waste globally comes from packaging, with high-income countries generating more plastic waste per capita compared to low-income nations [2]. 
Zero Waste Kitchen Tip #2: Bring your own shopping bags/containers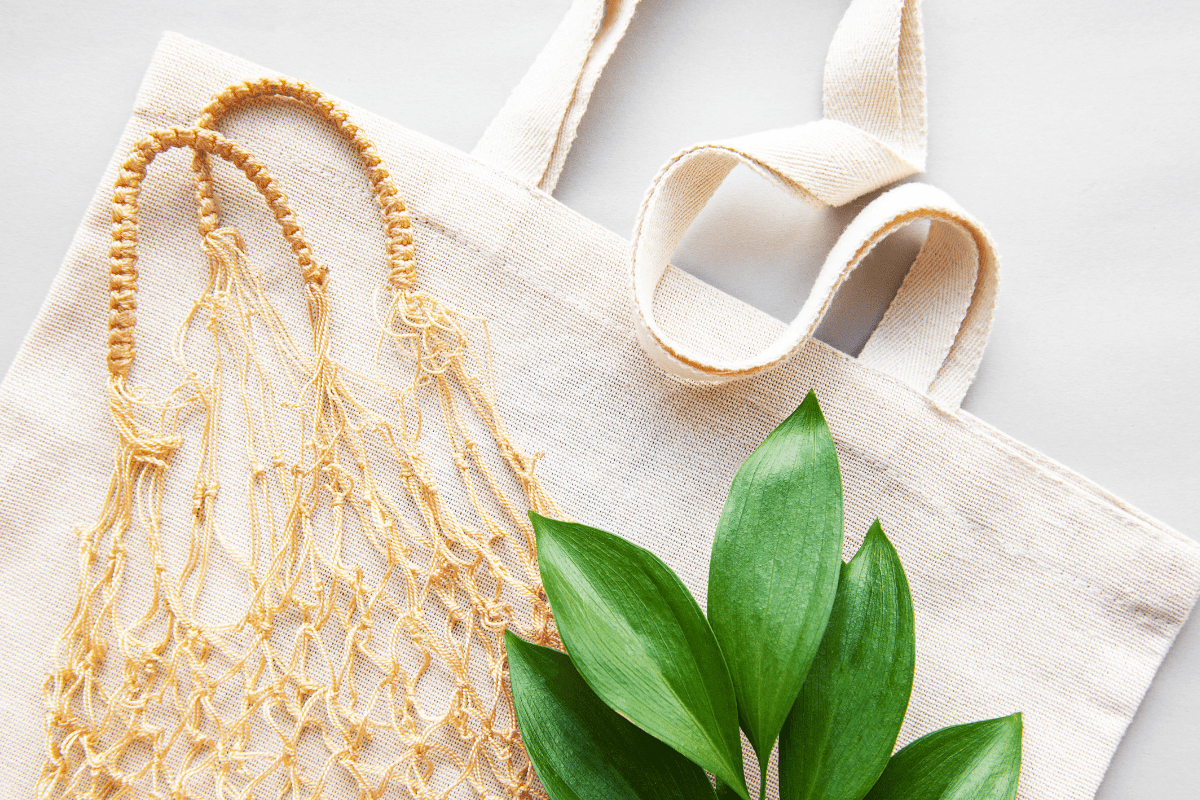 The logic behind bulk buying for a zero waste kitchen is to eliminate the packaging that usually accompanies food purchases—plastic or otherwise. To do this, you will, of course, have to bring your own reusable containers to stores. 
You can bring your own glass jars for dry goods and just ask the attendant to package them using your own containers. For produce, you can use cloth bags (DIY them if you like). 
Buying from farmer's markets will be the best choice for bulk, package-free shopping, but big grocery chains are starting to catch on and are beginning to offer zero/low waste options. 
Zero Waste Kitchen Tip #3: Get Creative with Food Scraps
Food waste is a monstrous, terrible thing. 
Worldwide, around a third of all the food that's made for human consumption goes to waste. On top of that, if we viewed food waste as a country, it would rank third in terms of carbon footprint—not to mention all the water, and other resources used [3].
And while a significant portion of that likely comes from food processing or logistic issues, we can still do our part to lessen food waste.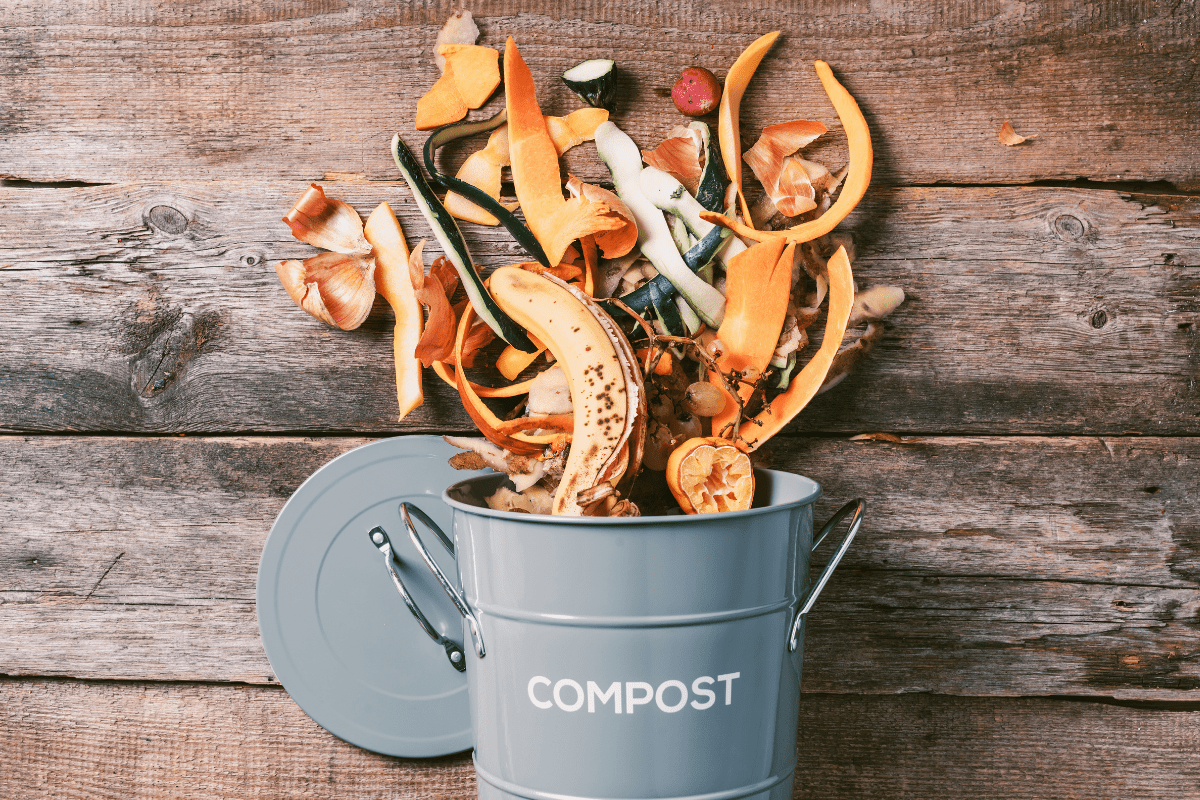 There are plenty of creative ways you can use food scraps. The peels of your vegetables, corn cobs, rinds, cores; can all be repurposed. For instance, you can make a delicious vegetable broth using virtually any of your vegetable scraps! You can save them up whenever you cook and store them in your freezer until you've accumulated enough for a batch of broth. 
You can also start cooking with zero waste recipes to make sure you're using as much of the raw material as possible. Broccoli stalks, for example, make for an excellent soup dish! We highly recommend going out of the box and experimenting with your favorite ingredients.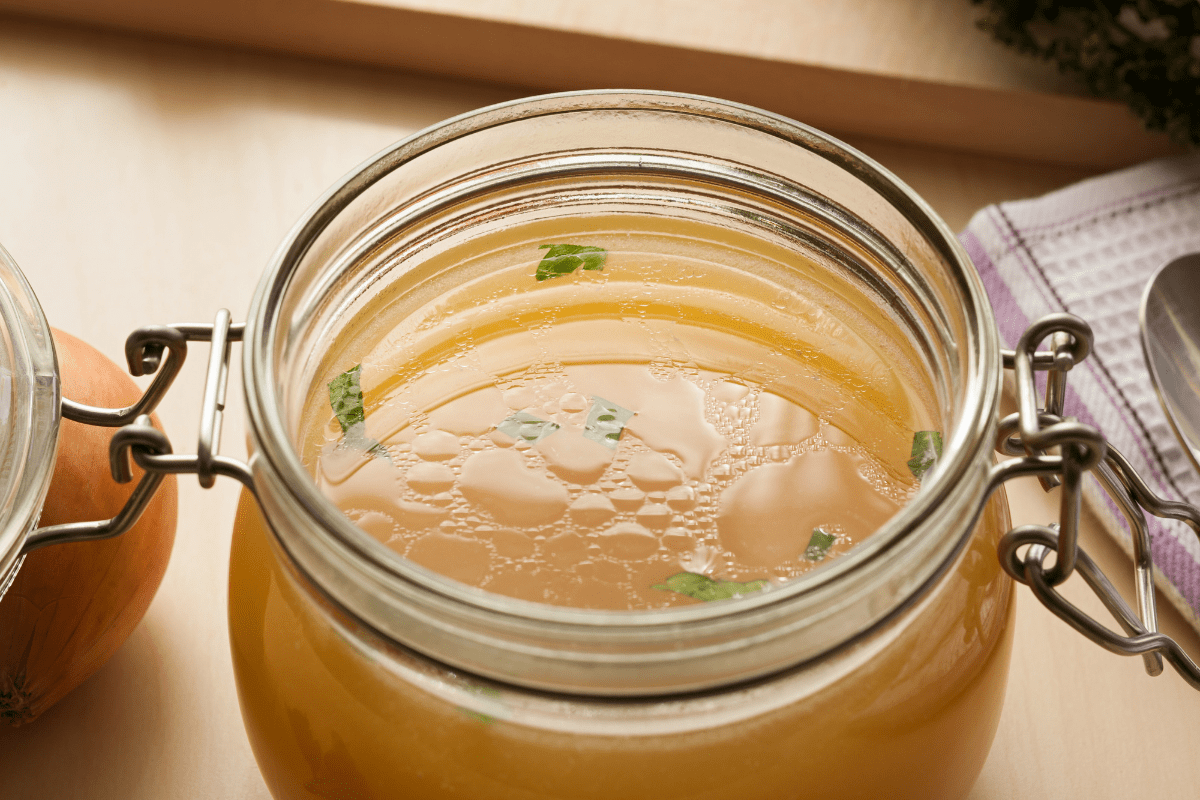 Of course, don't forget to apply the previous tip on strategic buying. Getting organized will drastically reduce your likelihood of piling up food waste like rotten produce or expired goods.
Zero Waste Kitchen Tip #4: Buy durable items that are build-to-last 
Left and right, you'll see tons of new kitchen gadgets and appliances that are supposed to make your kitchen experience a breeze. But if you've been paying attention to consumer trends, you'll notice that those are primarily made for their aesthetic value and novelty. 
Instead of buying ten individual gadgets and knickknacks with highly specific (maybe even obscure) uses, buy multipurpose items you'll actually use. Think back to our tip on rethinking your habits and apply it to your appliance purchases as well.
More importantly, if you are financially able, make sure to buy high-quality items that will last you a long time. Think, stainless steel pots, cast iron pans, Cutco knives… 
Zero Waste Kitchen Tip #5: Say No to Single-Use Items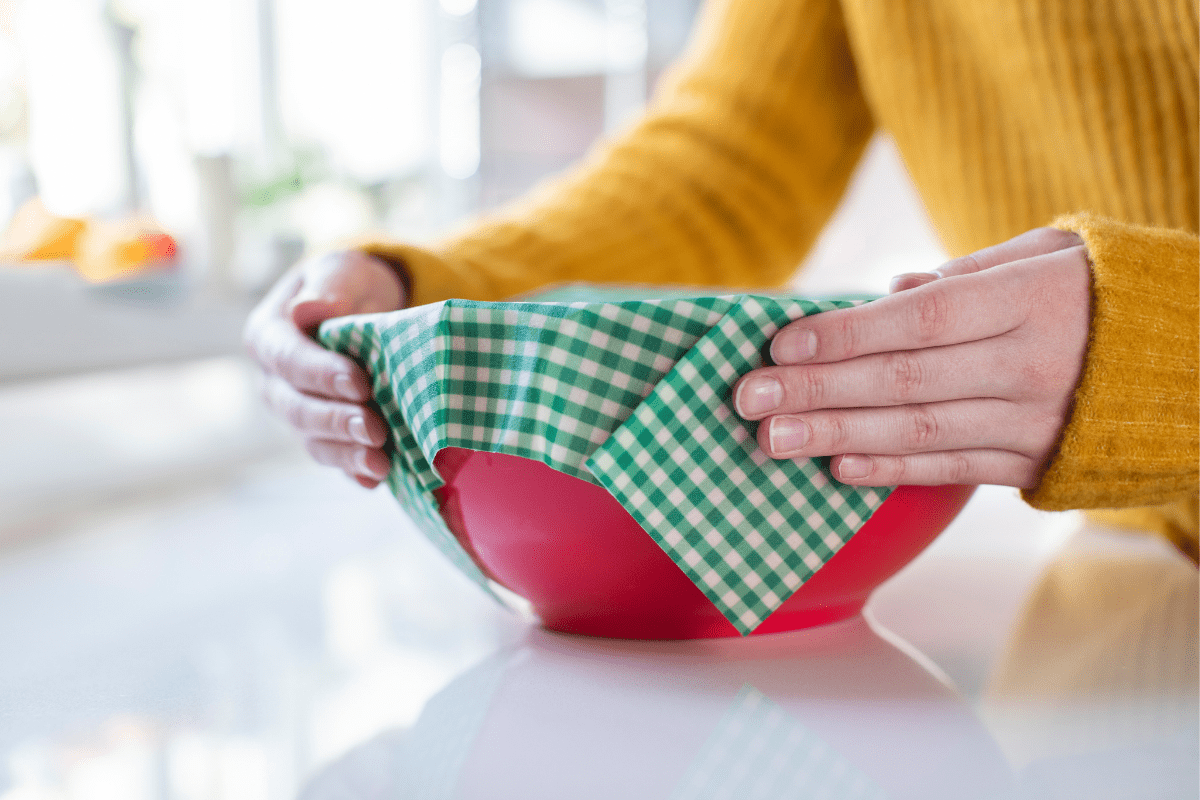 There are way too many of us who rely on paper towels to clean up our kitchen mess, use aluminum foil, or depend on plastic cling wrap. 
The truth is you don't really need to. There are plenty of far more sustainable alternatives that are just as good as conventional products. 
For example, you can replace your plastic cling wrap with a couple of reusable beeswax wraps. Or maybe substitute paper towels for some absorbent fabric scraps. There are plenty of ways you can use what you already have at home and perhaps even upcycle something in the process. 
Don't Go Overboard When Starting a Zero Waste Kitchen
Whenever we make a big, major decision in our lives, there's a tendency that we go a little bit overboard with our preparation. The same can happen when you make the switch to a zero waste kitchen. 
It can be tempting to buy all new jars and stainless steel containers for organizing. But doing so would defeat the purpose of going zero waste in the first place. Remember, the less you consume, the less waste you'll generate overall. 
So if you already have glass jars at home, no matter if they're mismatched ones from previous groceries, repurpose those first. If you have old containers that are still fully functional, use them instead.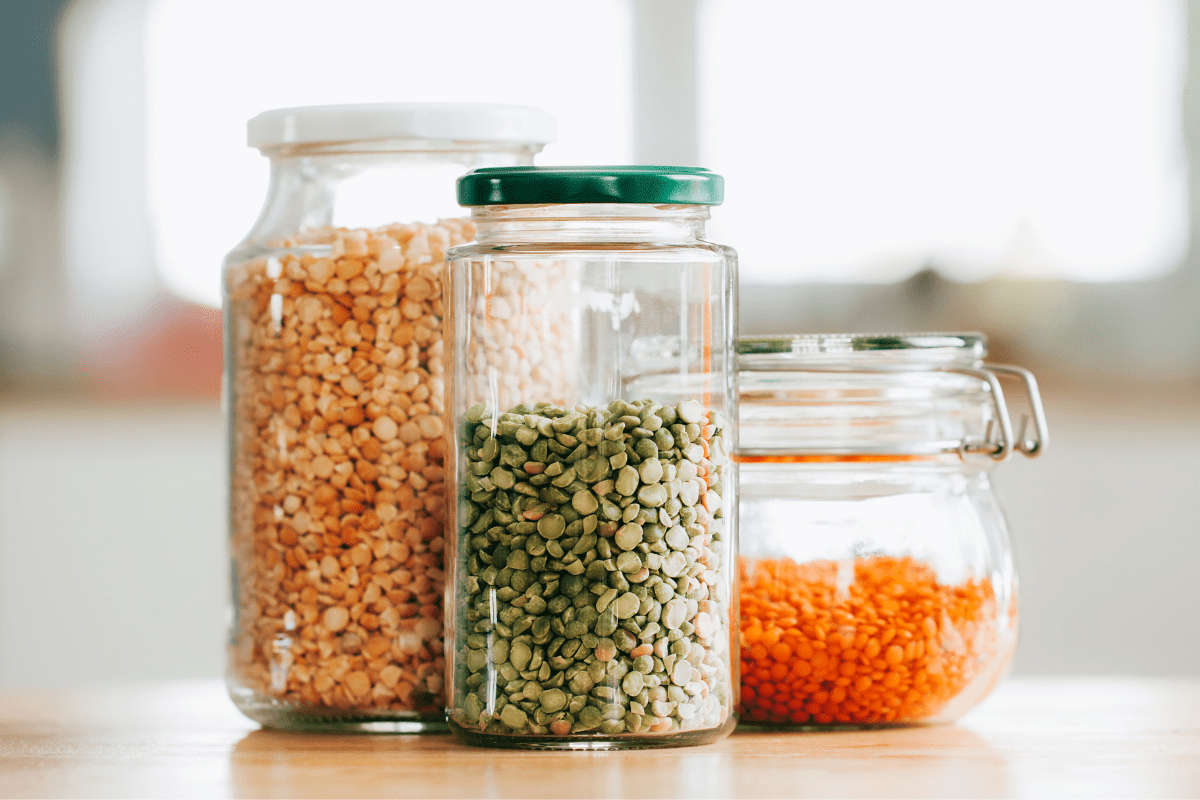 When you do need to buy something, opt for the more sustainable choice where you can. 
In conclusion, learning how to create a zero waste kitchen doesn't seem so difficult at all! Never forget that there's no perfect individual, and no perfect zero waste kitchen. Give yourself room to adjust and slowly make the transition. Best of luck on your zero waste journey!
This article has been provided by Alex from Puratium, a digital learning platform focusing on Living a more sustainable lifestyle, where they talk about many things zero waste.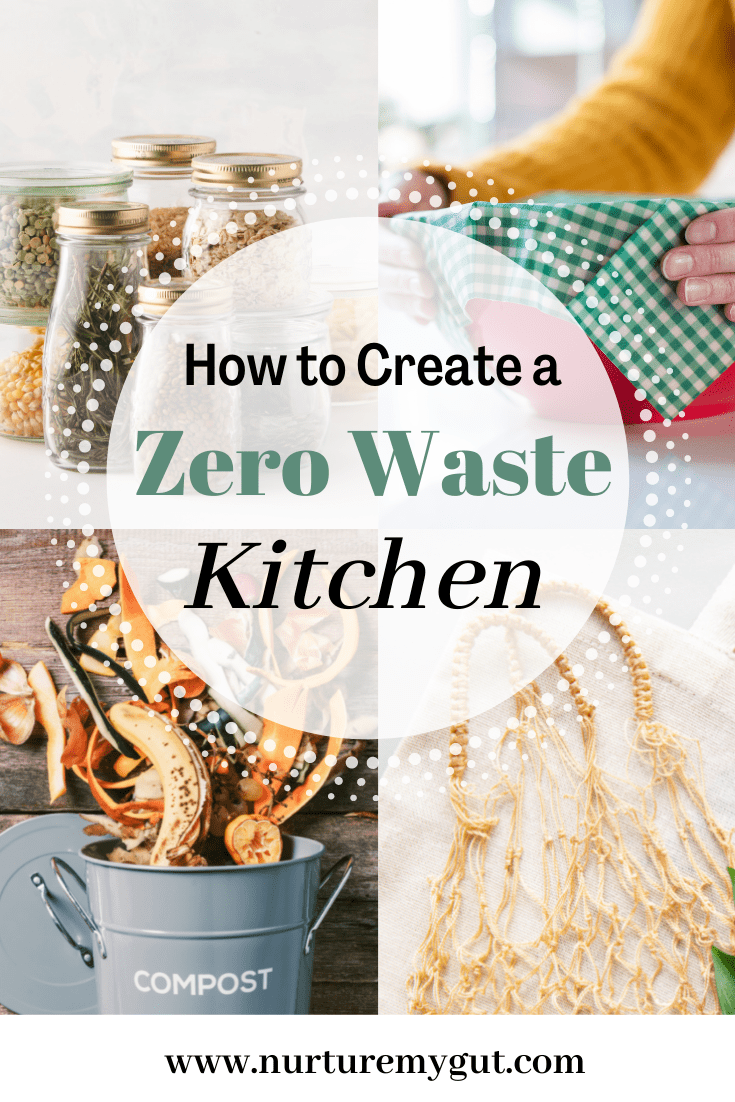 Latest posts by Ester Perez
(see all)