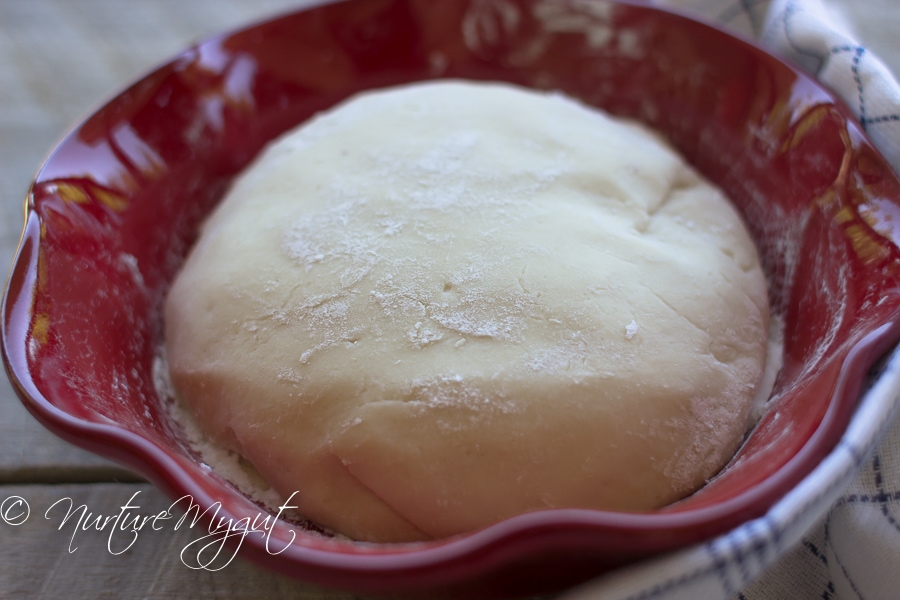 Tired of making variations of dough for baking?  Finally, a Grain-Free Everything Dough that is gluten free, dairy free, grain free and multi-purpose!  It is perfect for making pizza, cinnamon rolls, pita bread, empanadas, breadsticks and more.  I will show you exactly what you need to make this easy and delicious dough!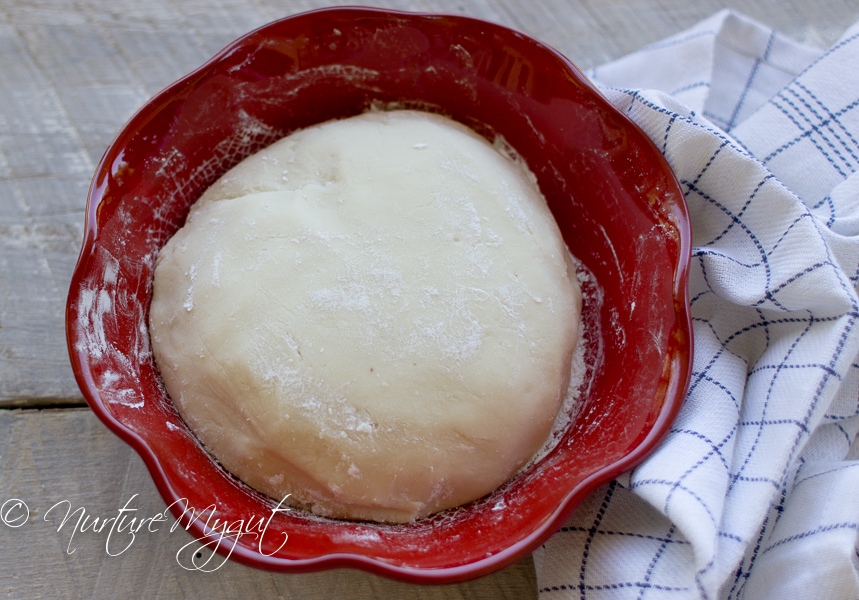 This recipe was slightly modified from my Gluten Free Pizza Crust Recipe.  I cut the recipe in half and perfected the texture so it can also be rolled out to make empanadas, cinnamon rolls, etc.
I have recently posted a Grain-Free Everything Pizza Recipe,  Grain Free Everything Empanadas , Grain Free Everything Cinnamon Rolls and Paleo Pita Bread with this dough which is amazing!
(This post contains affiliate links for your convenience. Click here to view my full Disclosure Policy.)
How to Make Grain Free Everything Dough:
You will need:
This dough is made with blanched almond flour, organic tapioca flour and organic potato starch by Anthony Goods, all certified gluten free.  This is my new favorite brand of grain-free flour.
This recipe uses yeast and xanthan gum to ensure a proper texture.  The texture of the dough feels very similar to a gluten dough.
The pizza comes out great, pita bread is amazing, empanadas are fabulous and cinnamon rolls have a very nice texture.
You can even make this grain free everything dough ahead of time and just roll it out the day you are baking.  It can be stored for a few days in the fridge.
I use xanthan gum in this recipe to improve texture, Authentic Foods Xanthan Gum is corn free and grain free.
Grain Free Everything Dough Video Tutorial: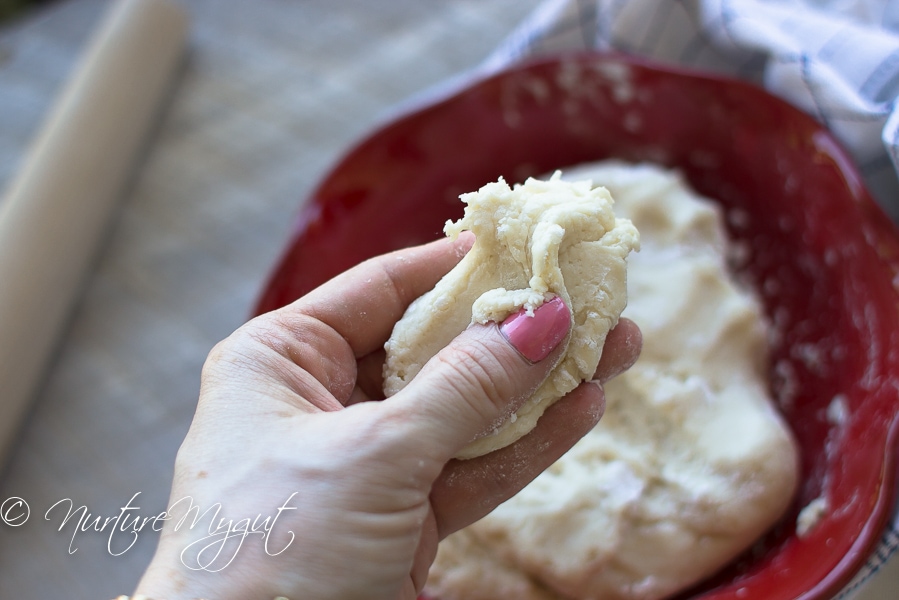 Below is a "sneak peak" of some of the recipes I have made with this grain free everything dough.  They are now on the blog and there will be more recipes coming so be sure to subscribe so you don't miss any of them!
Photos from left to right: Grain Free Cinnamon Rolls, Mexican Picadillo Empanadas, Breakfast Pita Sandwiches.  All made with Grain-Free Everything Dough.  I love dough that is versatile, don't you?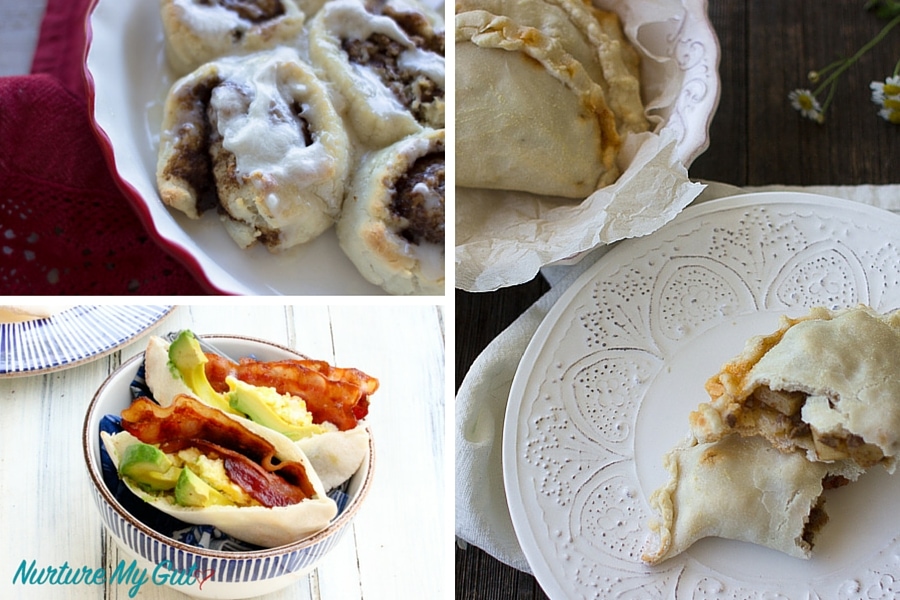 This versatile Grain Free Everything Dough will save you lots of money and time in the kitchen!  This dough can make dozens of different recipes from cinnamon rolls, empanadas, pizza to pita bread!  You can't find these grain free recipes in your local super market! Make these delicious family favorites at home!
For more delicious healthy gluten free/Paleo-ish meals, please subscribe below.  You will get my free Paleo Breakfast E-Book as my gift to you and new recipes straight to your inbox!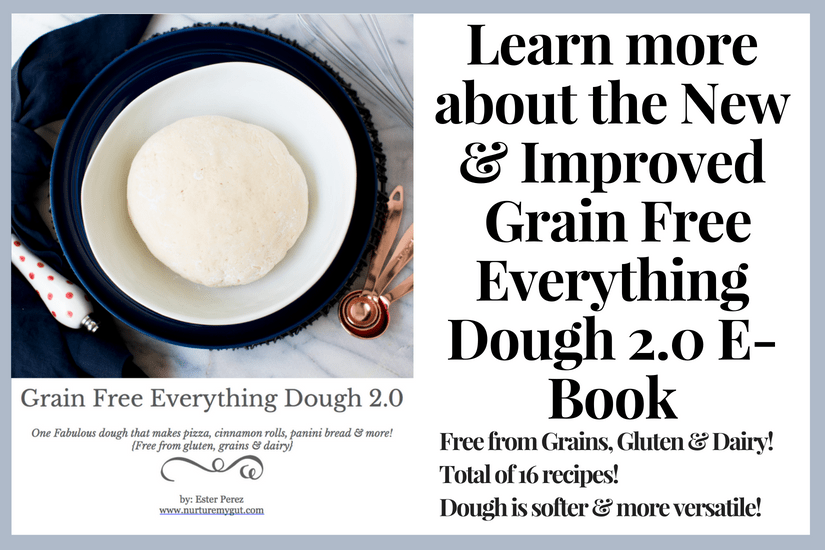 Print