Paleo Panini Bread that is soft, flexible and tastes just like Naan Bread.  Can be used to serve with stews, dipped in olive oil and balsamic or served as a sandwich.   Grain free, gluten free and dairy free.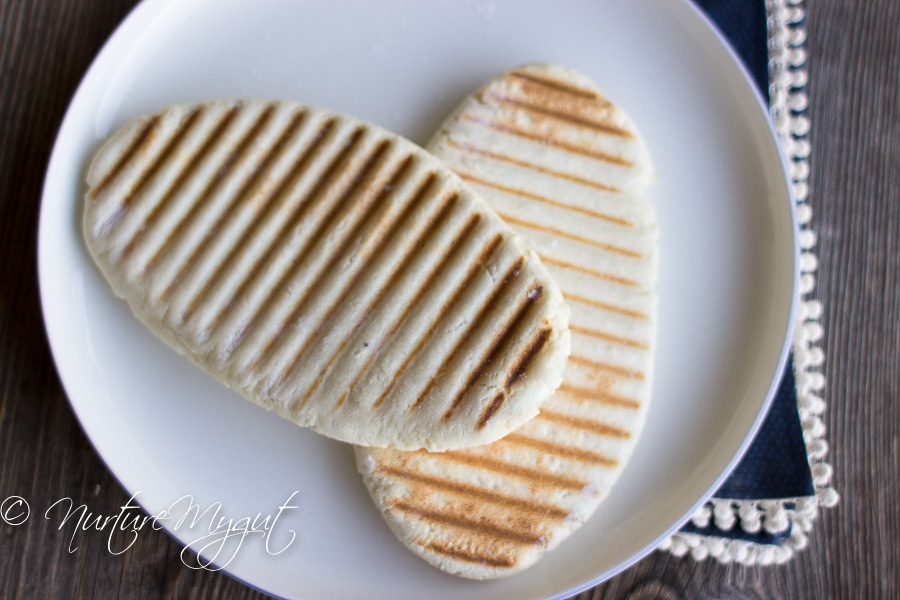 This delicious Paleo Panini Bread is made with Grain Free Everything Dough.  This multi-purpose dough can make pizza, empanadas, cinnamon rolls, pita bread and more.
(This post contains affiliate links for your convenience. Click here to view my full Disclosure Policy.)
Grain Free Everything Dough for Paleo Paninis is made with:
Get full Recipe HERE.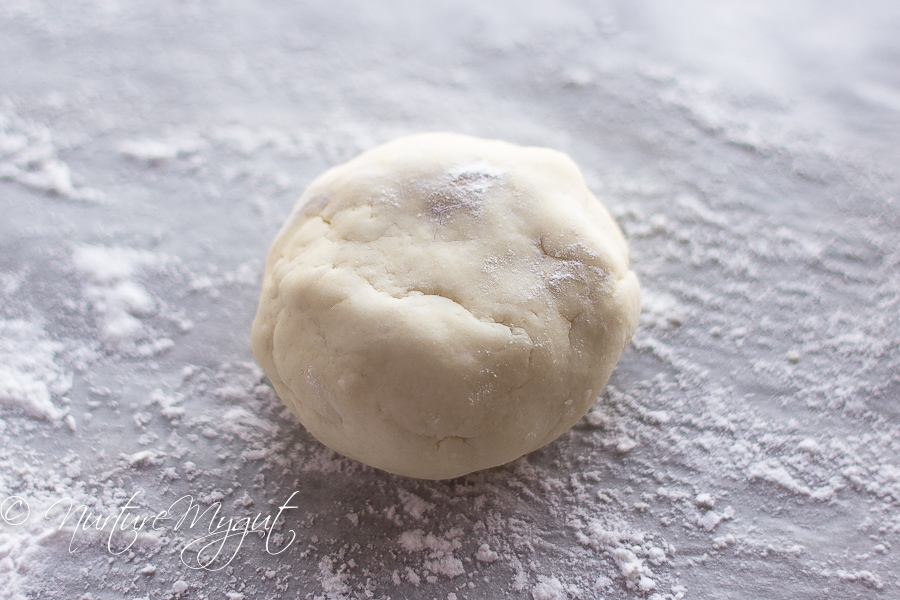 How to Make Paleo Panini Bread:
First, roll dough into a ball and dust with tapioca flour.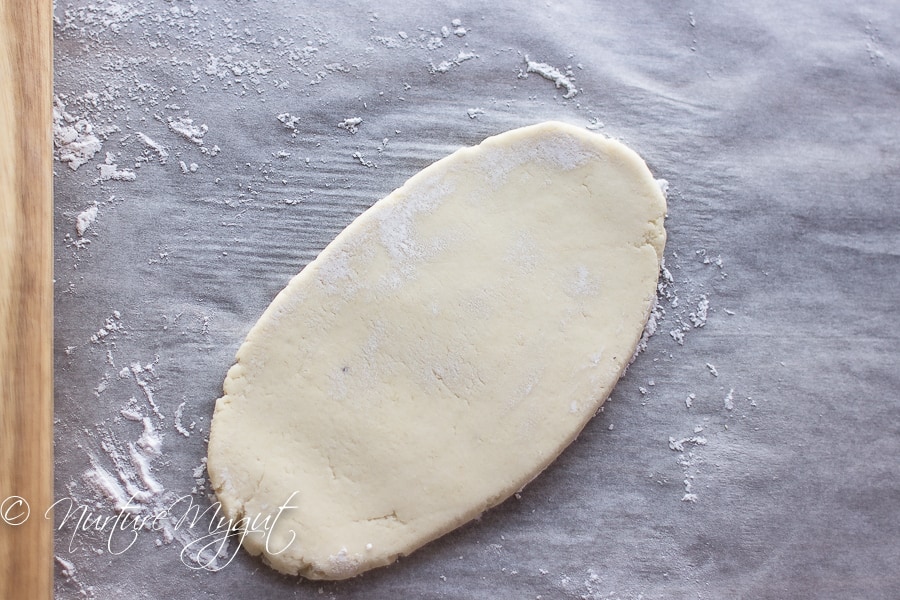 Next, roll out dough into a disk 3/4" thick and 7 1/2 " long.  Using a spatula, place into pre-heated Panini Press and heat until light turns green, about 2 minutes.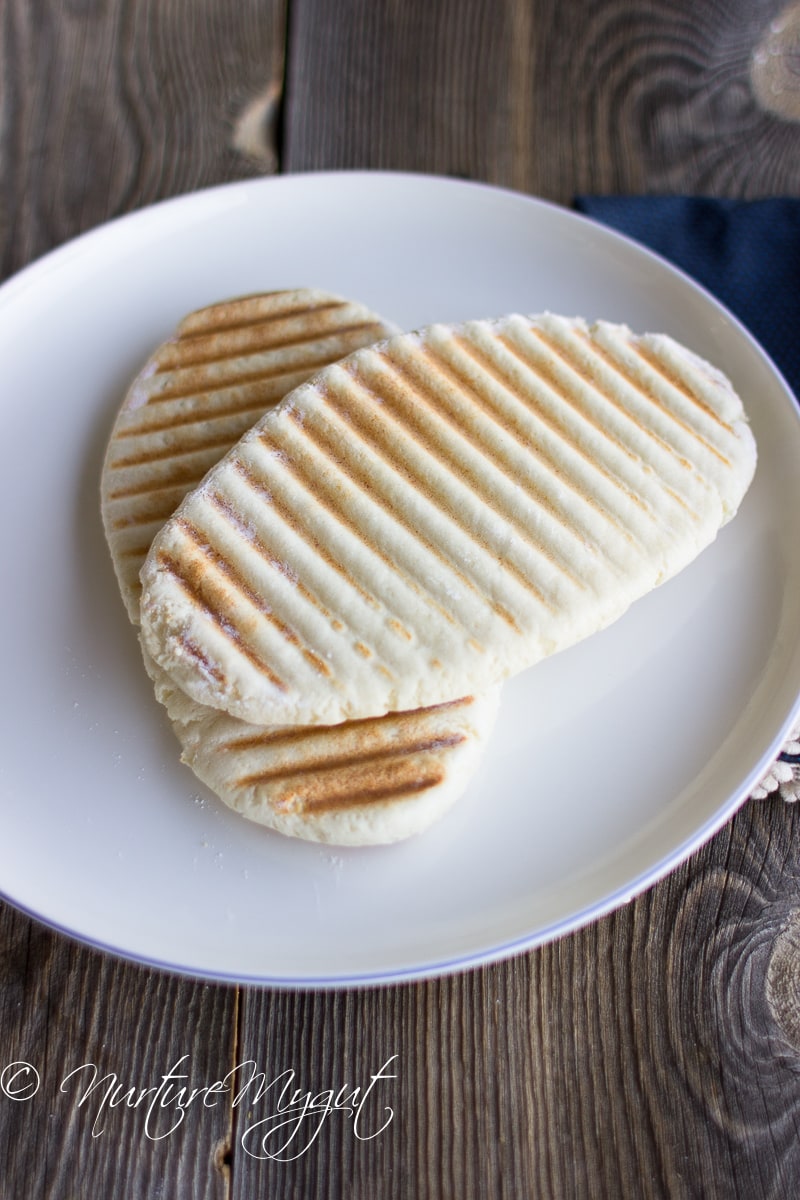 Repeat with remaining dough.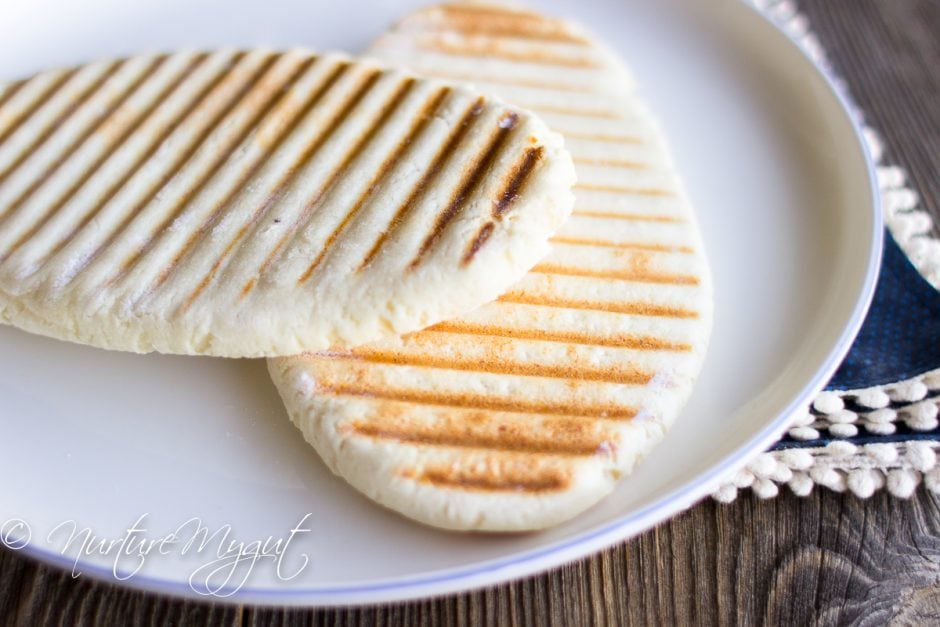 Panini Bread Success Tips:
Grain Free Everything Dough tends to dry out fast so keep remaining dough in a zip-lock when not in use.
If your dough gets dry, just wet dough with warm water and soften between your hands.
Panini Bread Video Tutorial: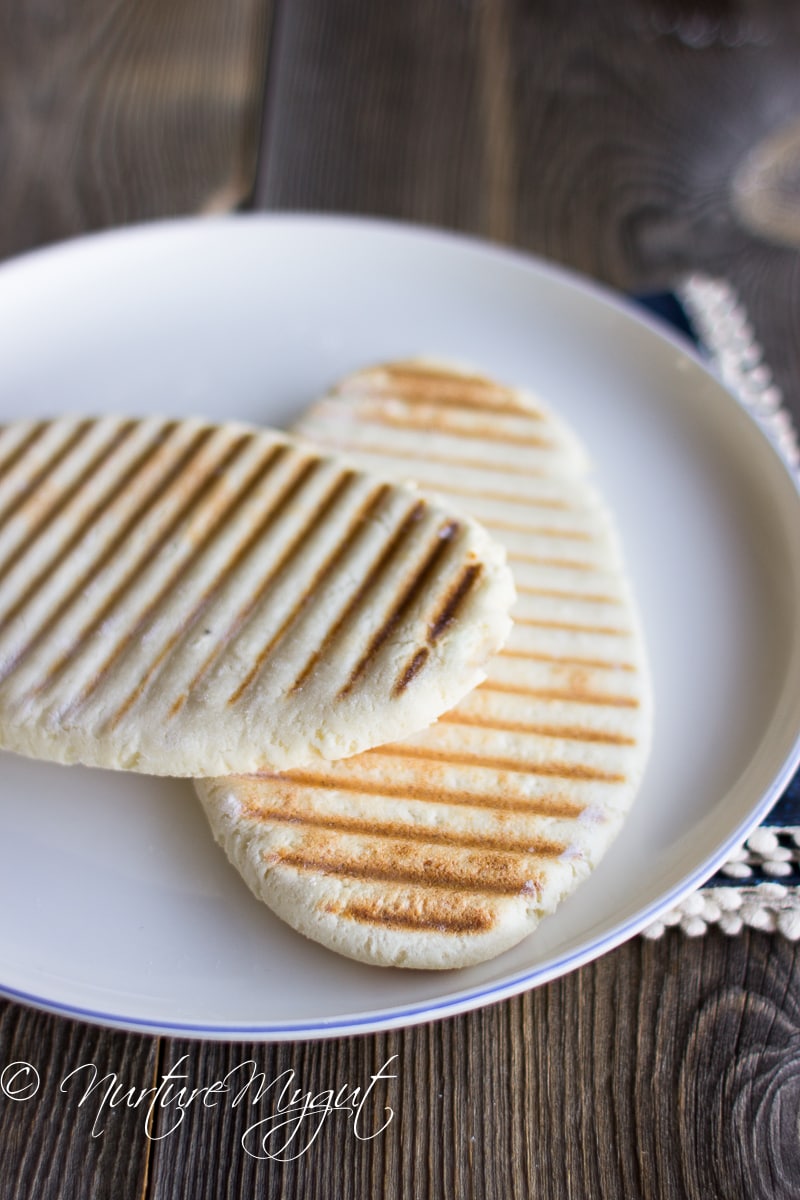 In addition, Paleo Panini's can be sliced in half and served as a sandwich.  In the photo below I served them with egg salad.  They are absolutely delicious!
Also, I would like to thank my readers for coming up with the idea of making Panini's with my Grain Free Everything Dough!  My daughter who loves sandwiches claims they make the best bread in the world!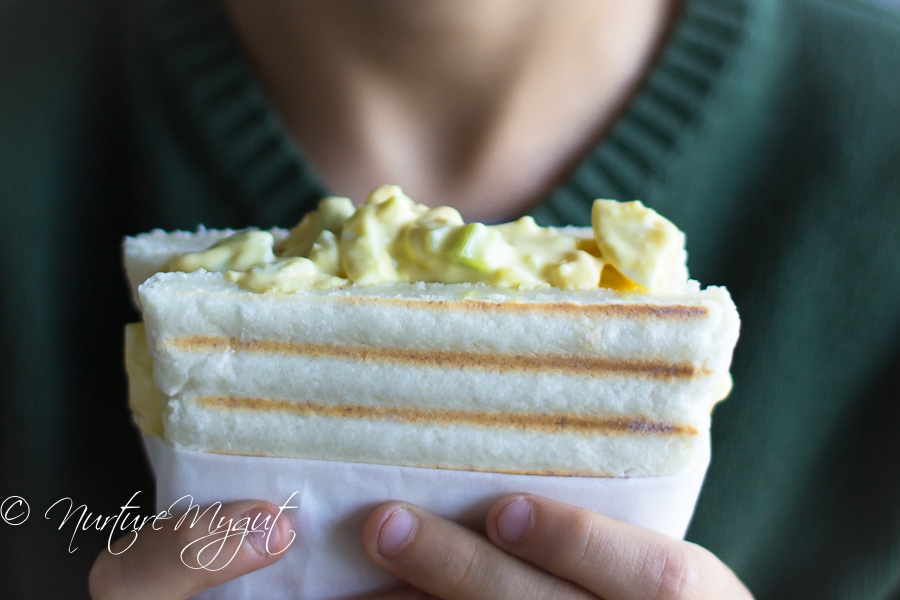 Furthermore, for more healthy and delicious gluten free/grain free recipes, subscribe below-you will get my free Paleo Breakfast E-Book as a gift!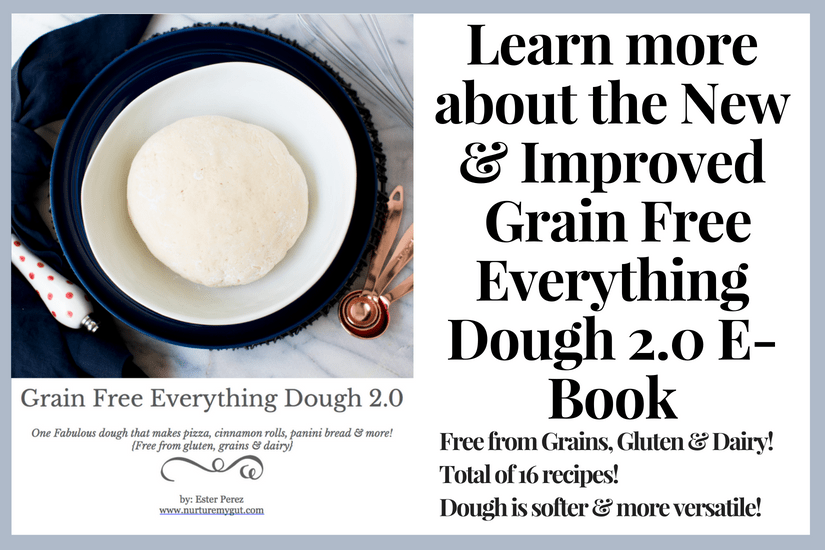 Print