Ready for a delightful fall recipe?  These Paleo Apple Pizza Pie Bites bring you all the delicious fall flavors into one yummy treat!  I combine sweet apple + cinnamon sugar + grain free everything dough!  Oh, yes, what a marvelous combination!  My daughter calls these apple pizza pie bites!  
As a result of baking these, I need to warn you that your home will smell amazing and you may have your neighbors tempted to knock on your door!  Will you surrender a few over?  Why not share some over a cup of tea?  
Consequently, these will make the ultimate treat topped off with vegan caramel sauce, vanilla ice cream or coconut whipped cream.  Oh my!  What a treat!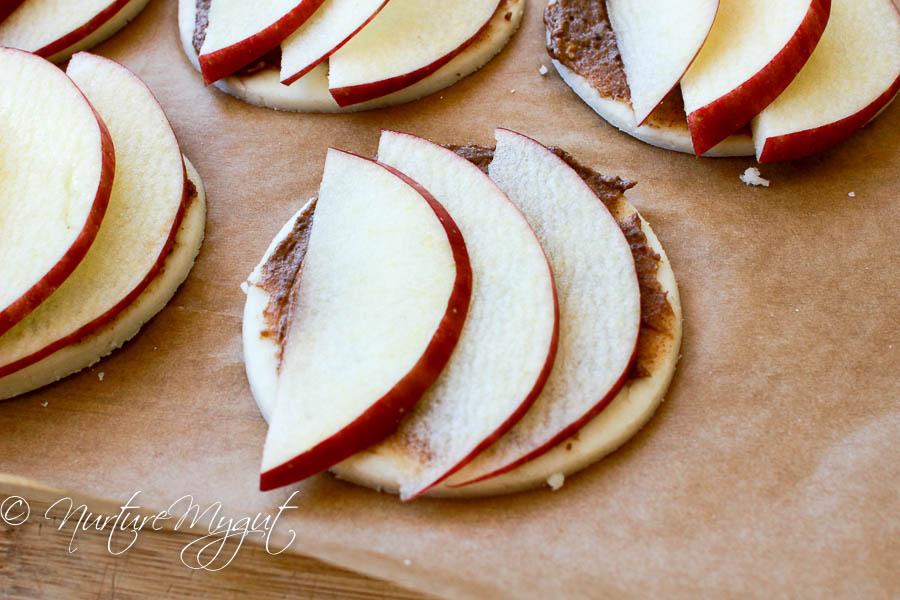 In addition, these Apple Pizza Pie Bites can also be cut into triangles as in The Blonde Cook's Apple Pie Bite Recipe.  While she does use crescent dough, which is not gluten free,  I have successfully made the triangles with my Grain Free Everything Dough Recipe and they taste great!
(This post contains affiliate links for your convenience. Click here to view my full Disclosure Policy.)
First of all, you will want to review the key items and tips proven to create success.
Success Tips for making Paleo Apple Pizza Pie Bites:
use a good flavored shortening such as Nutiva which has a buttery flavor (you can use butter if you do not have a dairy allergy)

use sweet apples such as Fuji apples

be sure to cover your Grain Free Everything Dough when not in use so it does not try out
use tapioca flour for dusting dough so it does not stick to your surface
use an even sized rolling pin so your pizza pie bites cook evenly
use a biscuit cutter to make circles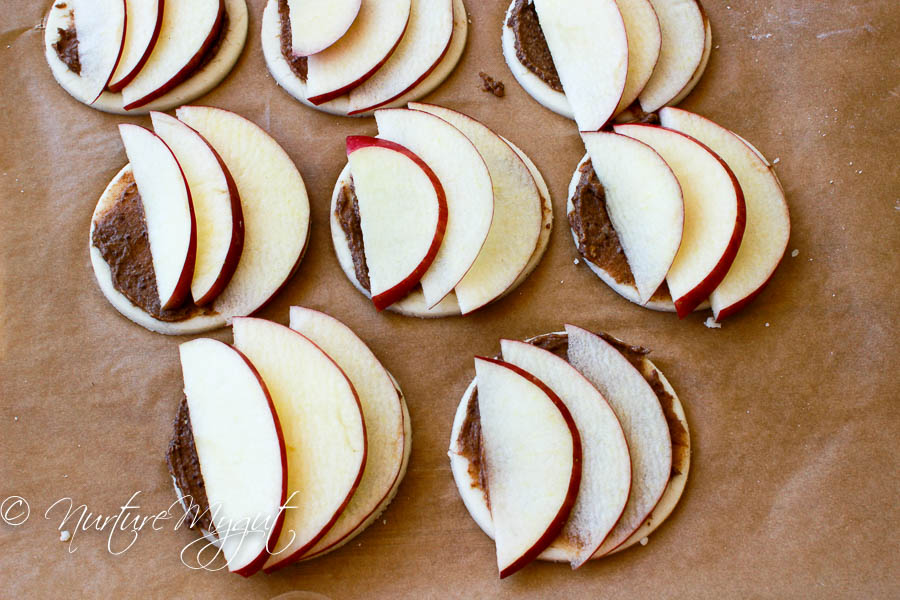 Loving this Grain Free Everything Dough for these Paleo Apple Pizza Pie Bites?  Don't miss out on the terrific grain free recipes you can create with this dough.  This dough is grain free, gluten free and dairy free. 
Additional Recipes from Grain Free Everything Dough:
What else would you like to see made with this dough?  Please share in the comments below and thank you for stopping by 🙂
Grain Free Everything Dough Video Tutorial: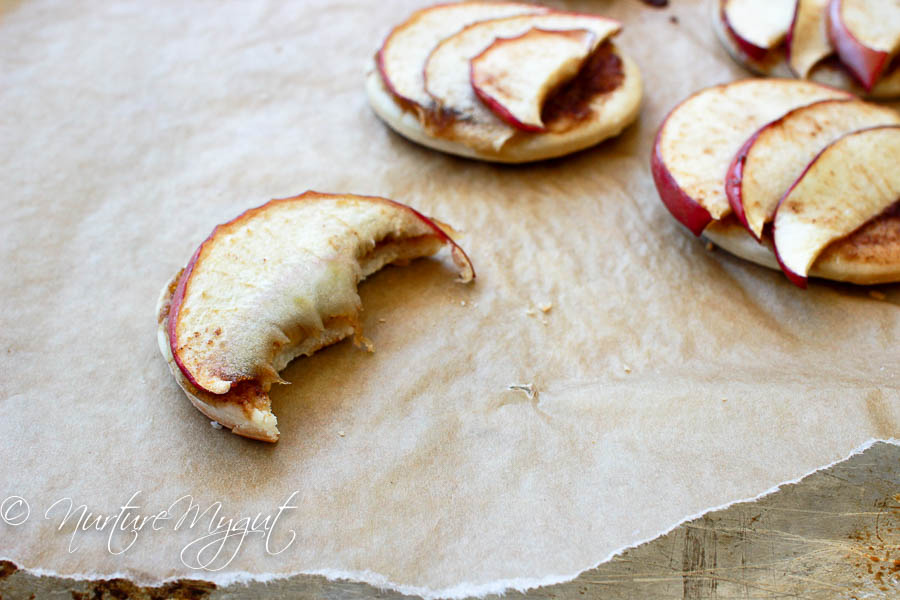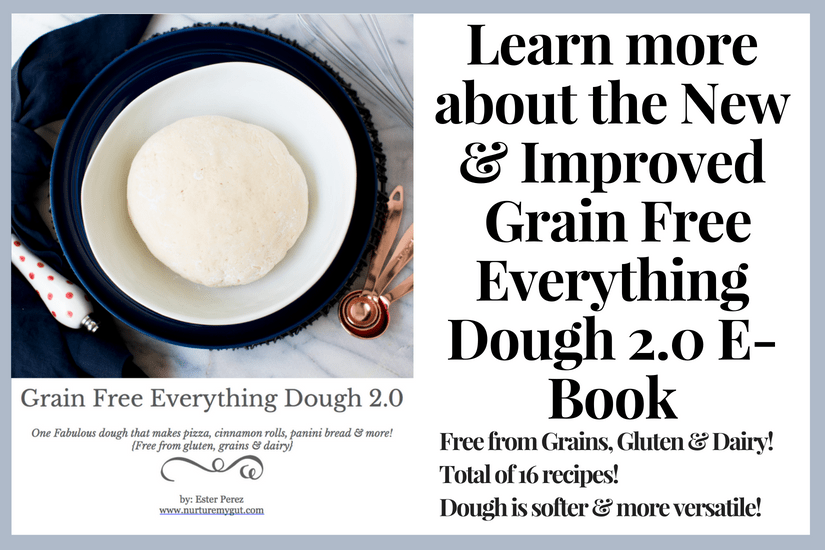 Print