These Grain Free Everything Cinnamon Rolls are pure comfort food!  They bring back all your classic flavors: cinnamon, sugar and a warm dough wrapped in a sweet silky glaze.  Finally, delicious rolls without the backlash effects of gluten, grains and dairy.
These are a rare and special treat for anyone on a grain free diet!  The best thing is, they are made with my Grain Free Everything Dough.  You can make pizza, empanadas, pita bread and cinnamon rolls with this dough! (Scroll down below for recipes)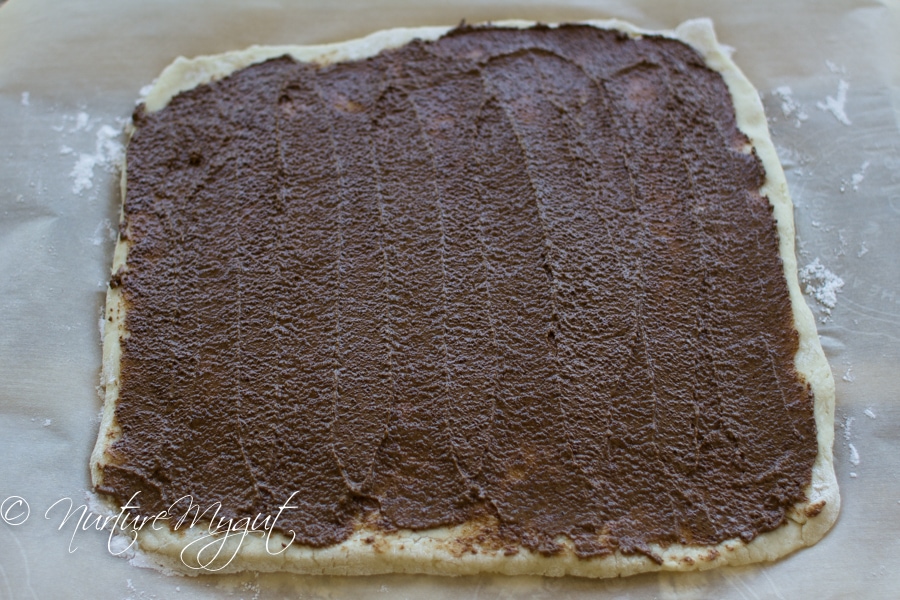 (This post contains affiliate links for your convenience. Click here to view my full Disclosure Policy.)
HOW TO MAKE GRAIN FREE EVERYTHING CINNAMON ROLLS
You will Need: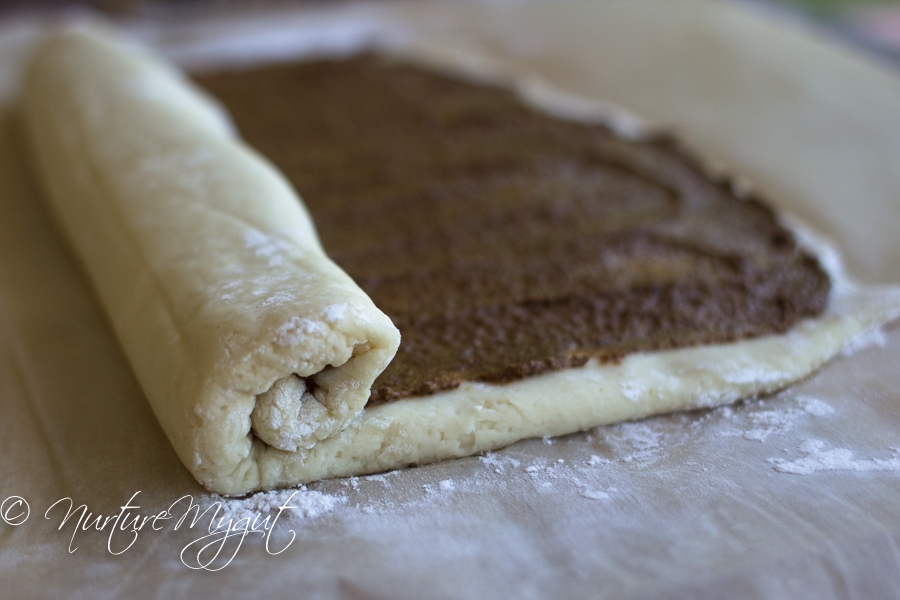 The first thing you want to do is make a batch of Grain Free Everything Dough.  Cover your dough with a towel while you make your cinnamon sugar mixture.
Next, lay some parchment paper on your surface and dust with tapioca flour.  Roll out your dough into a large 10 by 12 inch rectangle.
Spread your cinnamon sugar mixture over your dough and roll into a log.  Use your parchment paper to roll dough over itself as in the photo above.
Once it is into a log, slice into 7-8 rolls.  Do not cut too thick or the center will be raw.  I have tested this recipe at least 8 times and this is the only quirk, don't cut too thick, trust me!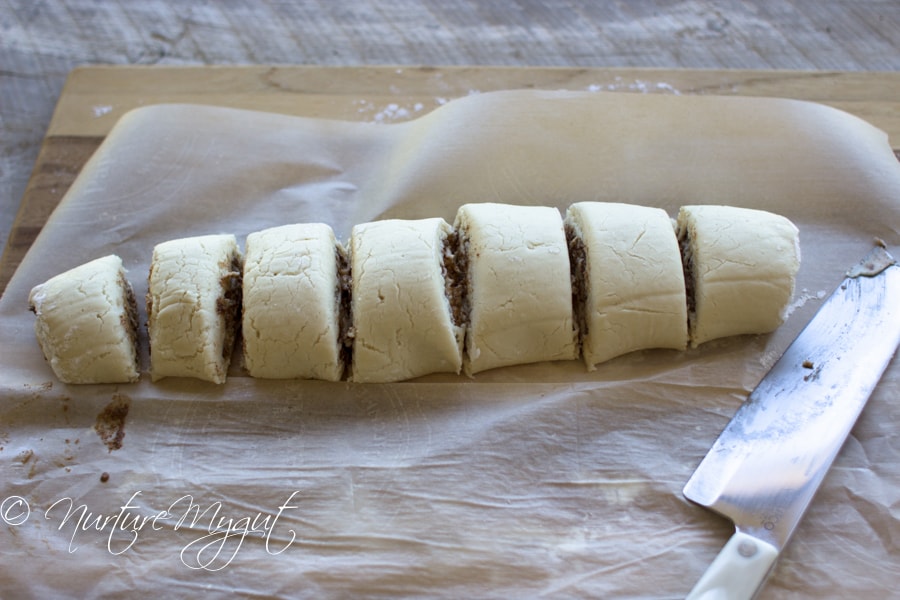 Grease your baking tray with shortening and lay your cinnamon rolls cut side up.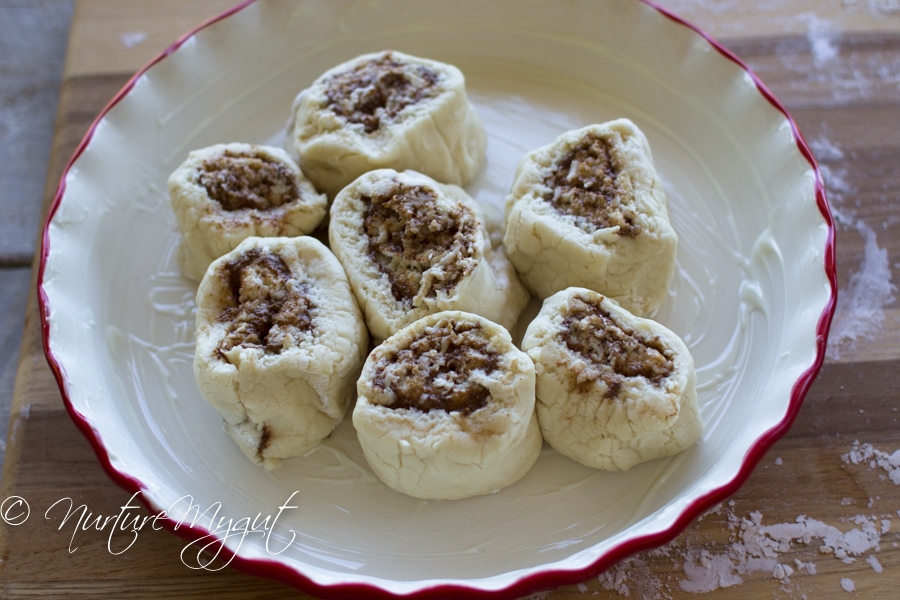 Bake in a 375 degree oven for 20 minutes or until edges are golden brown.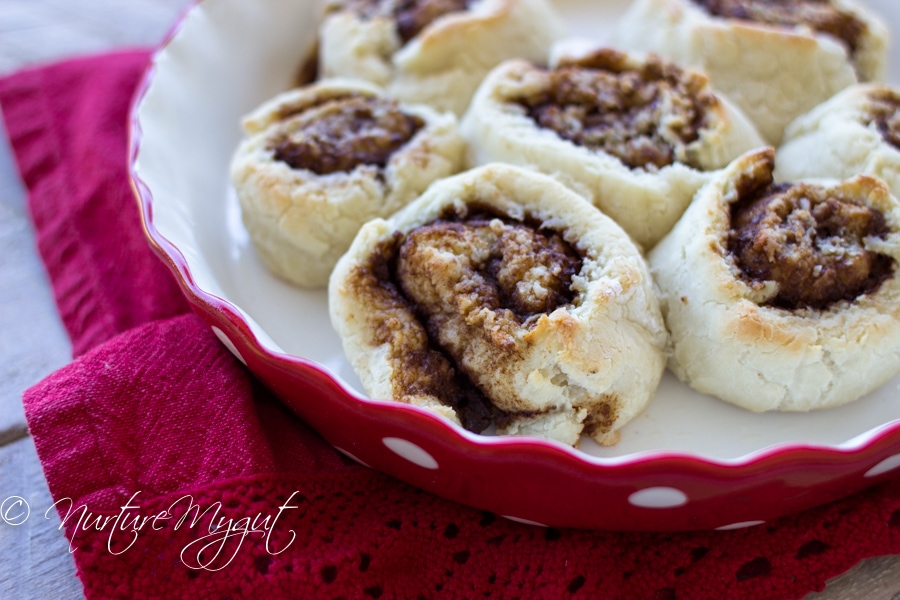 While the cinnamon rolls are baking, make your glaze.  I tested several different glaze recipes and my favorite is an Orange Coconut Cream glaze made with coconut cream, maple syrup and orange zest.  If you want a classic icing, like my husband/kids prefer, then use Organic Powdered Confectioners Sugar which is made with sugar and tapioca starch.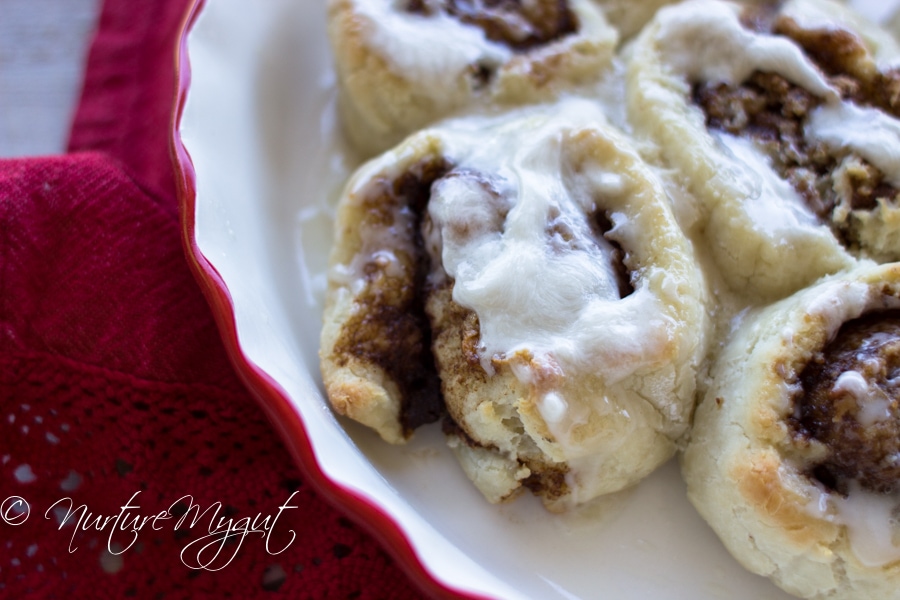 I have included two dairy free/grain free icing recipes below with a few links to popular icings for those of you that do not have any dairy allergies and want a classic cream cheese icing.  Let me know in the comments below how you liked this recipe!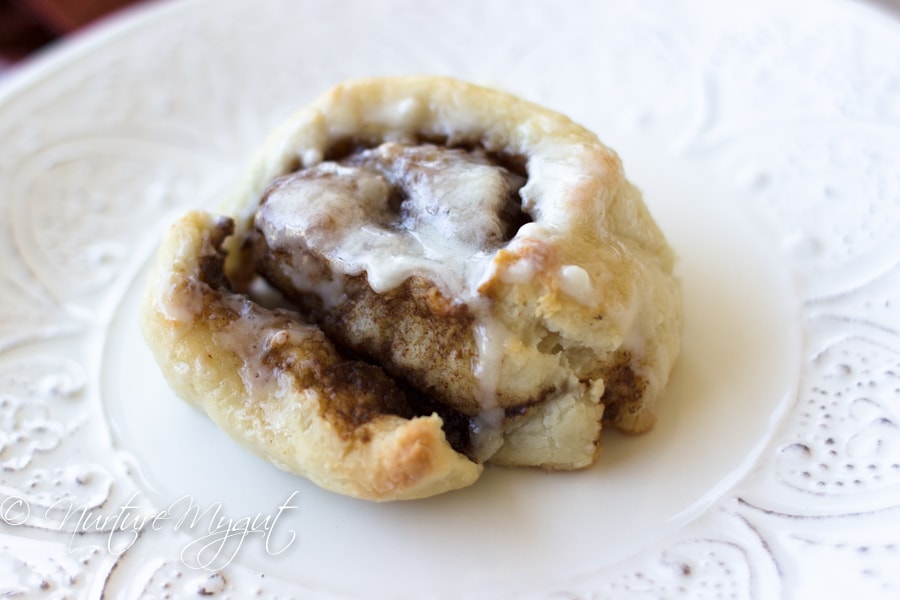 For more delicious healthy gluten free/Paleo-ish meals, please subscribe below.  You will get my free Paleo Breakfast E-Book as my gift to you and new recipes straight to your inbox!
Check out these Grain Free Recipes Made w/Everything Dough: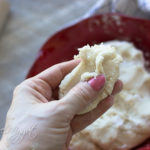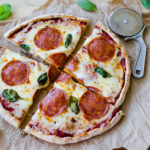 Grain Free Everything Empanadas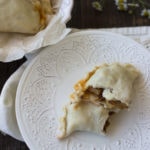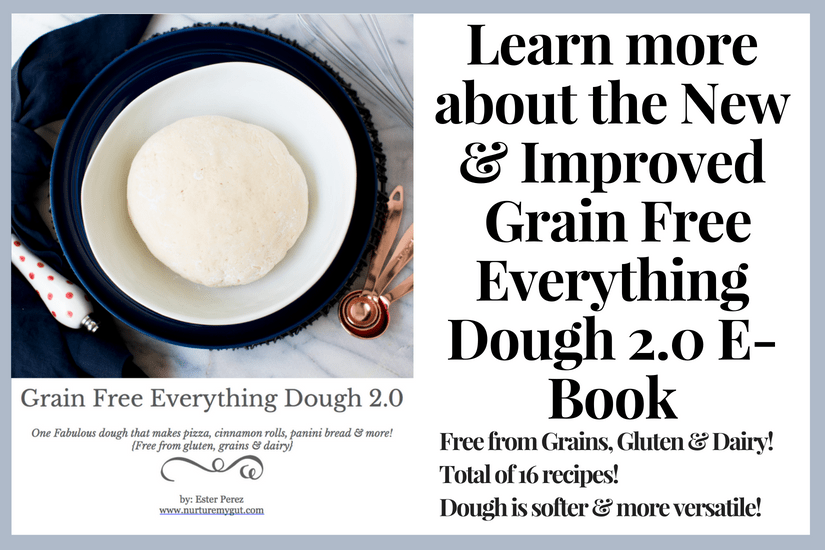 Print
Grain Free Everything Cinnamon Rolls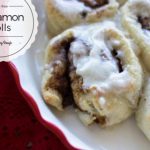 Grain Free Everything Cinnamon Rolls made with Grain Free Everything Dough. These delicious cinnamon rolls are the ultimate comfort food!  Completely grain free, gluten free and dairy free. Stuffed with cinnamon, coconut sugar and maple syrup for a healthier version.
Author:
Prep Time:

25 mins

Cook Time:

20 mins

Total Time:

45 minutes

Yield:

7-8
Ingredients
1 Batch Grain Free Everything Dough
2-3 Tablespoons tapioca flour for rolling
3 Tablespoons palm shortening plus 1/2 teaspoon for greasing pan
3 Tablespoons coconut sugar
1 Tablespoon ground cinnamon
2 teaspoons maple syrup
1/2 teaspoon vanilla extract
Instructions
Preheat oven to 375 degrees
In a small bowl, mix together shortening, coconut sugar, cinnamon, maple syrup and vanilla. Set aside.
Place a sheet of parchment paper on counter or large cutting board.
Dust surface and rolling pin with tapioca flour.
Roll dough into a 10 by 12 inch rectangle.
Spread cinnamon sugar mixture onto dough with a spatula.
Roll dough into a log. (See photo above)
Slice into 7-8 pieces. Do not cut too thick so center cooks properly.
Grease a baking dish with shortening, place cinnamon rolls, cut side up and bake uncovered for 20 minutes.
Top with desired glaze (see recipe choices below). Serve warm.
Notes
Nutritional info below includes 1 tablespoon orange cream glaze per roll.
Keywords: Grain Free Everything Cinnamon Rolls
Print
Orange coconut Cream Glaze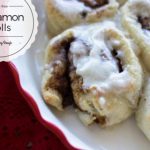 Author:
Prep Time:

5 mins

Total Time:

5 mins

Yield:

7-8

Category:

Orange Coconut Cream Glaze
Ingredients
2/3 cup Coconut Cream
1 Tablespoon maple syrup
zest of 1/2 orange
Instructions
In a small bowl, mix together coconut cream, maple syrup and orange zest.
Top cinnamon rolls with orange coconut cream glaze and serve warm.
Print
Classic Cinnamon Roll Icing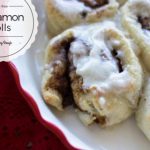 Author:
Prep Time:

5 mins

Total Time:

5 mins

Category:

Dessert
Ingredients
1 cup organic powdered confectioners sugar or more if desired
1 Tablespoon melted shortening
coconut milk for thinning about 2 Tablespoons
Instructions
In a mixing bowl, whisk together confectioners sugar, melted shortening and coconut milk until smooth and creamy. Add enough coconut milk until you reach desired consistency. Some like this thick, some like it thin. It's personal preference.

Print
I'm a loving wife, mother of two healthy children, andI am obsessed with teaching people how to make delicious and mouth-watering gluten-free/Paleo friendly foods that nurture your gut!
Latest posts by Ester Perez (see all)