Ultimate Cough Buster Juice-made with high powered mucus reducing fruits and vegetables.  Get on the mend with this easy homemade juice that will be ready in no time!  All natural, gluten free and vegan.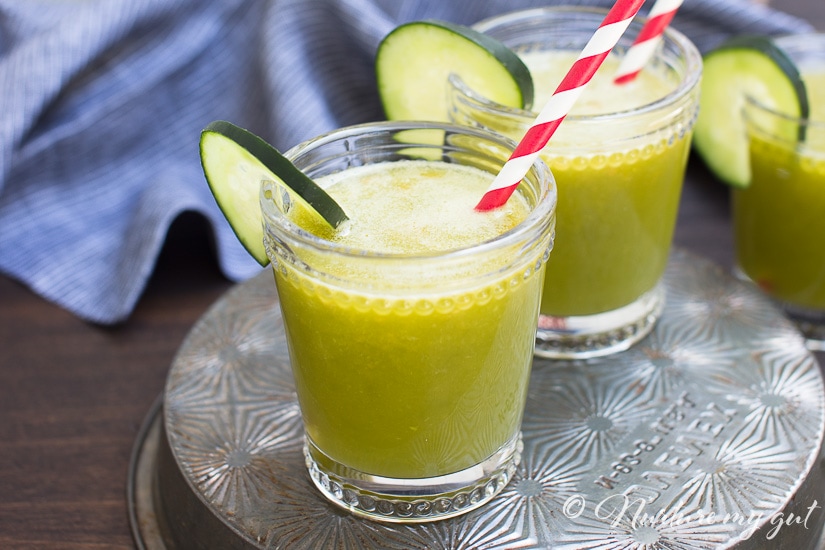 One of the worst parts of a cough is all the mucus that comes along with it.  It keeps you up at night and the lack of sleep is awful!
This Ultimate Cough Buster Juice is targeted to help reduce the mucus naturally by including fruits and vegetables that are known to reduce mucus and alleviate coughs.
Ultimate Cough Buster Mucus Reducing Foods:
Cucumbers
very high water content which helps to reduce mucus
high in vitamic C that boosts the immune sytem
high in postassium
Celery
it is high in mineral salts and creates an alkaline environment in the body
high in vitamin A which helps in the formation and maintenance of healthy mucous membranes
Romaine Heart (Lettuce)
lettuce has a tranquilizing effect which is essential during those coughing spasms.
It has been widely used to combat colds, asthma and bronchial spasms  (Botanical Online)
Also high in vitamin A which helps in the formation and maintenance of healthy mucous membrance
Ginger Root
rich in zinc and selenium
known to shorten the duration of coughs and colds
ginger contains oleoresin which is known for it's antitussive abilities: this means it can relieve and suppress coughing. (Livestrong)
Pineapple
high levels of vitamin C that support the immune system
Contains the enzyme bromelain which may help in the break down of mucus
often used in natural Cough Remedies 
Papaya
High in Vitamin A and Vitamin C that has the ability of strengthening the immune system and shortening the duration of a cold or cough
High in choline which helps to maintain the structure of cellular membranes and reduce inflammation
Aids in digestion and regularity which helps in the elimination of toxins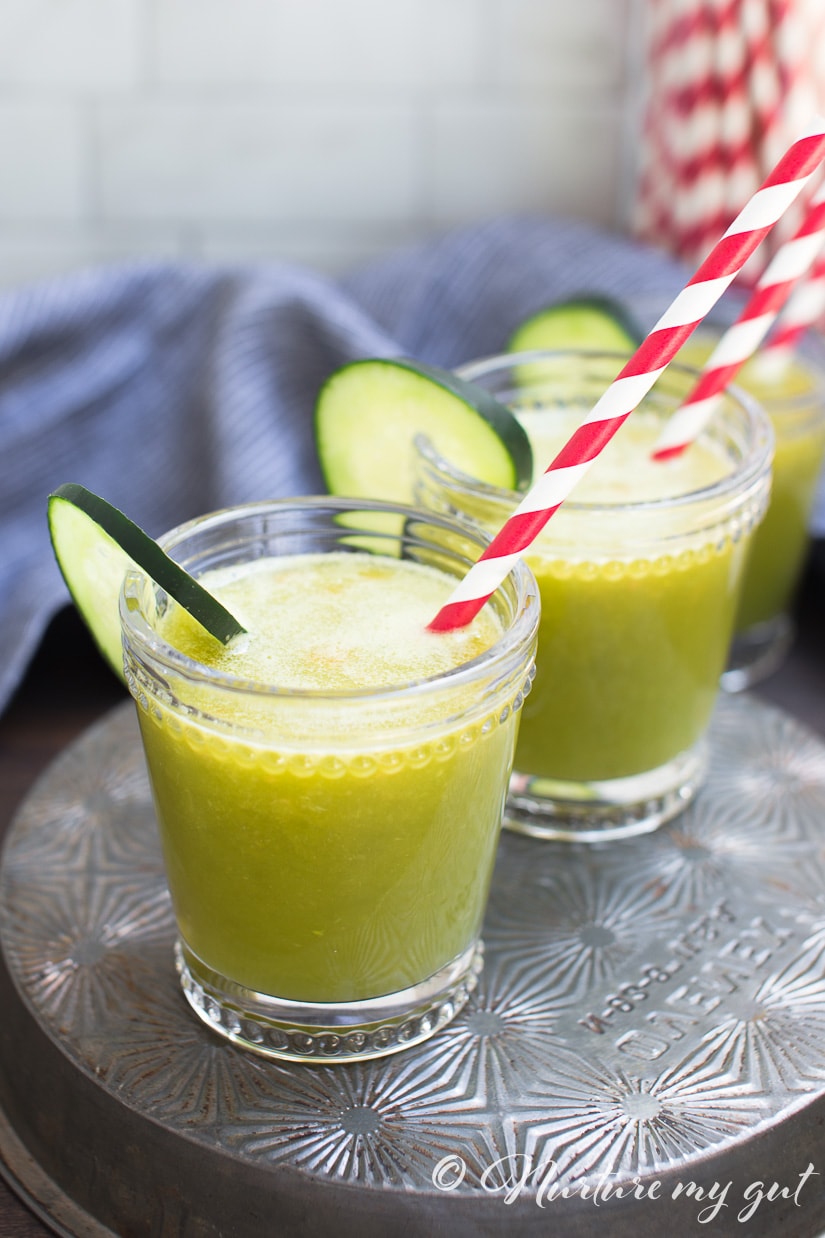 I have made this Cough Buster Juice kid friendly, so if you would like to give this juice a super boost for yourself, feel free to add a small piece of horseradish or a dash of cayenne pepper.  It will surely loosen up the mucus much faster!
Use this cough juice remedy in combination with my Easy & Effective Remedy for a Dry & Persistent Cough.
It is my go-to family remedy.
(*Note: If you have a serious cough or illness, see your doctor.  I always taking my kids to the doctor when an illness is serious, does not feel right or does not clear up in a day or two.  This natural cough remedy will not take the place of prescribed medications, and is meant to be used to soothe and help alleviate symptoms.)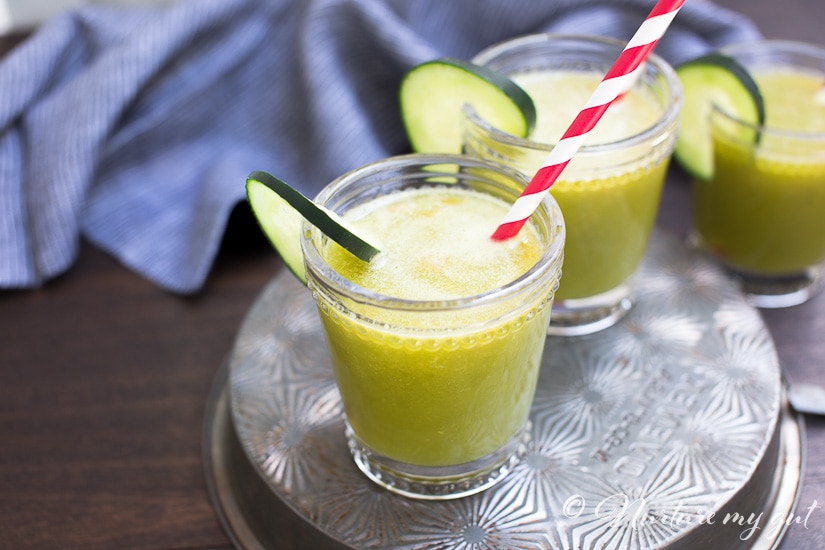 For more delicious recipes be sure to subscribe below.  You will get my Delicious Paleo Breakfast Recipe ebook as my gift to you.

Print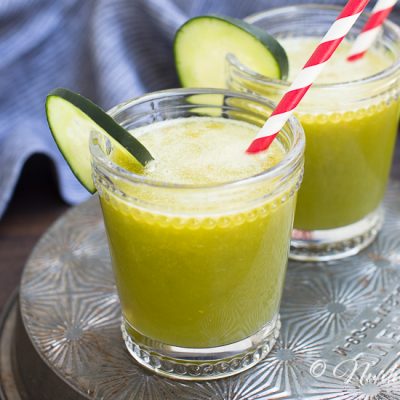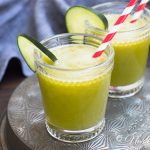 Ultimate Cough Buster Juice
---
Description
Ultimate Cough Buster Juice-great for reducing congestion and mucus
---
1

large cucumber

4

stalks celery

1

romaine heart

2

" fresh ginger root

1/2

ripe pineapple, peeled

1/2

ripe papaya, peeled and deseeded
---
Instructions
Run all ingredients through a juicer in order listed above.
Stir juice, pour into 4 small glasses. Serve.
Latest posts by Ester Perez
(see all)