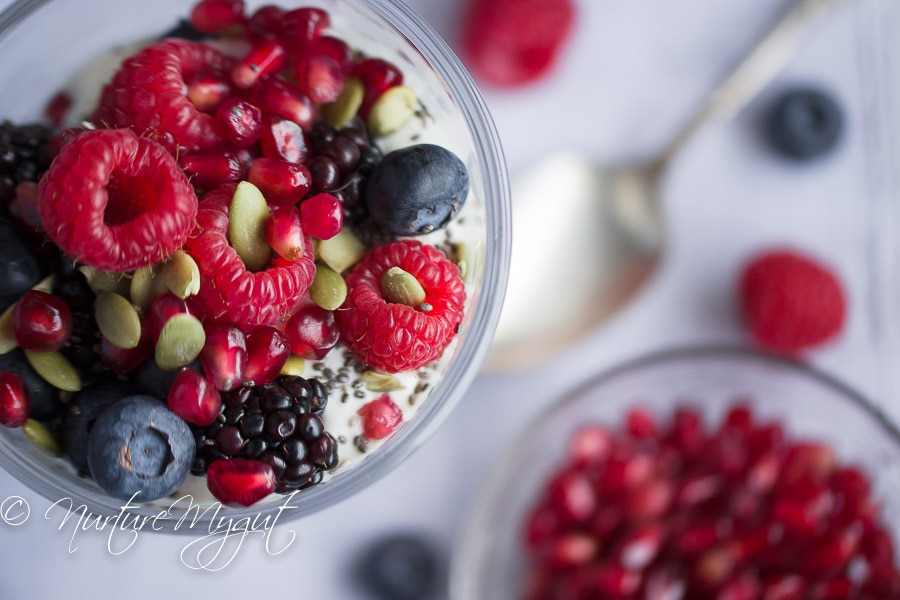 This irresistible Paleo Cashew Yogurt Parfait is layered with Homemade Cashew Yogurt, chia & pumpkin seeds, mixed berries and pomegranate seeds.  It is bursting with flavor, full of anti-oxidants and insanely healthy!  
It is gluten free, dairy free, vegan, paleo and Whole30 friendly.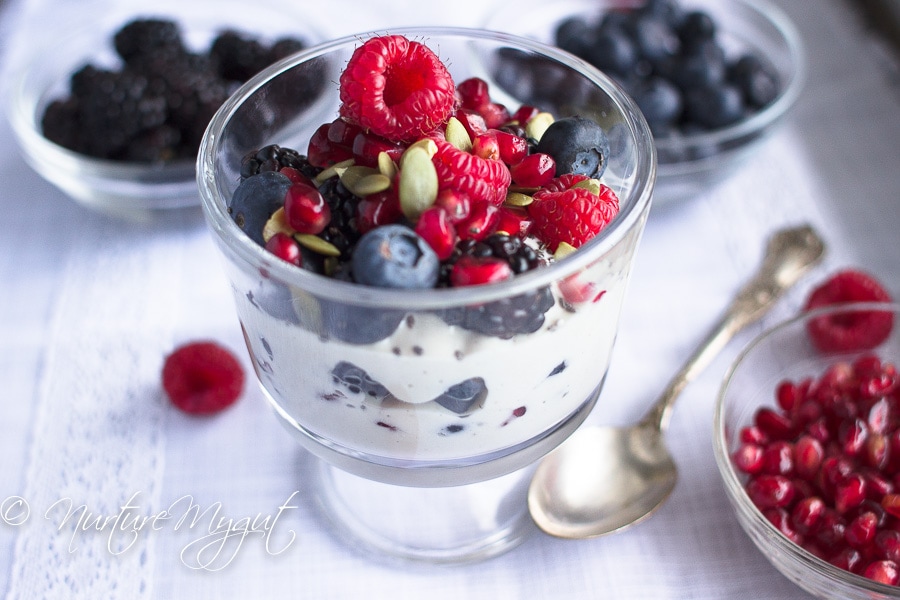 This recipe was inspired by my daughter who has a "strawberry yogurt parfait after school addiction."  Since I am highly allergic to dairy, I wanted to come up with something healthy and dairy free that I can indulge in myself while she reveals her latest school adventures.
Let me tell you that this really hits the spot!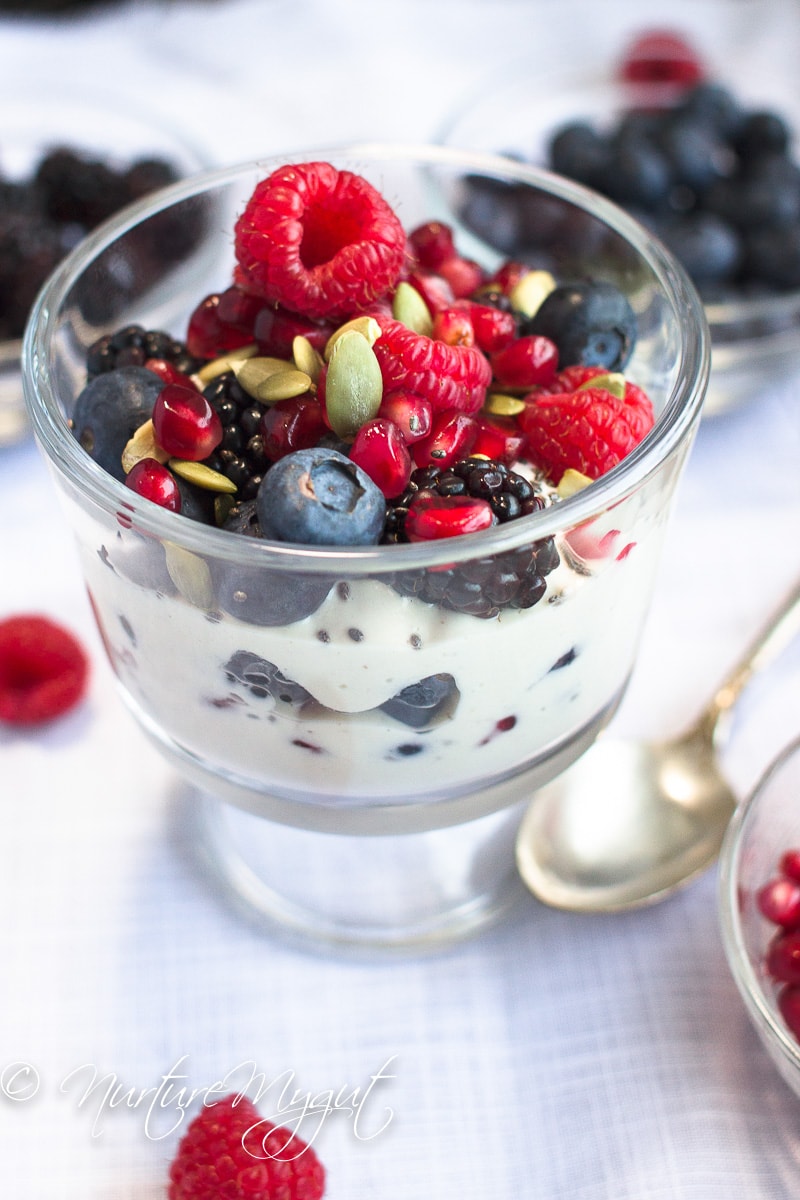 The luxurious texture of yogurt is an obsession that took me years to perfect!  The tangy, creamy texture is unlike any other food on the planet, not to mention the health benefits!
I have tried almond yogurt, coconut yogurt, but now cashew yogurt, that is the closest I have come up with in achieving a satisfying taste and texture all at once!
In this recipe, I am using Homemade Cashew Yogurt which is a simple recipe if you are new to yogurt making.  It takes about 10 minutes prep time to make your cashew yogurt and then just let it ferment overnight.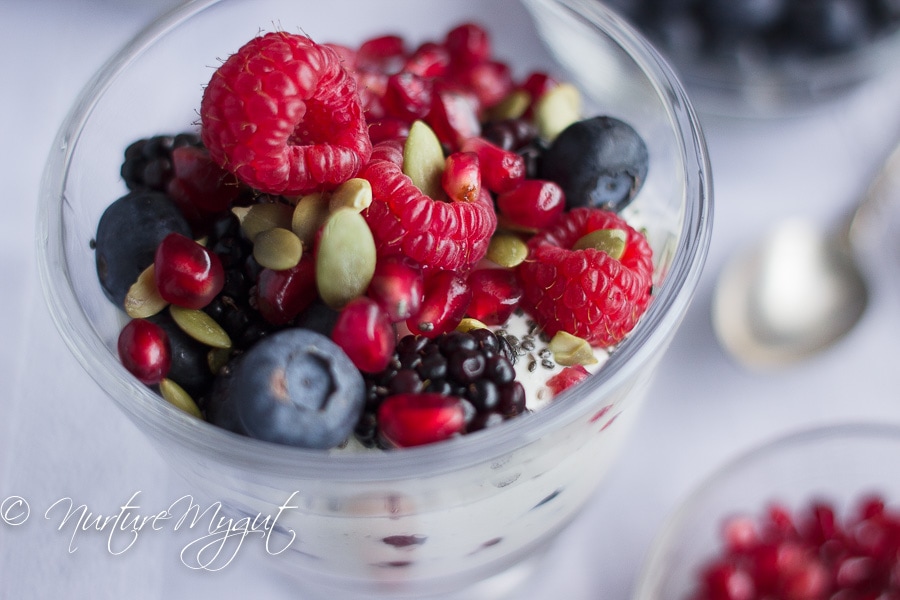 (This post contains affiliate links for your convenience. Click here to view my full Disclosure Policy.)
Once your cashew yogurt is ready, you can make these delicious Paleo Cashew Yogurt Parfaits.  In this recipe I am using a blend of fresh blueberries, blackberries, raspberries, pomegranate seeds and chia and raw pumpkin seeds.  I like to serve them in Trifle Bowls so you can see the pretty layers.  I use these trifle bowls, but these would look pretty too.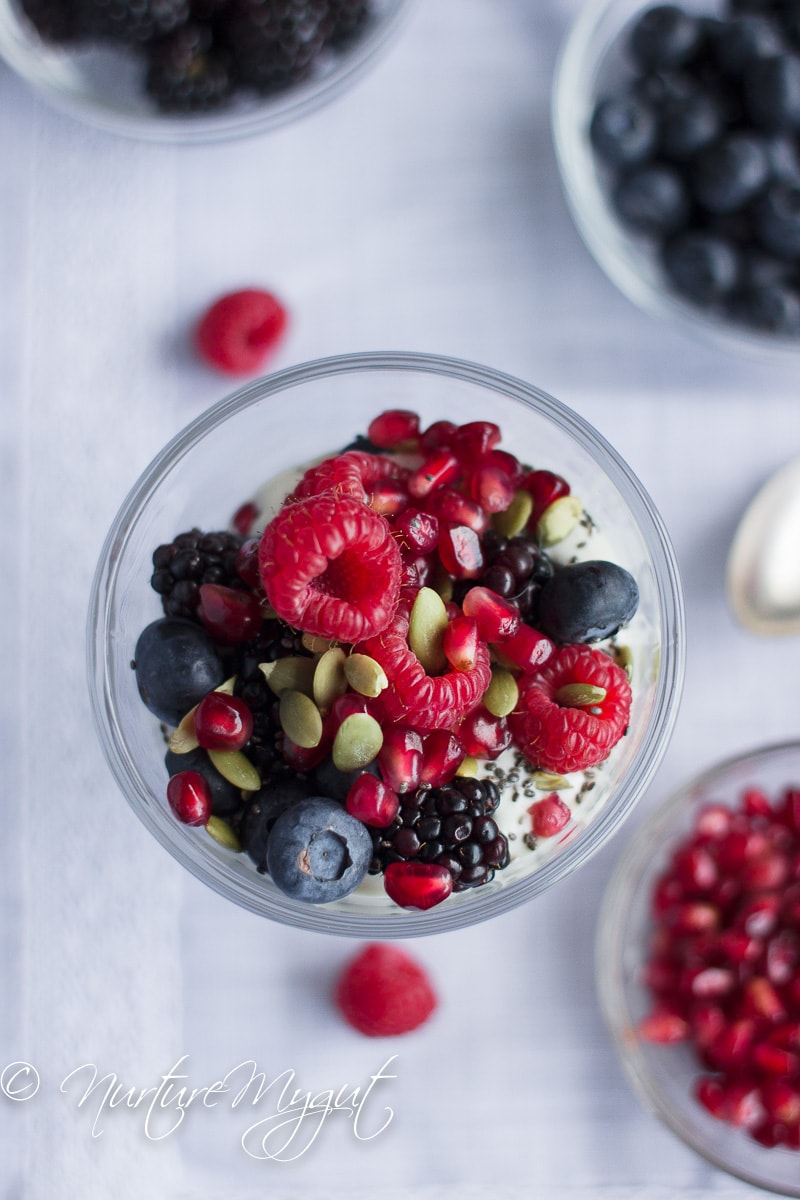 I am not adding any additional sweetener in this recipe to keep it Whole30 friendly but feel free to blend in a teaspoon of honey or maple syrup to the cashew yogurt before layering it in the parfait.
For a dessert parfait version, check out my Coconut Cream Parfait.  Feel free to substitute grain free granola to make it paleo friendly.  Bon appetit!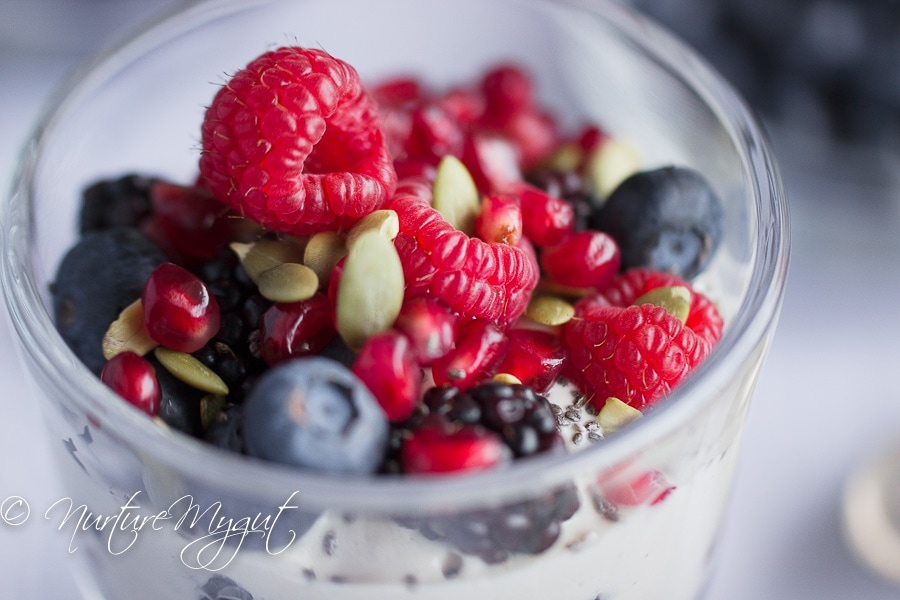 For more healthy gluten free, dairy free recipes, please subscribe below.  You will get my free Paleo Breakfast e-book as my gift to you!
Print