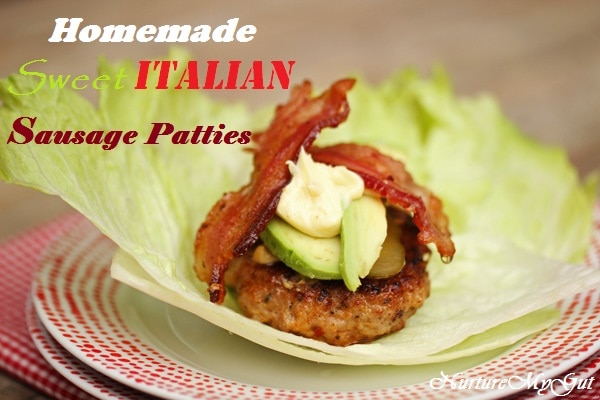 Oh, what to eat for breakfast on a Whole30 cleanse?  No toast, no pancakes, no beans, no more waffles.  I decided I wanted to make Homemade Sweet Italian Sausage Patties for breakfast.  I love the spices in sweet Italian sausage, especially the fennel.  I made these yummy breakfast sausage patties and put them in a lettuce wrap, topped with homemade mayonnaise, mustard, avocado, fermented pickles and bacon.  Let me show you how easy these are to make.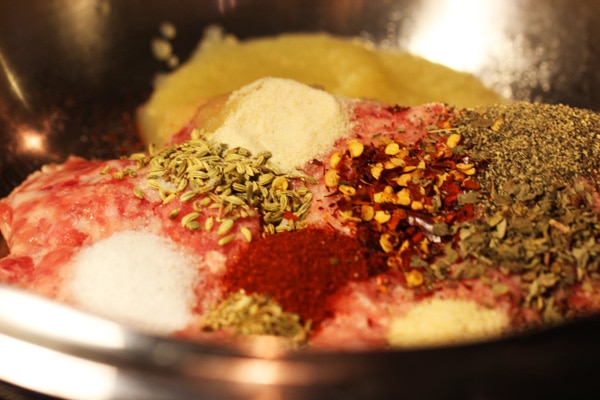 I put the ground pork, spices, apple sauce and apple cider vinegar in a bowl and mixed with my hands.  I have also made this in a Kitchen Aid stand mixer with a flat beater.  Once all ingredients are incorporated, form into 6 small patties, about 4 inches across.  If you want to make large patties for burgers, divide mixture into 4 equal sections and form into round patties.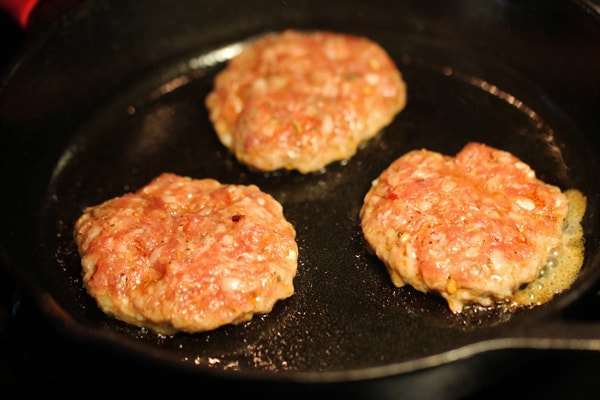 I heat my cast iron to medium heat.  I love using cast iron!  It heats evenly and browns the patties perfectly.  Place the patties on the hot skillet and heat for 2-3 minutes and flip with a slotted turner.  Heat another 2-3 minutes.  Patties are cooked through when you press the center of a patty and it is firm.  If the center is still soft when you press down, heat another minute.  Place patties on a paper lined plate.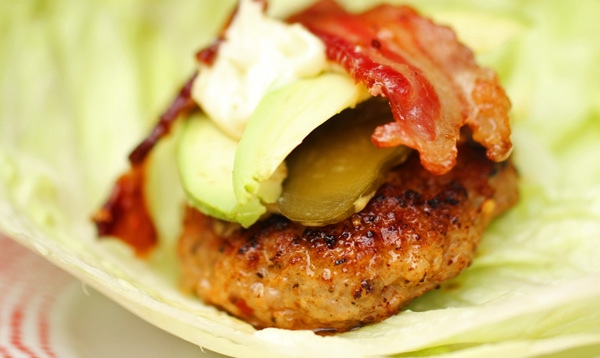 You can serve these homemade sweet Italian sausage patties as a wrap or with homemade potato wedges, sautéed spinach and fresh fruit.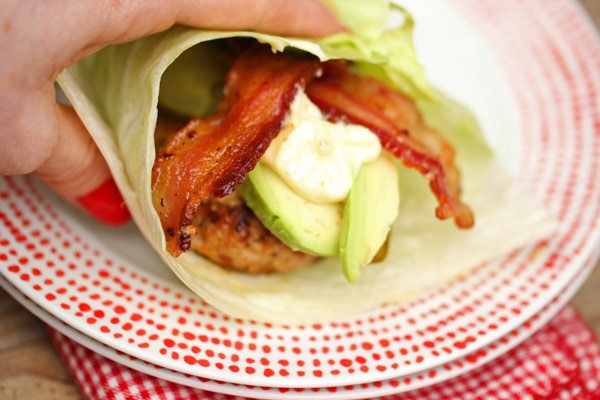 I also have had these homemade sweet Italian sausage patties in a wrap for lunch and they are really satisfying and flavorful.  To keep these wraps Whole30 approved, checkout my Homemade Mayonnaise and Fermented Dill Pickles recipe.
For more delicious healthy gluten free/Paleo-ish meals, please subscribe below.  You will get my free Paleo Breakfast E-Book as my gift to you and new recipes straight to your inbox! 
Check out these delicious gluten free recipes:
Print
Homemade Sweet Italian Sausage Patties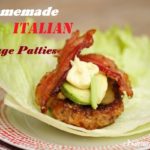 Homemade Sweet Italian Sausage Patties.  I also have had these homemade sweet Italian sausage patties in a wrap for lunch and they are really satisfying and flavorful.
Author:
Prep Time:

5 mins

Cook Time:

6 mins

Total Time:

11 minutes

Yield:

4-6 servings

Category:

Breakfast/Main Course
Ingredients
1 lb ground pork
2 teaspoons unsweetened applesauce
1 teaspoon salt
1 teaspoon onion powder
1 teaspoon apple cider vinegar
1/2 teaspoon paprika
1/2 teaspoon dried basil
1/2 teaspoon garlic powder
1/2 teaspoon ground black pepper
1/2 teaspoon red pepper flakes
1/2 teaspoon fennel
1/4 teaspoon dried thyme
1/4 teaspoon dried oregano
Instructions
Add all ingredients to a bowl and mix thoroughly.
Divide mixture into 6 equal amounts and form six 4 inch breakfast patties. You can make 4 large patties instead if you want this for a burger.
Heat a cast iron skillet to medium heat and sear each patty for 2-3 minutes per side. Make sure it is cooked well in the center. Serve hot. Patties can be stored in a zip-lock bag in the fridge for up to 3 days.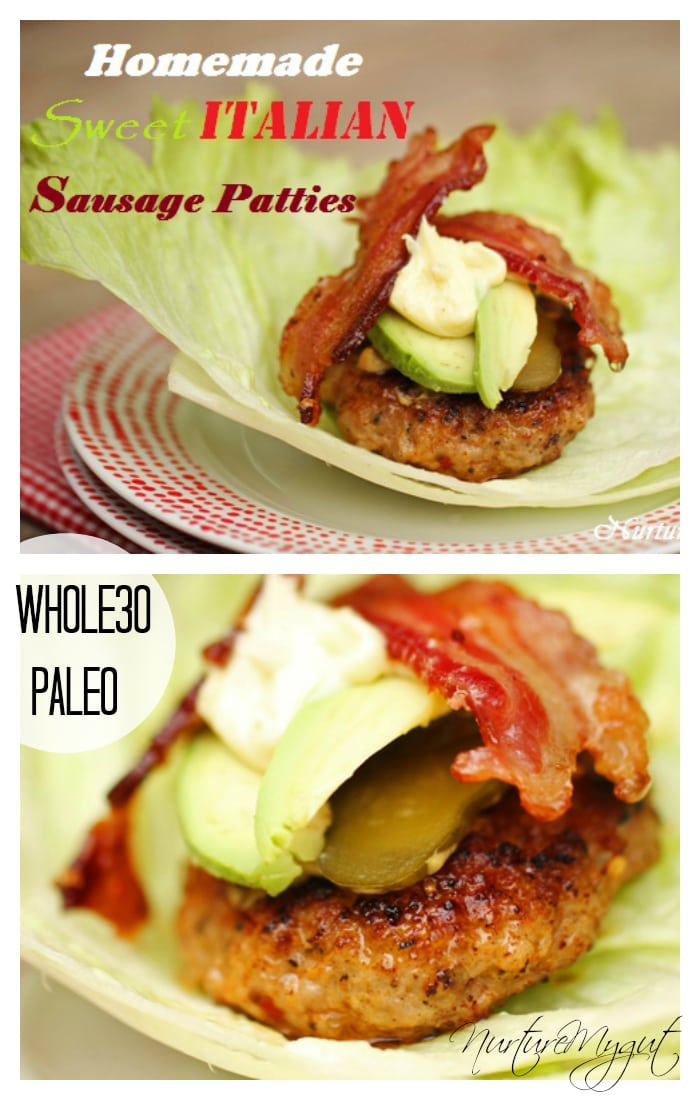 I'm a loving wife, mother of two healthy children, andI am obsessed with teaching people how to make delicious and mouth-watering gluten-free/Paleo friendly foods that nurture your gut!
Latest posts by Ester Perez (see all)