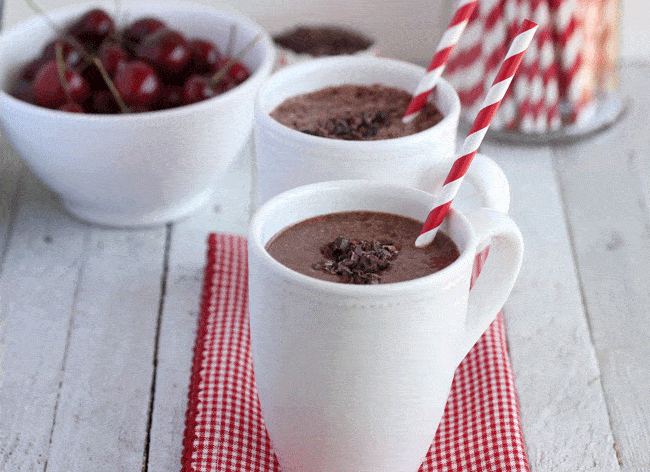 Did I mention that my husband is the king of smoothies.  Every morning he makes a quart of green smoothie for breakfast.  But once a week, he treats himself to a yummy chocolate smoothie made from raw chocolate, bananas and almond milk.  My kids literally chase him around the house and try to steal his chocolate smoothie!  They can smell the chocolate a mile away!  I decided to surprise him this morning with a homemade Chocolate Cherry Smoothie.  I got inspired by one of my favorite food bloggers, Allie over at Baking a Moment who posted a Cherry Almond Mocha Smoothie.  I just love her photographs!  I made mine different by using raw chocolate instead of coffee and even went a step further and made mine dairy and sugar free.
This chocolate cherry smoothie is ready in only 5 minutes and is SUPER good for you!  Raw cacao is full of anti-oxidant flavonoids, sulfur and magnesium.  I used raw cacao nibs in this recipe and sprinkled some on top.  Yum!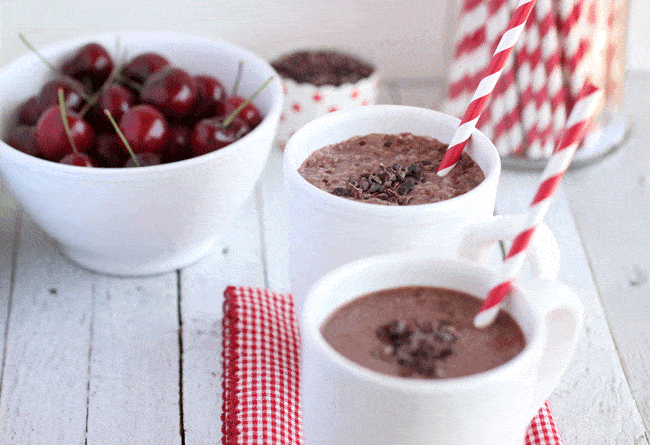 I added frozen cherries, which go excellent with chocolate.  Cherries are a rich source of anthocyanin,  a type of plant phytochemical which has great anti- inflammatory and antioxidant properties.  In fact, it has been found out that the medicinal value of 20 cherries is nearly ten times as potent as aspirin.  Cherries are also an excellent remedy for gout by helping to reduce uric acid in the body.  It's all about PREVENTION so get your chocolate cherry fix on today with this healthy smoothie!!!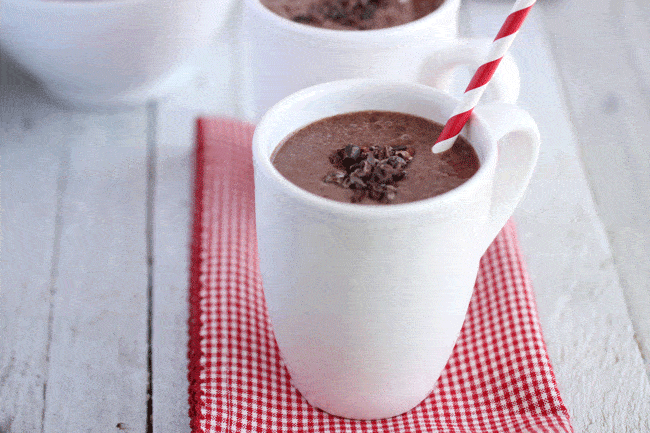 …and yes, my husband loved this smoothie!!!
For more delicious healthy gluten free/Paleo-ish meals, please subscribe below.  You will get my free Paleo Breakfast E-Book as my gift to you and new recipes straight to your inbox! 
Check out these yummy gluten free recipes:
Best Paleo Chocolate Chip Cookies
Print
Chocolate Cherry Smoothie Recipe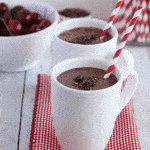 Author:
Cook Time:

5 mins

Total Time:

5 mins

Yield:

2
Ingredients
2 cups unsweetened almond milk
2 cups frozen dark sweet cherries (10 ounce bag)
1 ripe banana
2 Tablespoons raw cacao nibs
2 ice cubes
1/2 teaspoon vanilla extract
(optional 1 teaspoon cacao nibs for topping)
Instructions
Add first six ingredients to blender. Blend until smooth and creamy.
Divide among 2 mugs or glasses and top each glass with 1/2 teaspoon of cacao nibs.
Enjoy!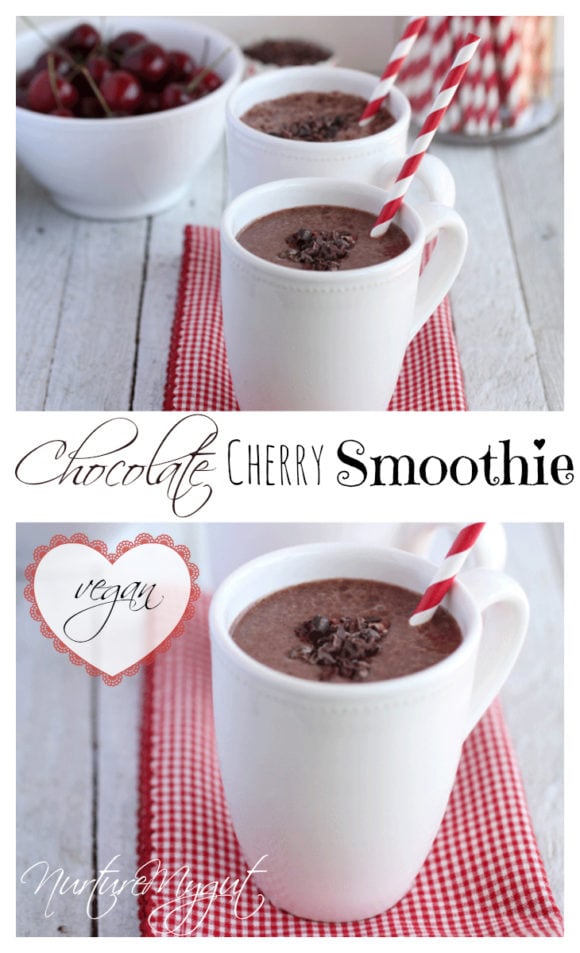 I'm a loving wife, mother of two healthy children, andI am obsessed with teaching people how to make delicious and mouth-watering gluten-free/Paleo friendly foods that nurture your gut!
Latest posts by Ester Perez (see all)